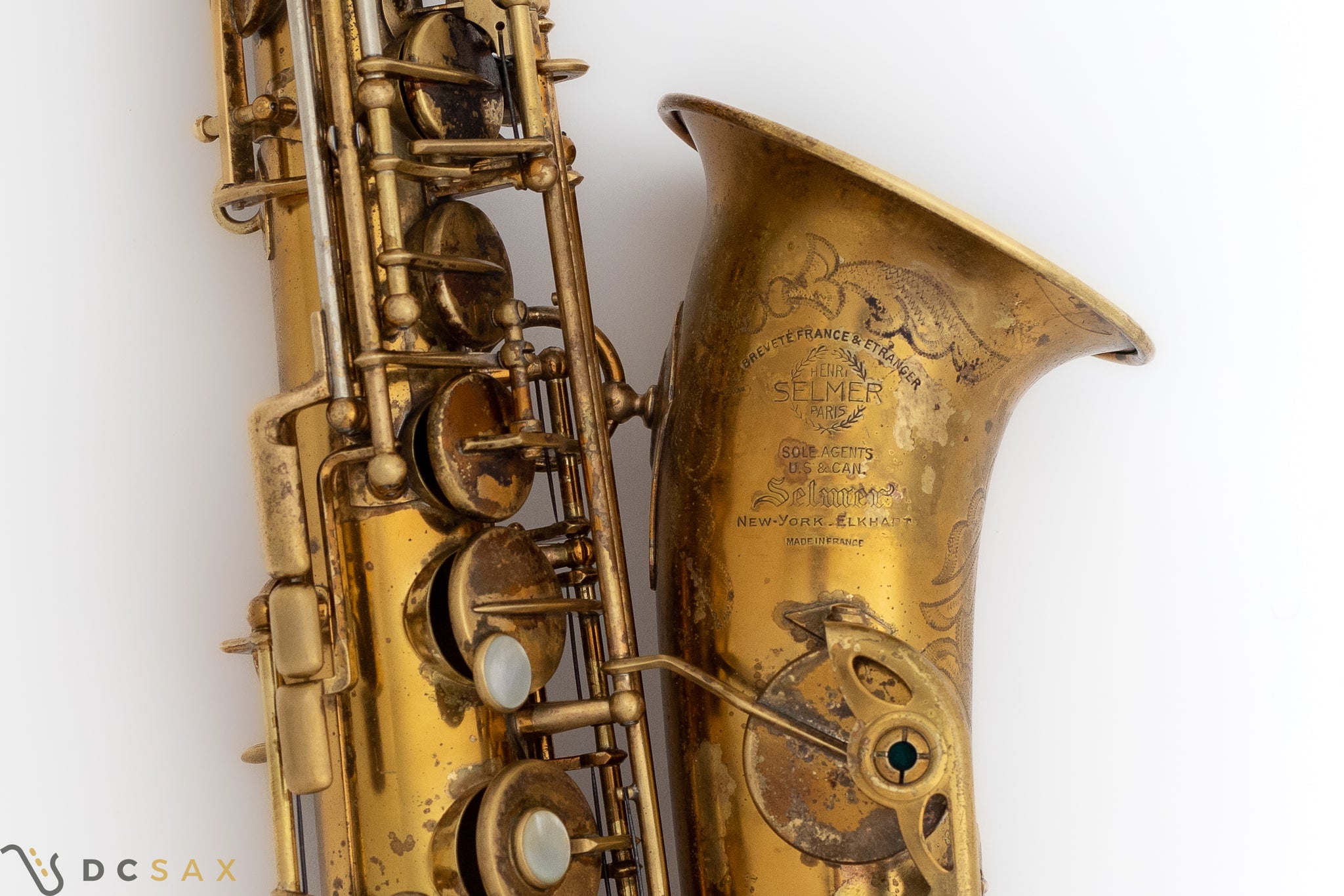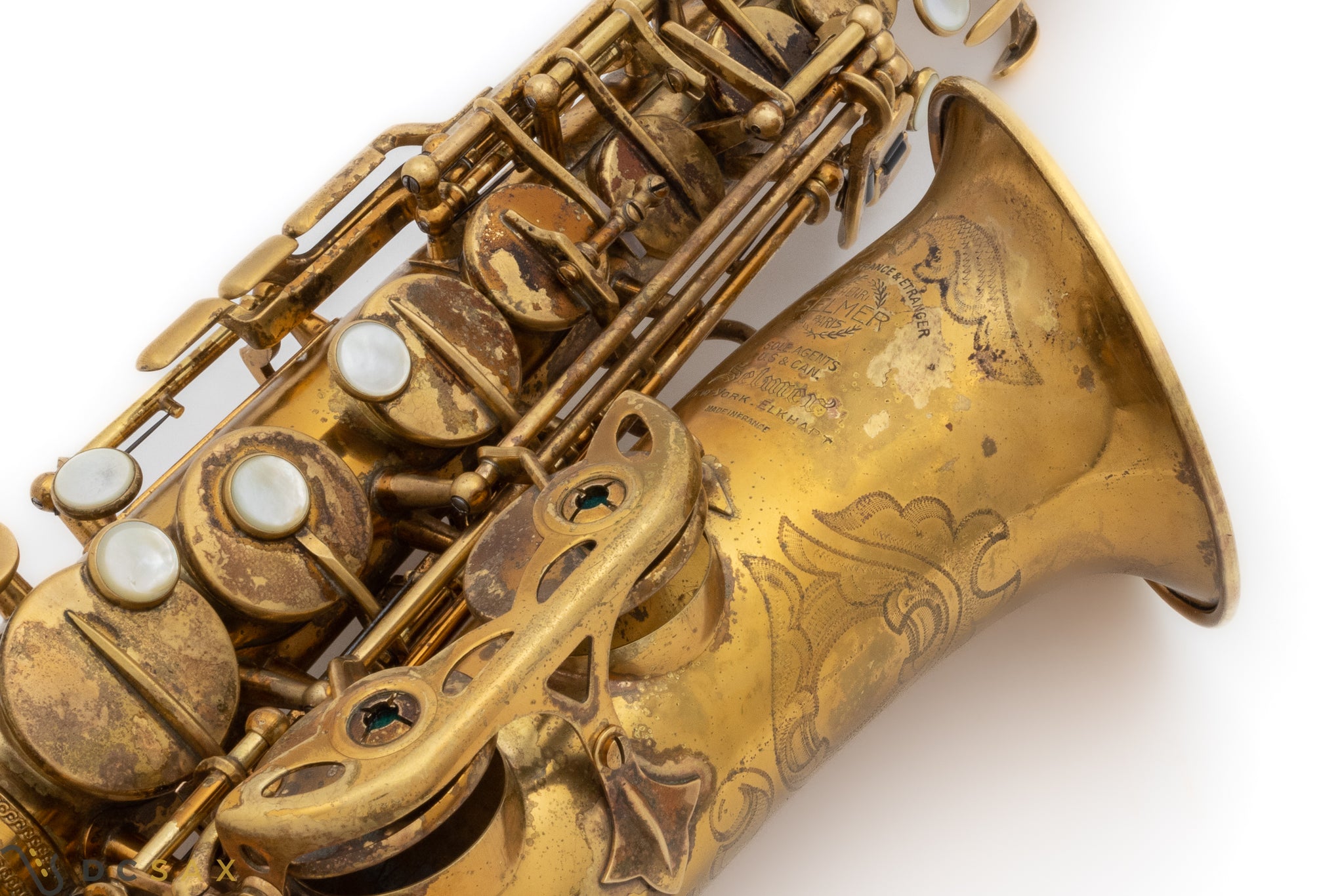 1953 52,xxx Selmer Super Balanced Action Alto Saxophone, Fresh Overhaul, Original Lacquer, Video
1953 Selmer Super Balanced Action SBA alto saxophone, s/n 52566. This sax just received a full mechanical overhaul from Eric Beach. His work is top notch, and this saxophone absolutely sings. Eric used Pisoni Pro pads and domed rivetless metal resonators, similar in shape to what the saxophone originally came with. The sax has never been relacquered, although there are a few spots where some spot lacquer was applied in the past. The sax comes with its original neck which has never been bent down.
Late SBA's like this one can be incredible horns. This one has a gorgeous dark, singing quality typical of this model, but with some extra power and projection that is found from later Super Balanced Action altos. In fact, this horn was made in 1953, the last full year of production before Selmer introduced the Mark VI.