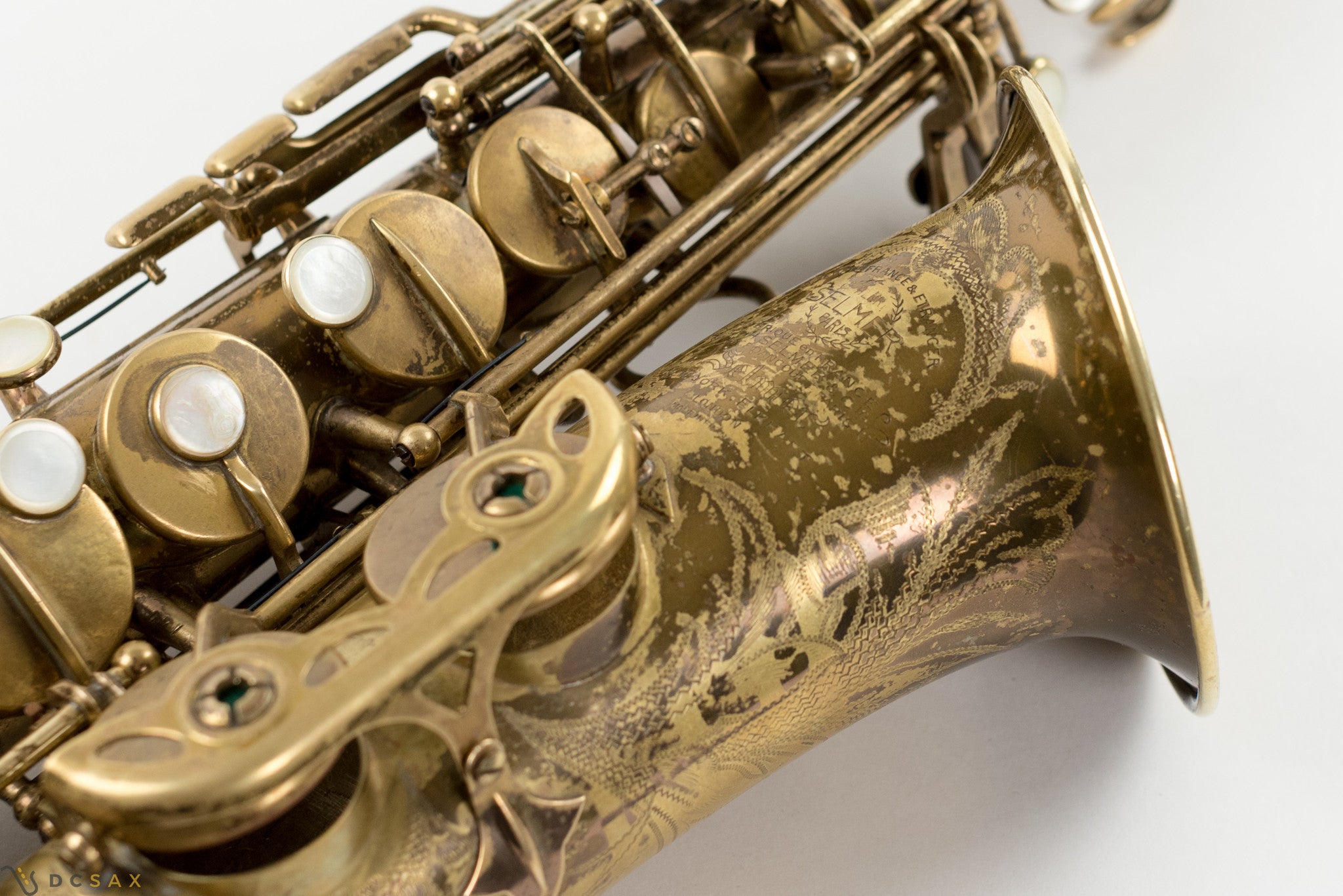 1954 Selmer Mark VI Alto Saxophone, Original Lacquer, Double S Neck
55,44x Selmer Mark VI alto saxophone. Here is one of the very first Mark VI alto saxophones Selmer made. It has the rare "double S" logo, which if you look closely is actually an S and C, for Selmer et Cie. The neck has never been pulled down and has the matching serial number. This sax still has approximately 50% of its original lacquer, and the patina is beautiful. The body is straight and the lacquer loss is due to decades of honest playing.
The sax just received a full mechanical restoration from Eric Beach. His work is world class, and he uses what are widely considered the best materials available in his overhauls, including Pisoni Pro pads and reusable TM metal resonators. He also replaced the springs, which gives the action a very even feel, but not too heavy. The result is fantastic. The horn responds and feels like it's brand new. His work will last years before additional repair is necessary.
The sound of this horn is characteristic of the early Mark VI's. It's full and rich, and a touch on the dark side. Selmer's attempt to recreate this 1954 Mark VI with their Reference 54 is almost laughable.  Nothing against the Reference 54, but it is not the same as a 1954 Mark VI. When horns like this come along, it seems like a no brainer to take the plunge and get the real thing for only a bit more than a new Reference 54.