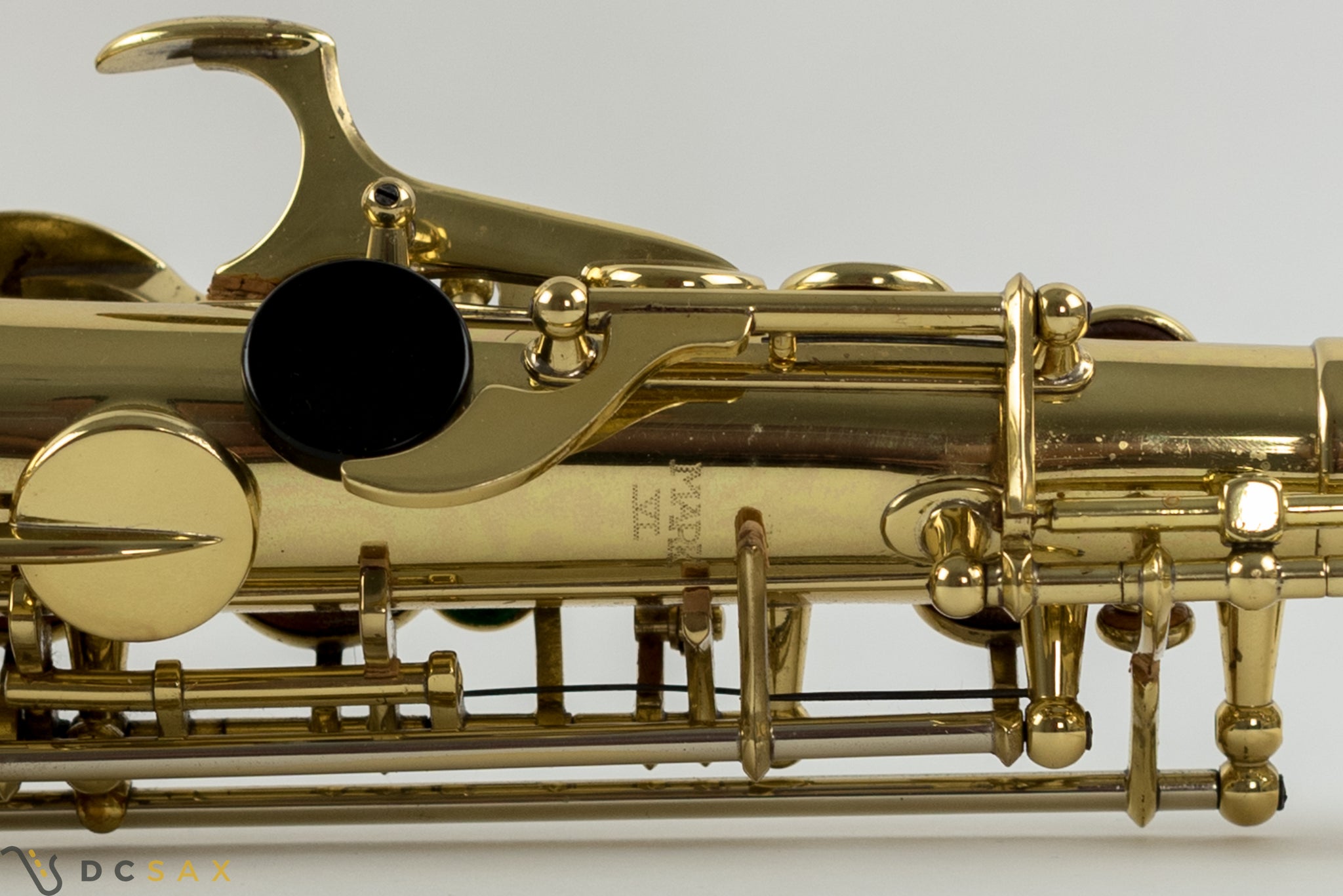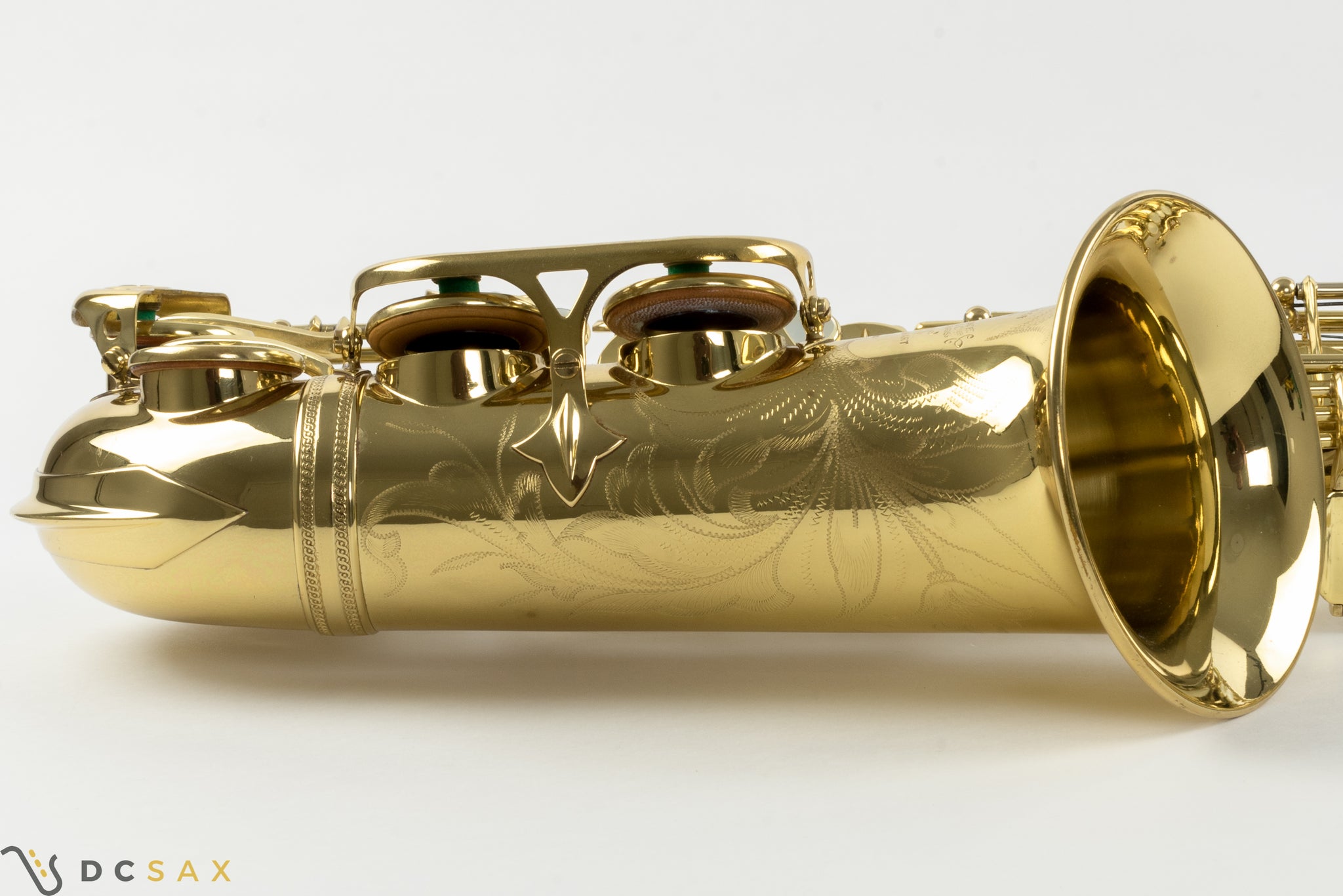 1955 59,xxx Selmer Mark VI Alto Saxophone
Here's a very early 5-digit Selmer Mark VI alto saxophone that just arrived. Its previous owner is a retired repairman who kept the saxophone in top mechanical and physical condition. This is one of the cleaner 5-digit altos we've ever had. The engraving is beautiful, deep and fully intact. However, due to the color of the horn we believe that it was previously refinished. However, the work was done impeccably well, and I suspect that it was done by the Selmer factory in Elkhart, IN. The neck is in perfect condition and has never been bent down. It has a matching serial number. The sax comes in its original case. 
My repairman is currently servicing the saxophone, and it should be ready to go by late March or early April. The pads are a mix of ages, but are still in good condition and will be sealing perfectly. Keen eyed observers will note that there is white pad powder on some pads, which will be cleaned before sale. The price includes the cost of a full adjustment.