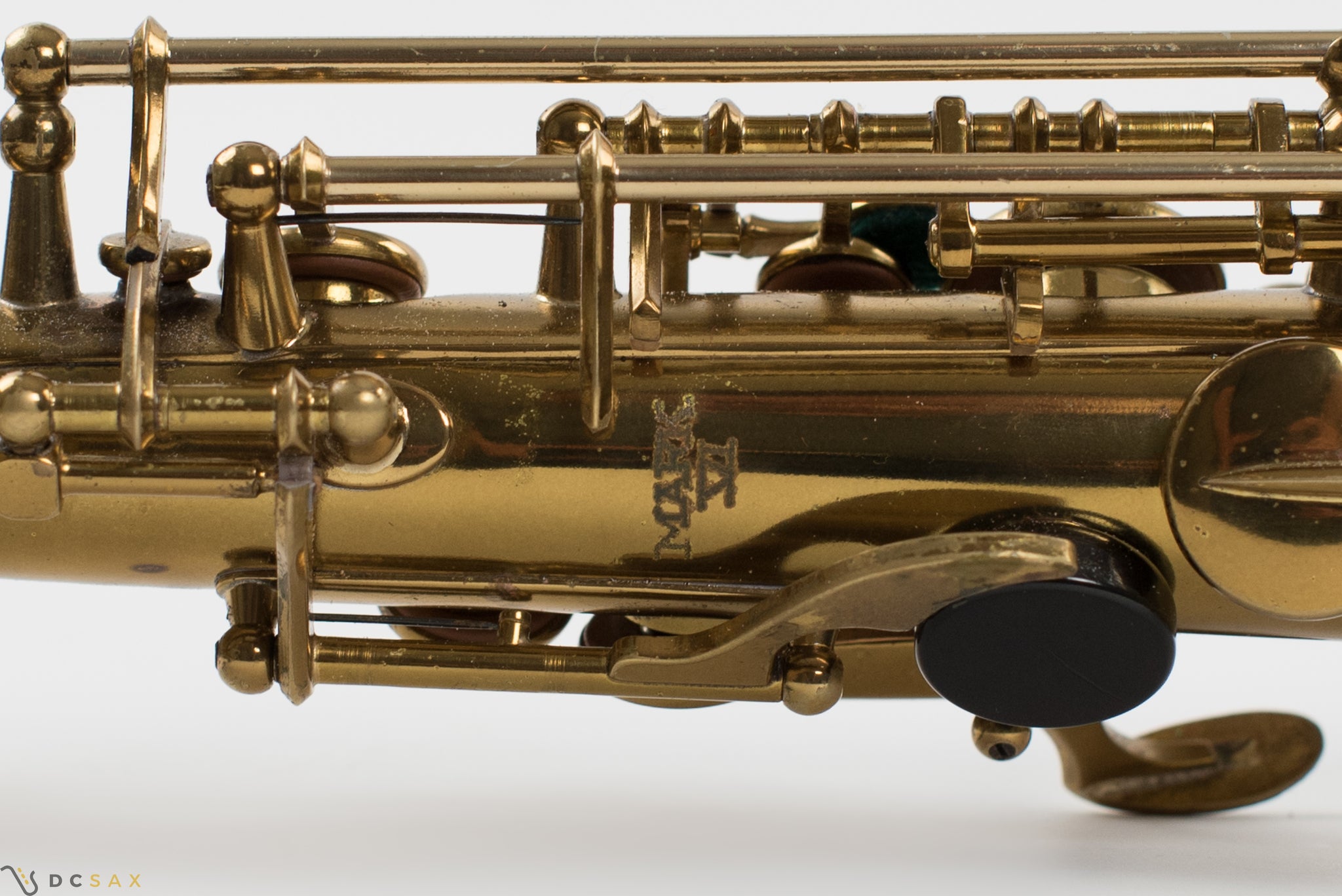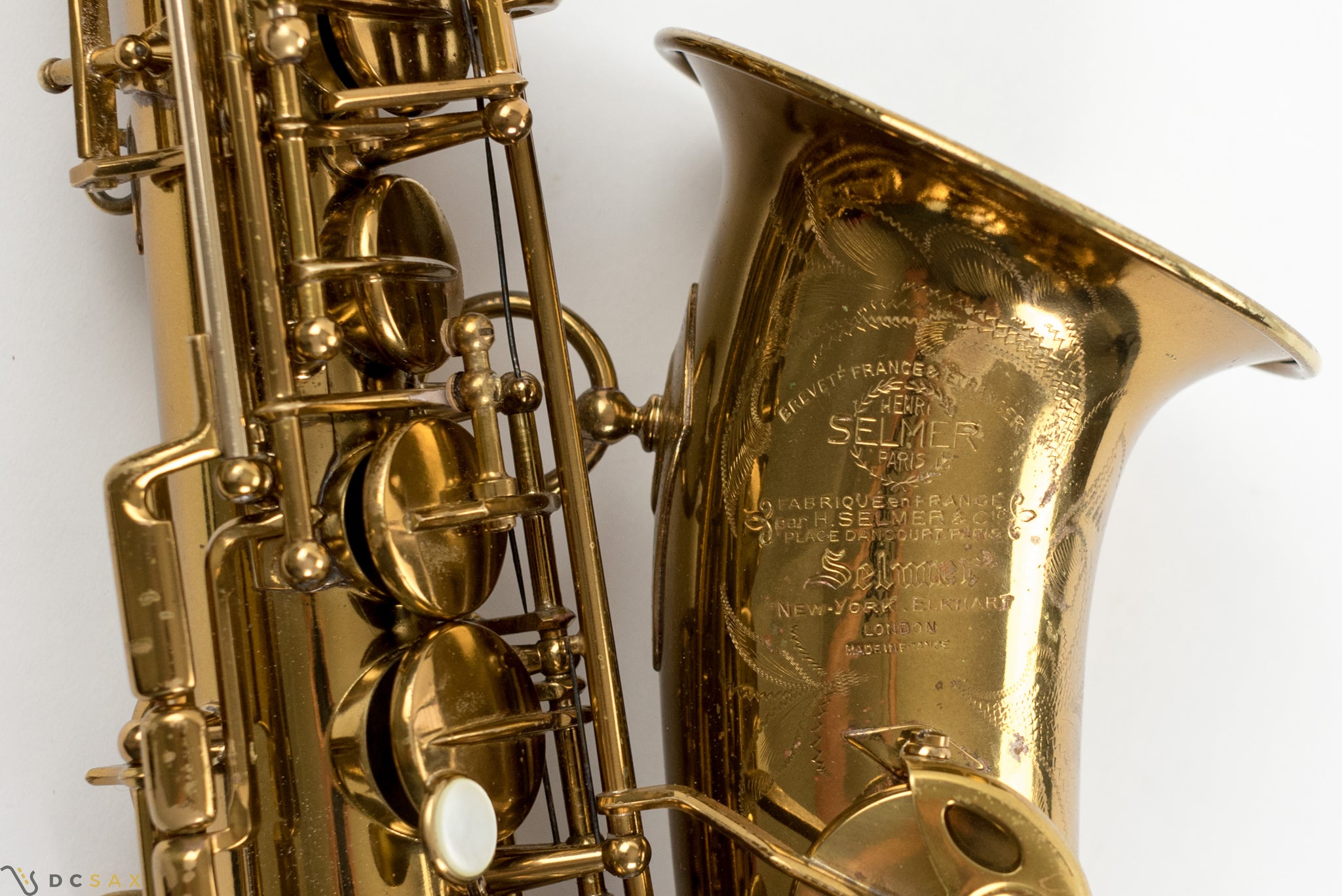 1955 61,xxx Selmer Mark VI Alto Saxophone, Fresh Overhaul
1955 61,xxx Mark VI alto saxophone. Here is an early Mark VI alto, produced in just the second year that they were made. This horn just received a top of the line Eric Beach overhaul. His repair work is among the best in the business and his overhaul makes this horn feel brand new. He uses top of the line Pisoni Pro pads. The sax arrived with the original metal domed resonators, so they went back on the sax with the new pads. 
I acquired this sax from the second owner, who had it since 1962. He used it for a couple of years and then it went in its case for the next few decades. 
The sax is in excellent physical condition. There are no signs of significant damage, and the overall look and feel is of a horn that hasn't been used much in its life. However, I can't say with 100% certainty that the lacquer is original, and I suspect this may have been factory relacquered before 1962. The engraving is 100% present with very fine detail, but it's not quite as deep as I'd like to see. Also, the blue "S" on the neck is missing, which I believe should be present. Otherwise, there are absolutely no signs this is a relacquered horn. So this is either the finest relacquered horn I've ever seen or it is in fact original lacquer. It's a bit too close to call either way.