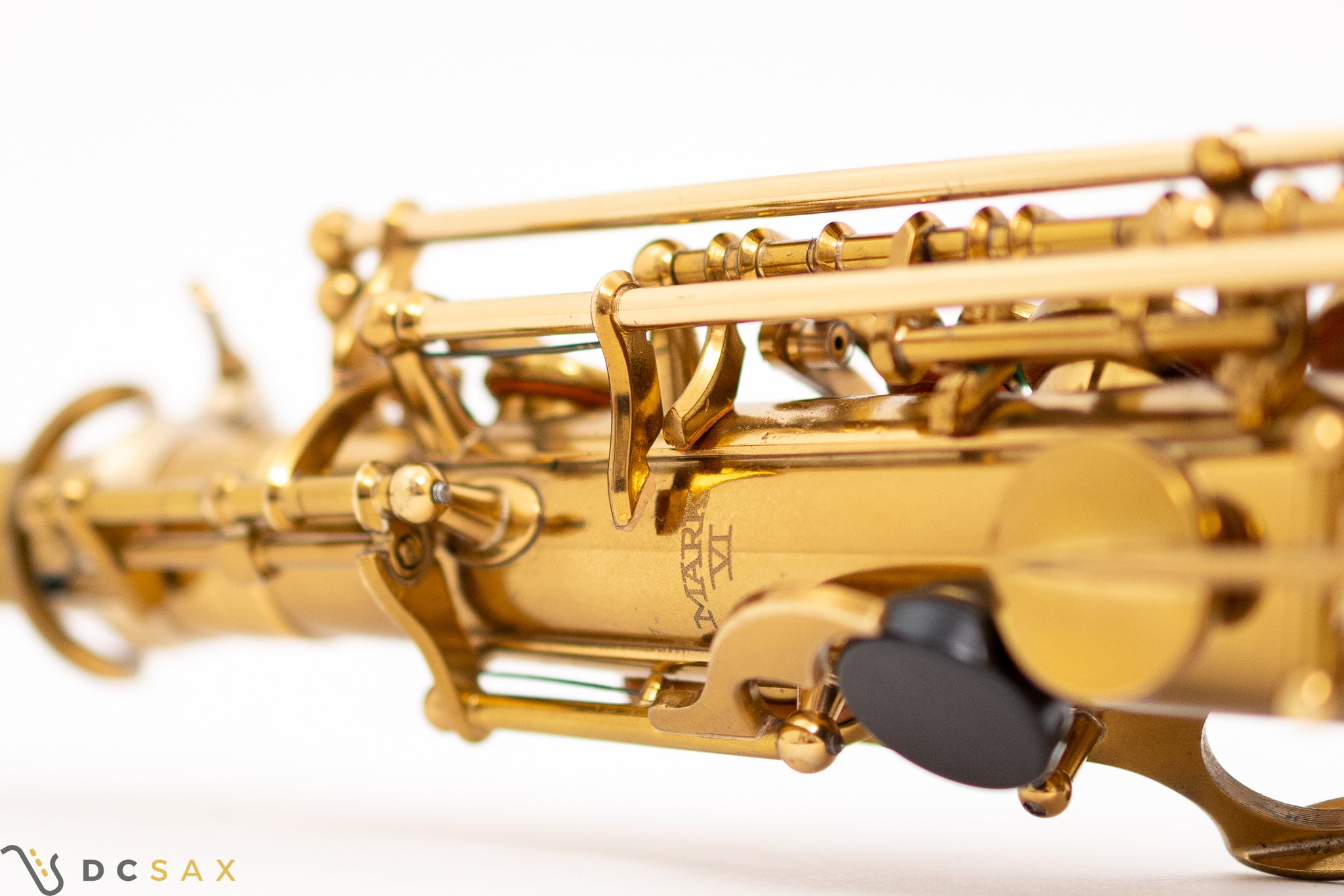 1955 Selmer Mark VI Alto Saxophone, 99%+ Original Lacquer, Near Mint
1955 Selmer Mark VI alto saxophone, s/n 62619. Here is a stunning early 5-digit Mark VI alto, made in just the second year of this model's production. The sax arrived from the family of the original owner, who played the sax sparingly for a couple of years before being put away for a few decades. The finish is gorgeous with very few areas of wear. There was some dentwork previously performed mainly on the bow, and around the top of the body tube. The bell flare looks perfect and has never been bent. The neck is original to the horn and has a matching serial number. It's never been bent down. 
The sax arrived with all original pads, still in decent shape despite their age. My repairman replaced a few pads, keeping the original resonators with the horn. The sax plays very well currently on the set of mostly older pads. The sax comes in a new Bam case which is a great fit for this horn.