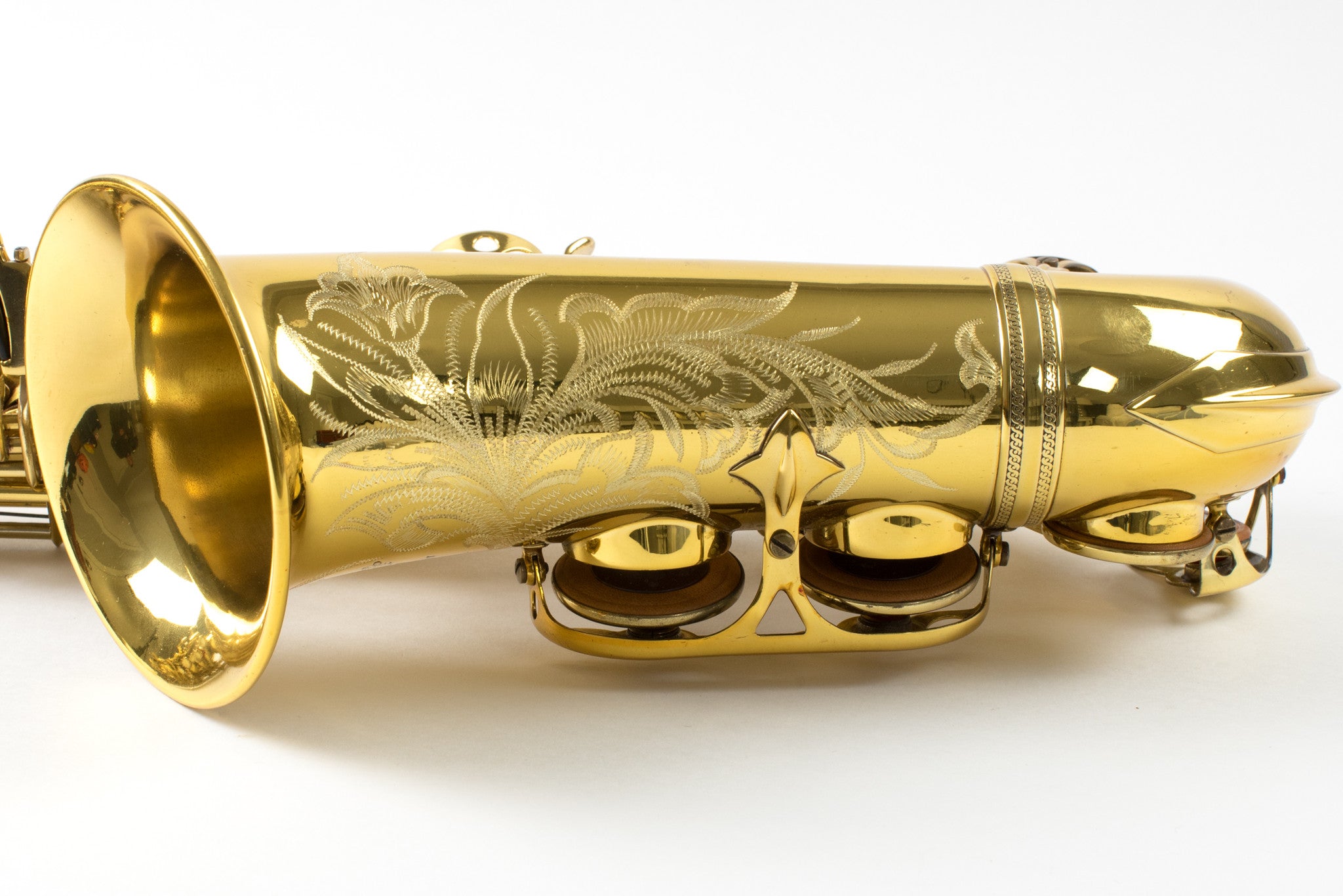 1956 66,xxx Selmer Mark VI Alto Saxophone
1956 66,xxx Selmer Mark VI alto saxophone. Here is a one owner horn formerly owned by a NYC professional saxophonist. The overall condition is excellent. The body seems very straight, and I don't see any dents or evidence of previous dentwork. The neck is in perfect condition and has the matching serial number. The case is in average condition, except the zippers don't close and will need to be repaired/replaced to function correctly. If interested, please contact me for other case options.
These early short bow Mark VI's can be very fun to play. They tend to be on the darker side, but the short bow gives the sound and response an immediacy that is engaging. 
The finish isn't original, and the previous owner had it redone for cosmetic reasons. The engraving inevitably faded from the refinishing, so I had the engraving redone by a master engraver who at one time was the exclusive Elkhart Selmer engraver. The horn now looks amazing, and perfectly recaptures the look just as when it left the Elkhart factory. 
This sax is currently with my repairman getting tuned up. If you're interested in purchasing this saxophone, please contact me for an estimate on when it will be ready. This is a very nice early Mark VI that should be an awesome playing horn after it receives a service to get it back to top playing condition.