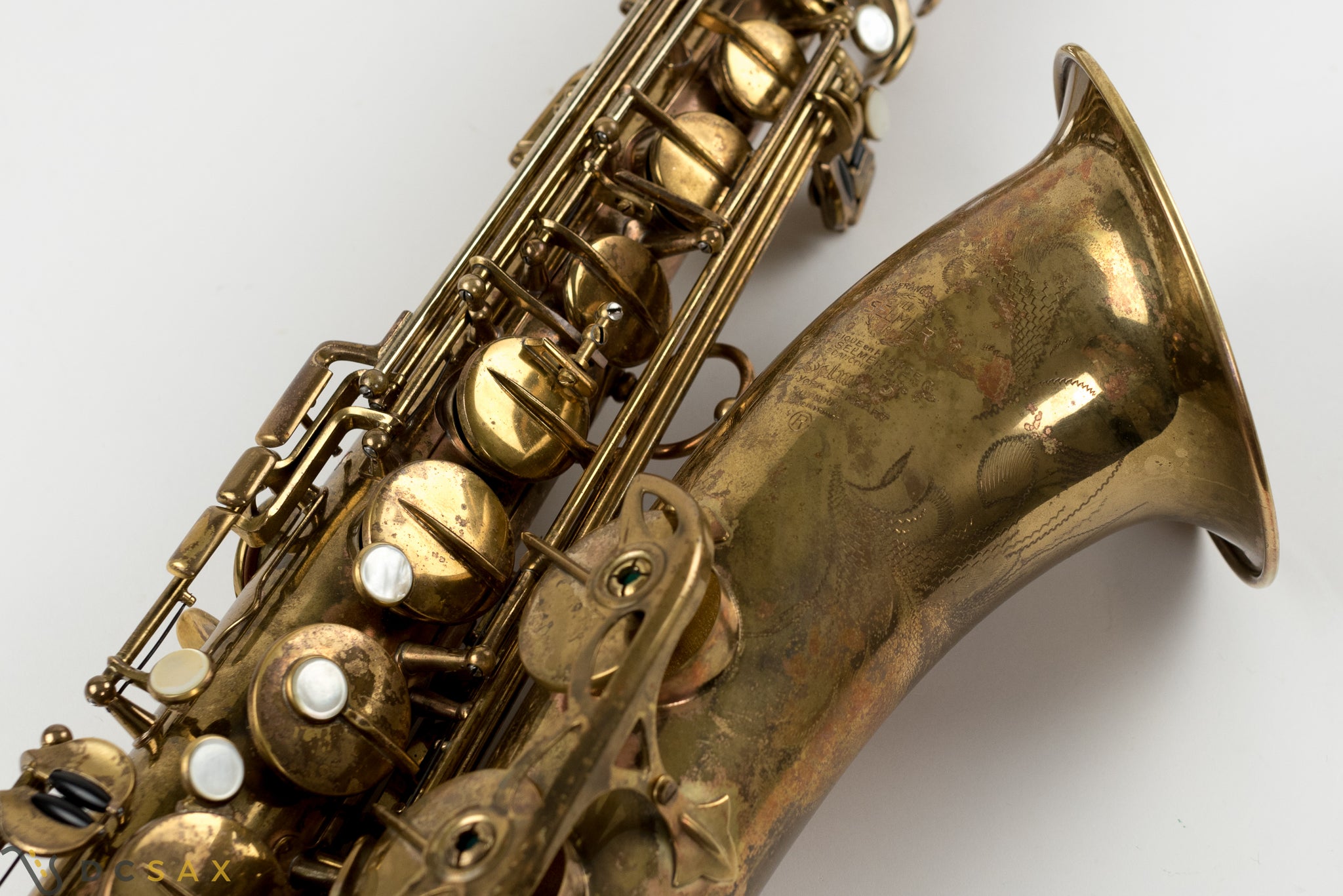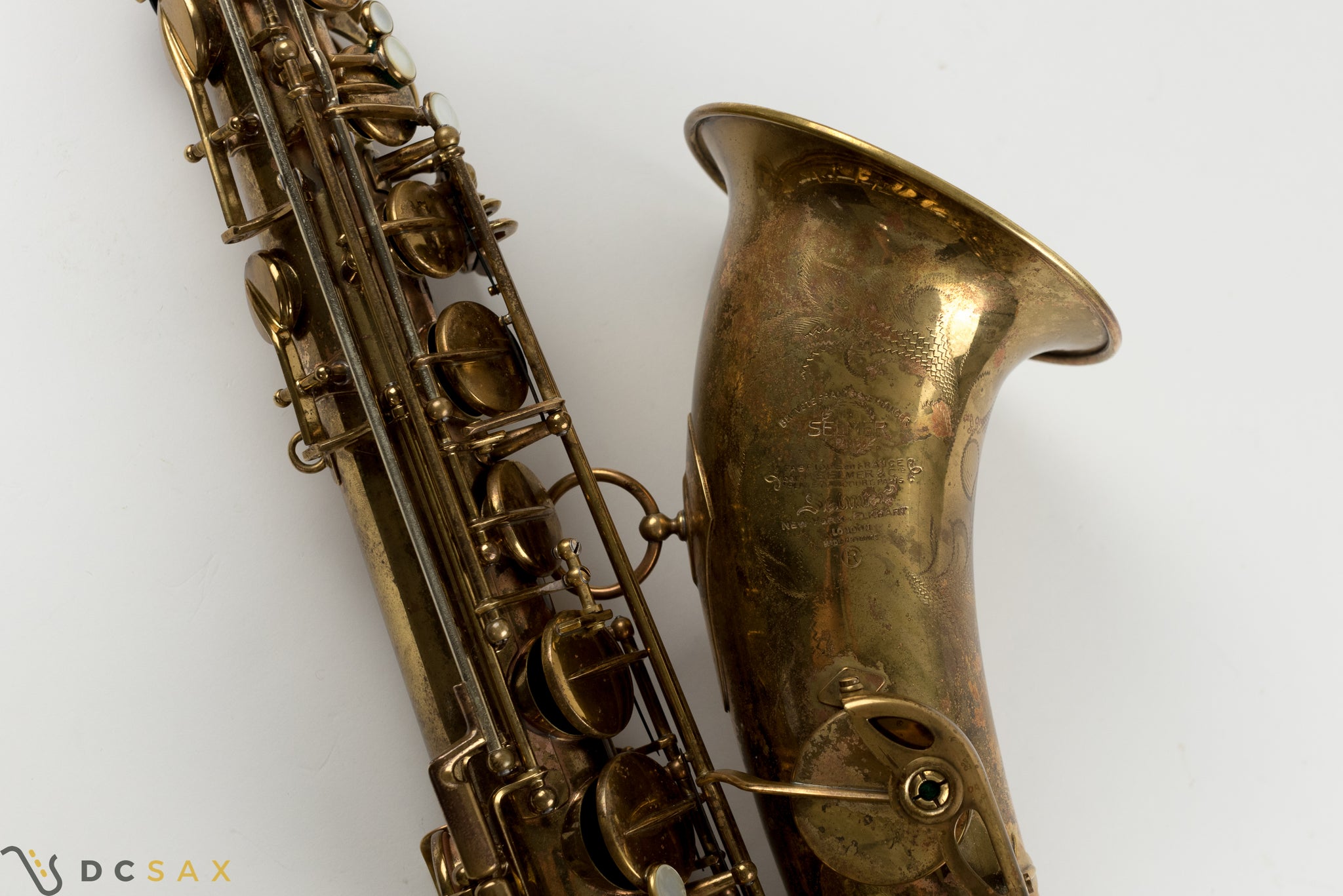 1956 66,xxx Selmer Mark VI Tenor Saxophone, Fresh Overhaul, Video
1956 66,xxx Selmer Mark VI tenor saxophone. Here's a Mark VI tenor in a prime serial number range which just received a full mechanical overhaul from Eric Beach, one of the best repairmen in the business. He used Pisoni Pro pads and smooth domed metal resonators, similar in profile to what this sax originally came with.
The sax is in excellent physical condition. It's been well cared for. The bell flare looks perfect, the neck has never been bent down and has a matching serial number. The alternate F# key guard was reattached at one point, but otherwise, there are no key guard foot resolders. The lacquer is likely not original, but it looks old. The sax has a gorgeous vintage patina, and the engraving is sharp and deep. The sax comes in a vintage case that is in medium to poor condition. If you're interested in upgrading to a Bam case, please contact me for excellent pricing: if you buy the sax, you get the Bam case for my wholesale cost.
This sax has a gorgeous dark sound that early Mark VI tenors are known for. There is some nice resistance to push against that makes the sax feel stable and responsive in all registers and dynamics. This is the type of horn that gives 5-digit tenors their excellent reputation.