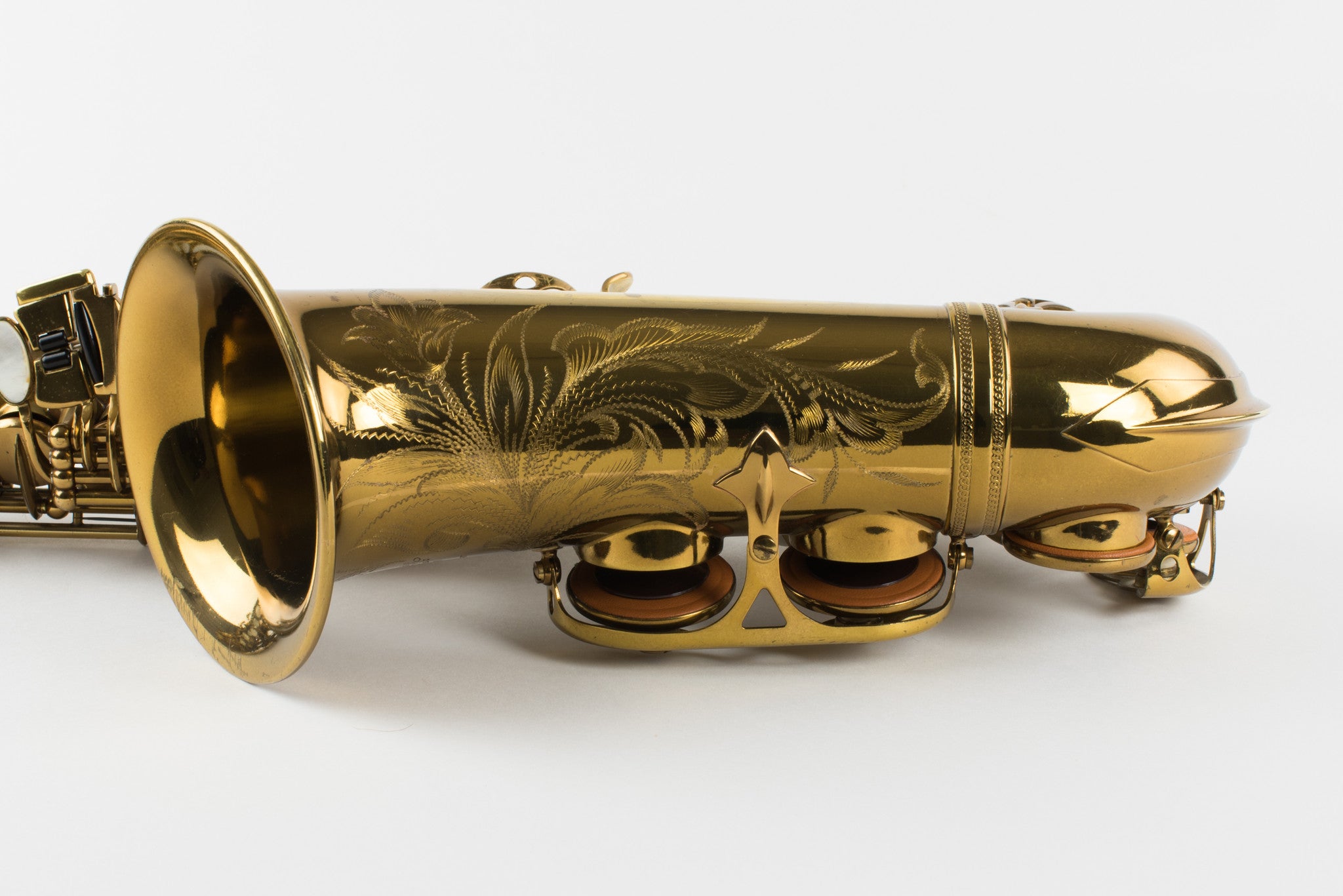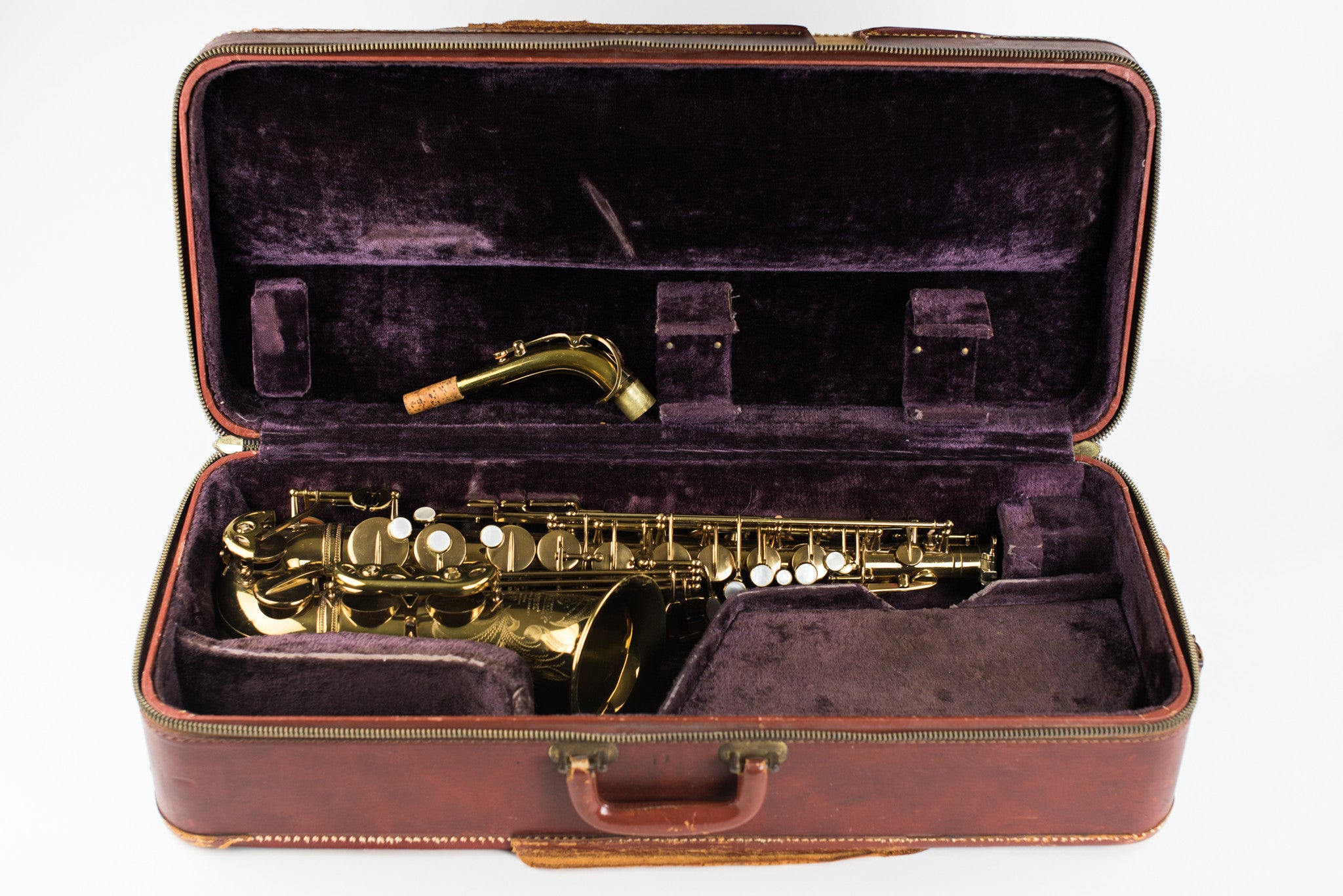 1956 Selmer Mark VI Alto Saxophone 95% Original Lacquer 66,xxx
1956 66,xxx Selmer Mark VI alto saxophone. This is a 1-owner gorgeous early Mark VI which has approximately 95% original lacquer. The only considerable lacquer wear is on the back side of the bell from honest playing, which the owner told me was caused by playing the saxophone at his side while sitting. Otherwise, there is very little lacquer wear. This horn is incredibly striking, as the lacquer has little to no spotting and very few scratches. The neck is original to the horn and has a matching s/n. 
The horn was overhauled relatively recently and has seen very little playing time since then. Although the sax was playing very well when I received it, I had my tech open up the keys very slightly which were previously a bit too closed. He also regulated the pads making sure that they now seal perfectly. The result is fantastic, and what you'd expect from an early Mark VI like this. The horn has a gorgeous, full sound with richness and a slightly smoky/dark tone that the best short bows possess. Considering a new Reference 54 costs $7000-$10,000, buying the real deal seems like a no-brainer.