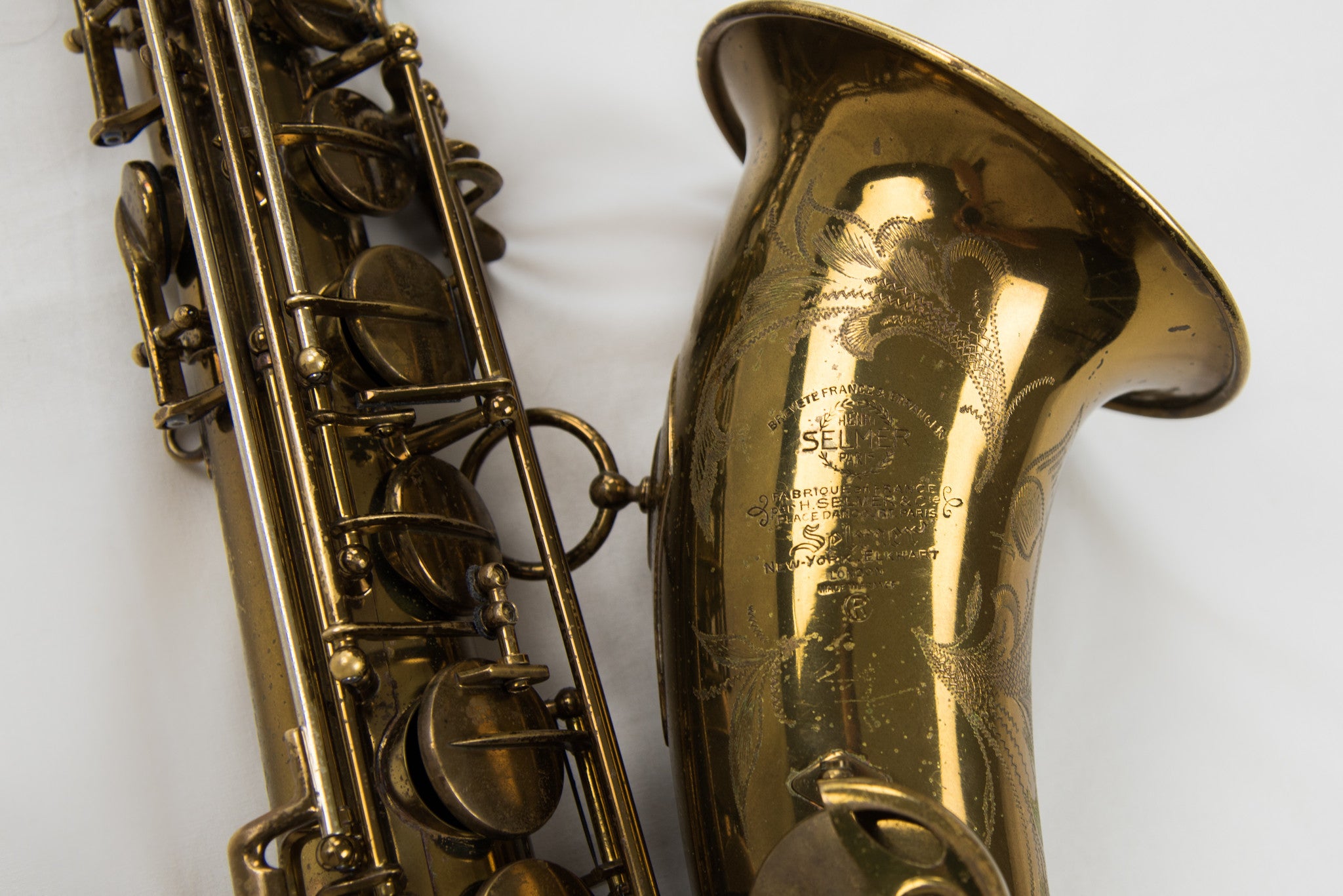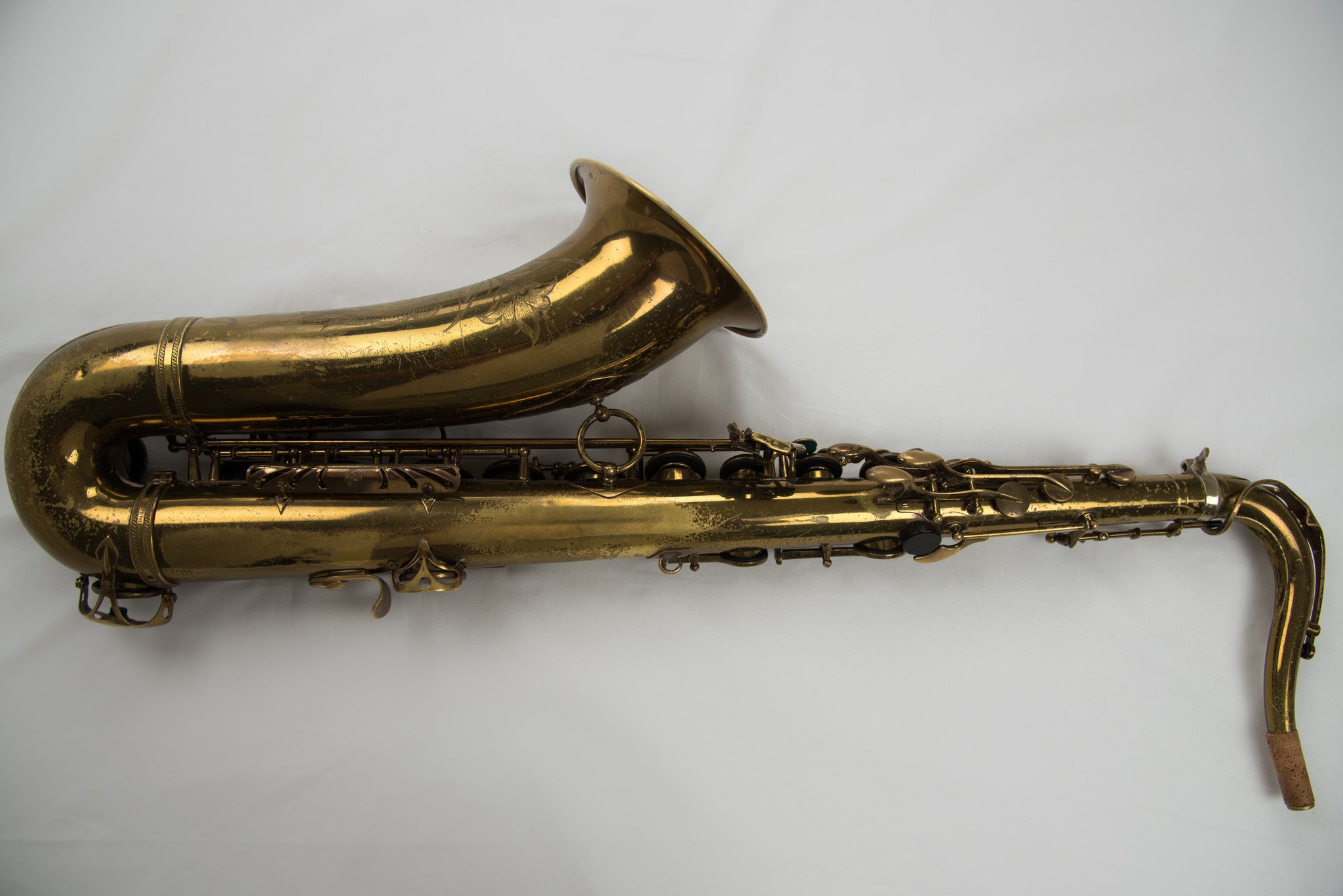 1956 Selmer Mark VI Tenor Saxophone, 64,xxx, ORIGINAL LACQUER, OVERHAUL
1956 Selmer Mark VI tenor saxophone, s/n 64,xxx. All original lacquer, which I'd estimate to be around 80%. The neck is in perfect shape, never having been pulled down.  The serial number on the neck matches the horn.  The horn just had a fresh overhaul, using top of the line Music Medic black roo pads and gold plated waffle style resonators. The sax comes in a non-original case.
The condition of this horn is incredible for its age.  There has never been any trauma to the saxophone, and the action feels tight and solid.  I don't see any areas where major dents were taken out, but there are some smaller areas where it looks like small dings/dents were addressed. You can spot a couple of these areas if you look closely at the pictures (under high D key, body around high F, 1-2 on the bow area).  Otherwise, it's in remarkable condition. You really just don't see horns like this come up very often.
This horn plays incredibly well, and it's one of my favorite Mark VI tenors I've ever played.  There is that early VI smoky vibe that this horn has, but it is also is a wonderful free-blowing horn that feels just at home playing ff's as pp's. It possesses a dynamic, flexible, complex tonal core that you just can't find in any other saxophone. Truly a world class instrument.