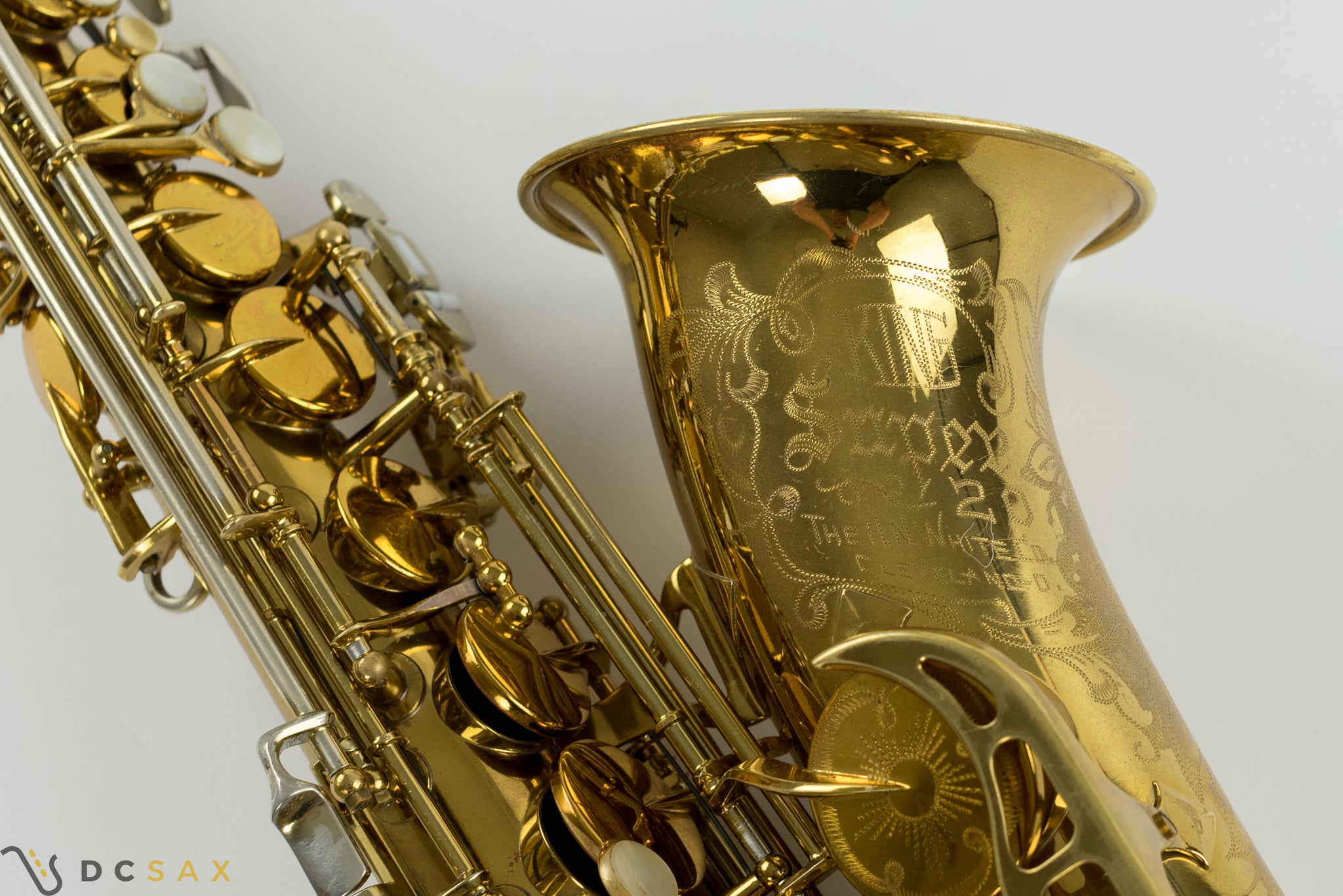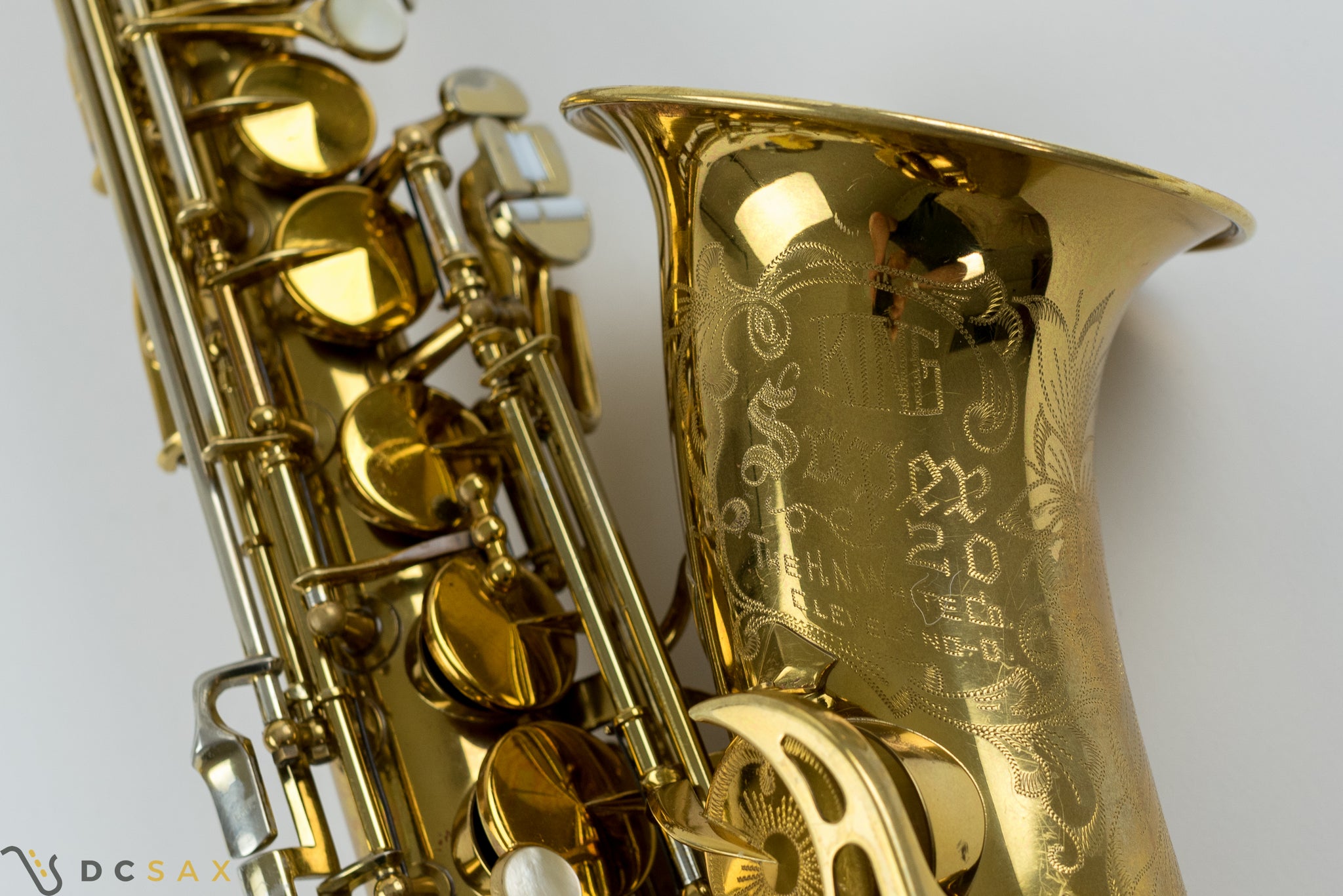 1957 King Super 20 Alto Saxophone, 95% Original Lacquer, Cleveland Era, Fresh Overhaul
1957 354,xxx King Super 20 alto saxophone with 95% original lacquer. This is considered a Series III Super 20, which still has the desirable double socket neck. The sax has the upgraded sterling silver neck, which is a huge plus. The sax comes in its original case, which is in great condition.
This sax just received a full mechanical overhaul from Eric Beach. Eric's work is excellent, and with his great key fitting, the horn feels tight and efficient, just it came from the factory. He used Pisoni Pro pads and domed metal resonators. The horn is playing tremendously from top to bottom and has a huge sound that begs for a ton of air to be put into it. If you love how Cannonball Adderley sounds, this is a horn that should be at the top of your list.