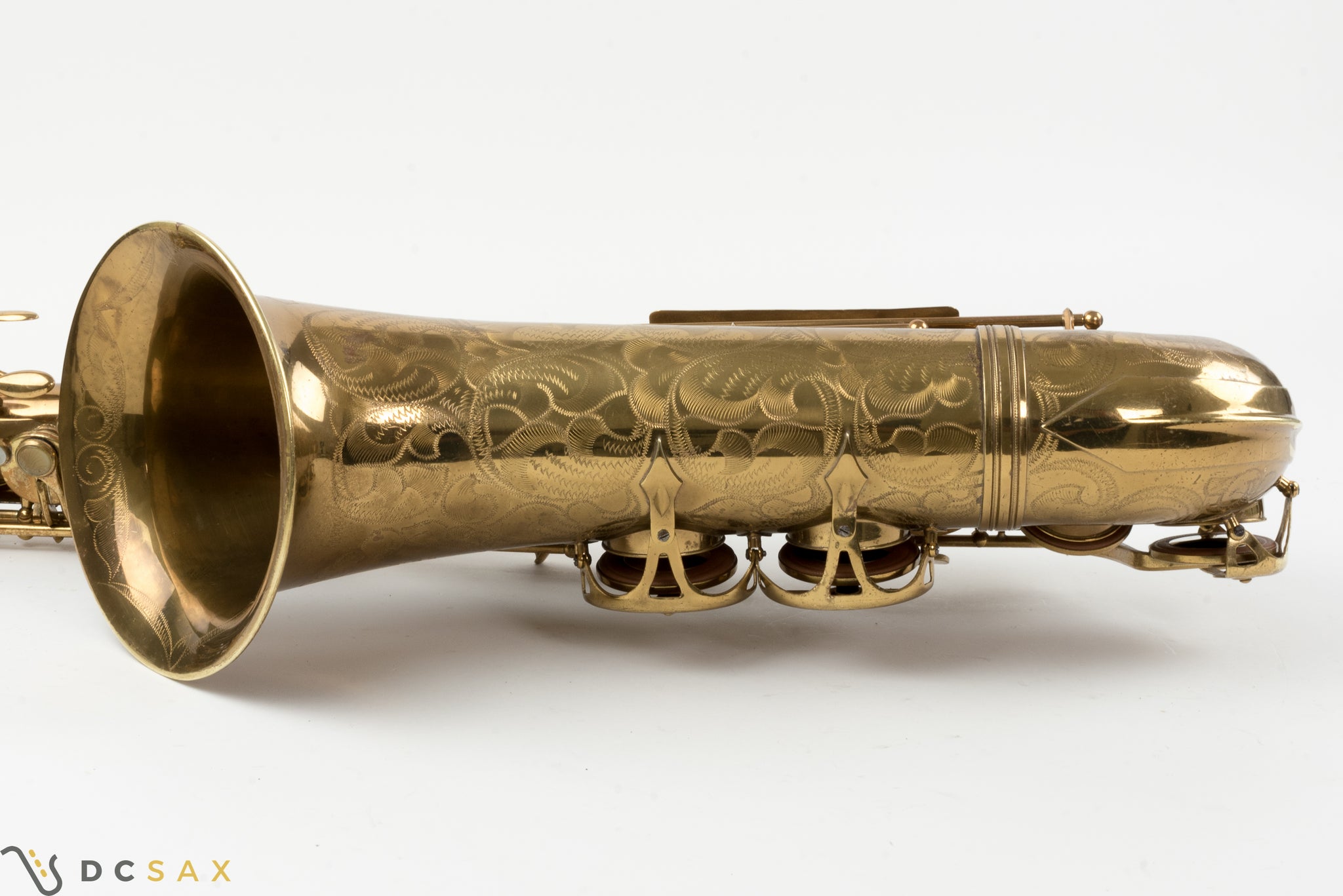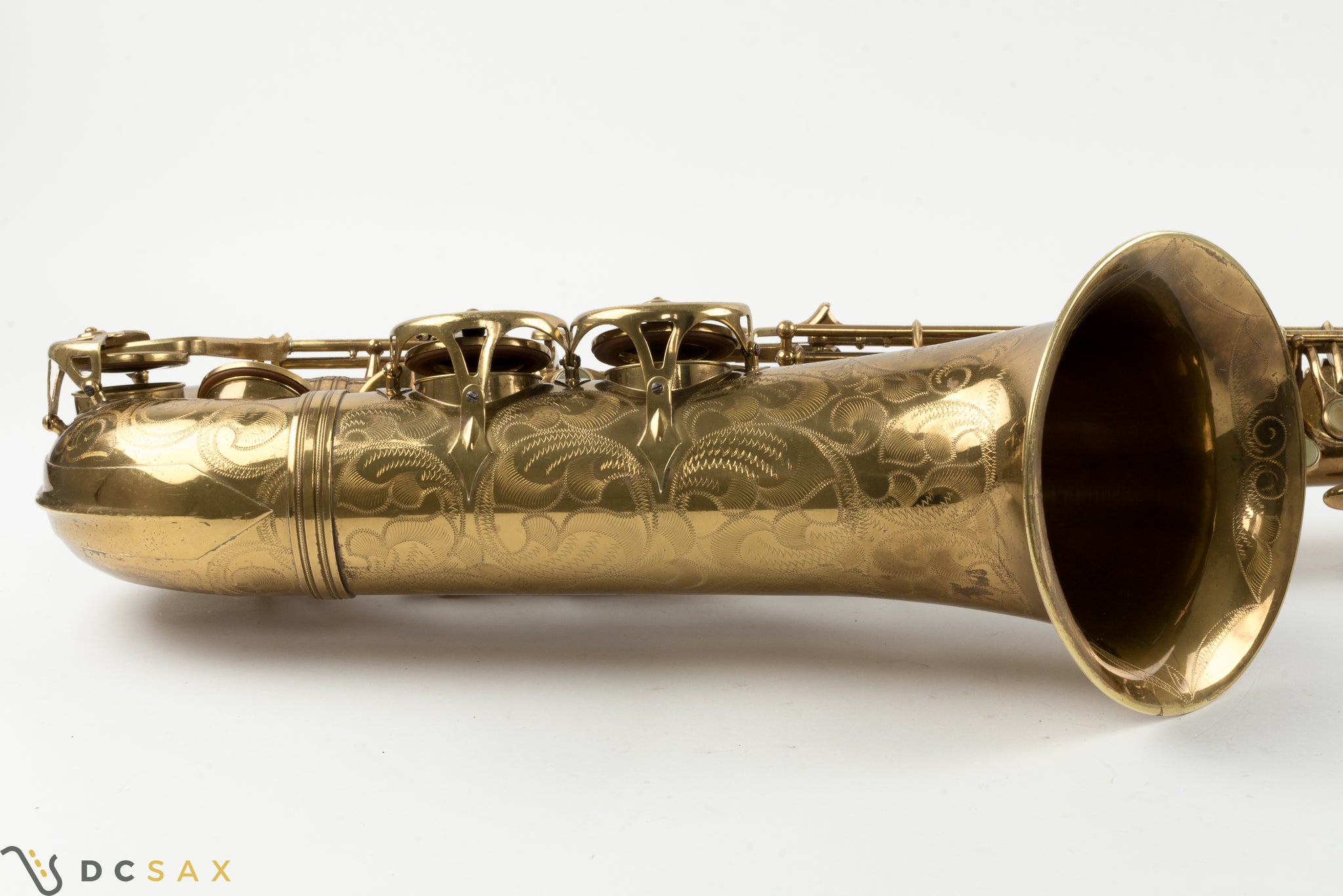 1957 SML Gold Medal Tenor Saxophone, 97% Original Lacquer, Fresh Overhaul, Video
1957 Strasser Marigaux Lemaire (SML) tenor saxophone, s/n 15836. This sax has its original lacquer, and approximately 97% is still present. The sax just received a full mechanical overhaul from Eric Beach, who is one of the best in the business. He used Pisoni Pro pads and domed rivetless resonators. The horn is in great shape physically after Eric carefully performed some minor dentwork mainly around the bow. He also replaced the neck strap ring which had become deeply grooved from a metal neck strap hook. Also, the neck tenon had come unsoldered, so resoldered it back in place. The neck looks great and has never been bent down.
This is an early version of the Gold Medal model, which is the more desirable vintage. It has rolled tone holes and absolutely gorgeous engraving, which extends to the inside of the bell flare. SML only made around 500 horns a year during this time period, so you don't see many of them in the marketplace. This is a gorgeous sounding horn that speaks well in all registers.