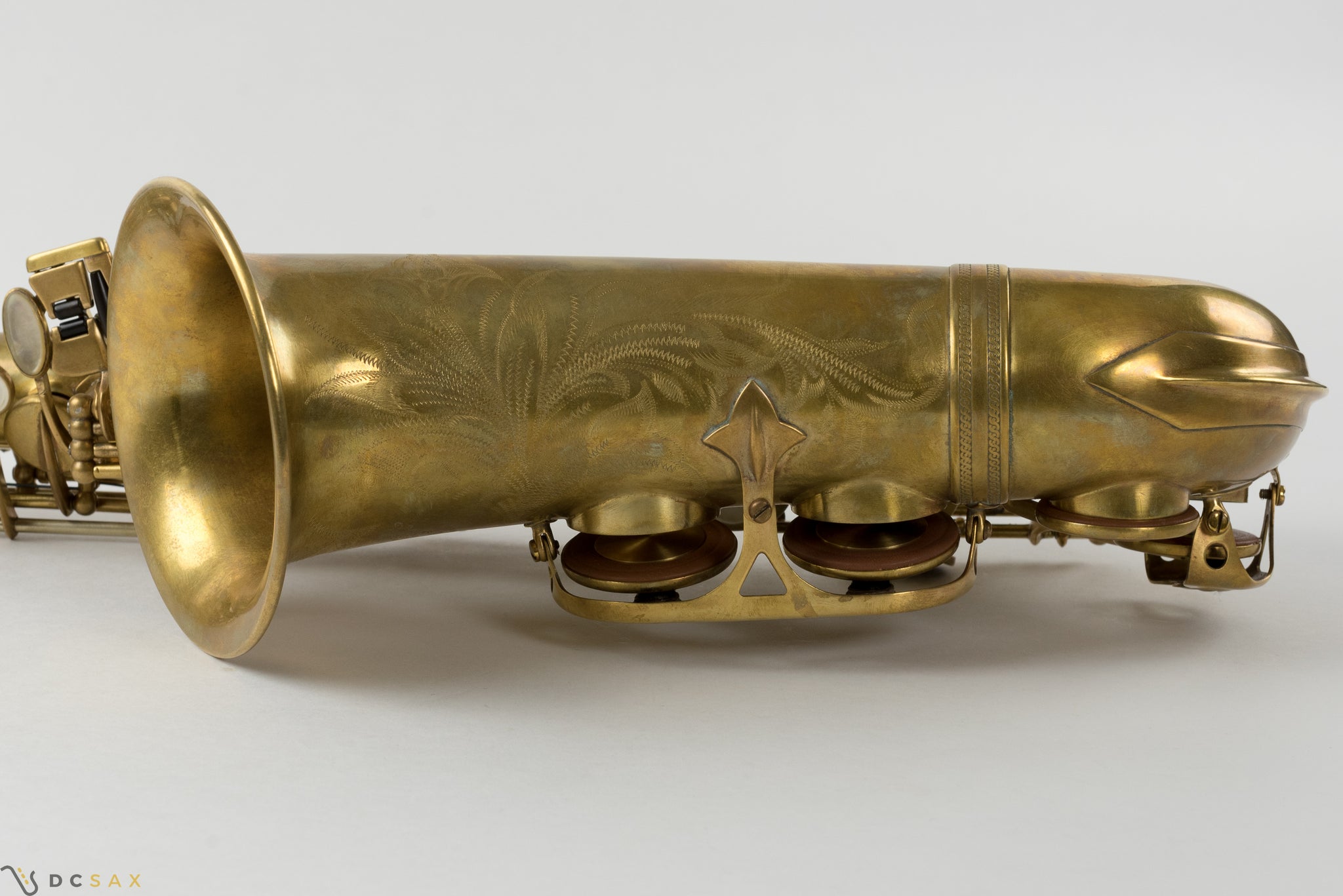 1958 76,xxx Selmer Mark VI Alto Saxophone, Medium Bow, Fresh Overhaul
1958 76,xxx Selmer Mark VI alto saxophone. Selmer experimented with different bow lengths in the 1950's and made a very small run of medium bow altos like this one. Most agree that the medium bow was Selmer's best Mark VI alto design, so this is the best of the best: it's got the early 5-digit Selmer sound and build quality, with a medium bow for improved intonation.  
This saxophone just received a full mechanical overhaul from Aaron Barnard, who is the best in the business. He uses top of the line materials including reusable TM metal resonators and Pisoni Pro pads. His work is top notch, and this horn feels like a new saxophone. The sax arrived without the original lacquer, and the engraving was somewhat faded. I sent the sax out to have the engraving recut and the remaining lacquer stripped. The horn looks amazing and is now 100% bare brass. The color is a beautiful golden hue, which over time will darken. The horn looks very straight and needs nothing. The neck, which has no serial number, is also in excellent condition and is a great match for this horn. The sax comes in a Chesterfield case in excellent condition.