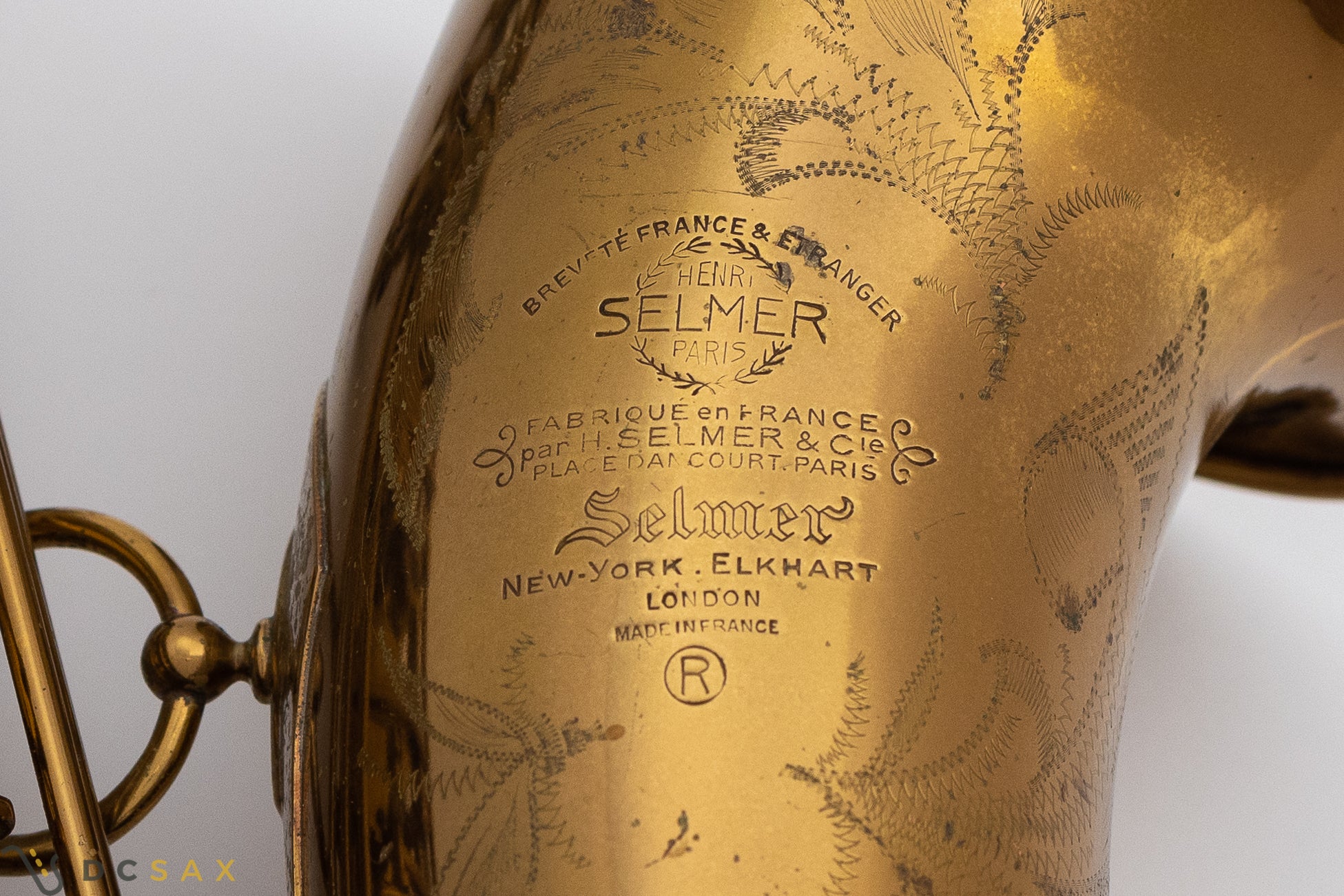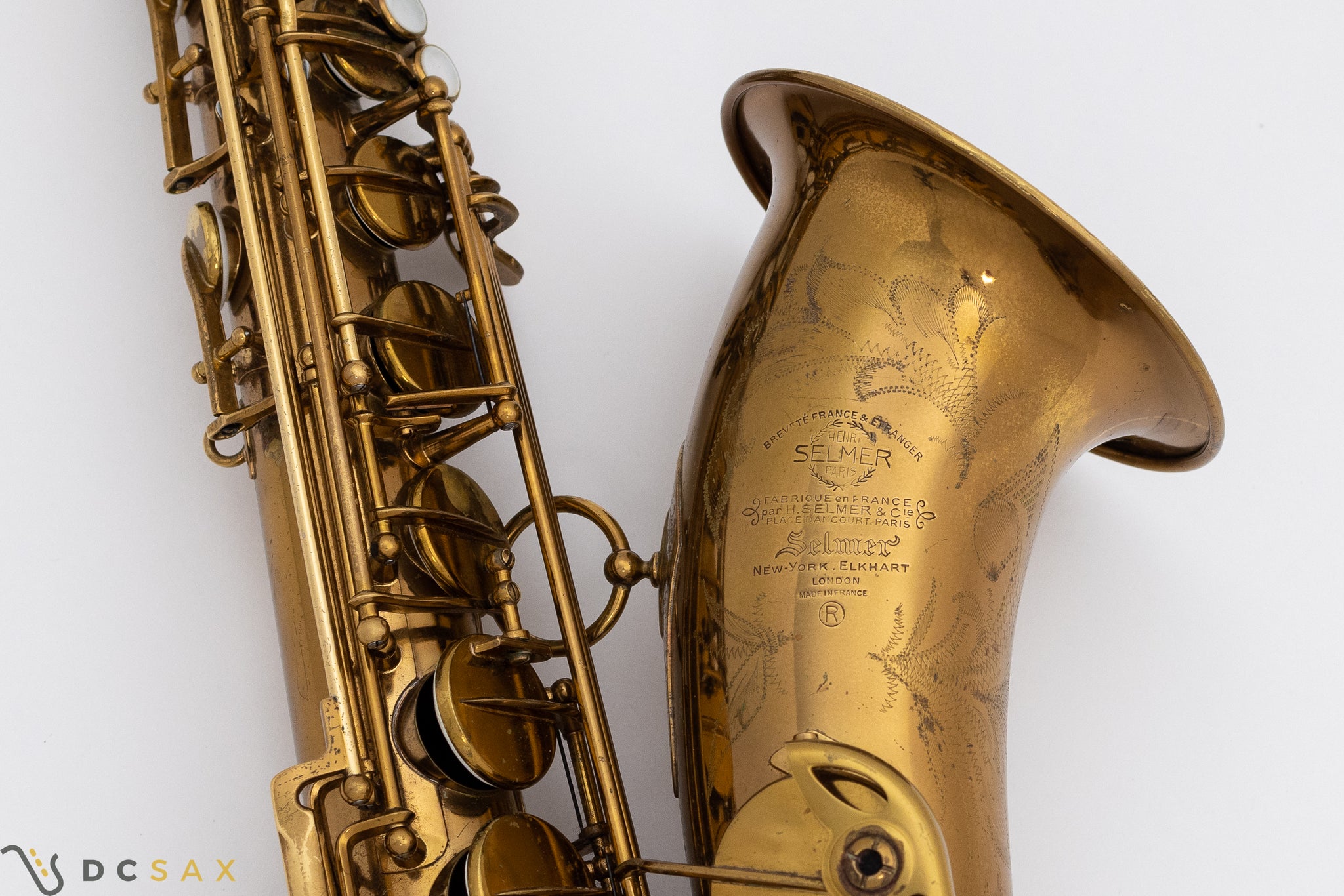 1958 76,xxx Selmer Mark VI Tenor Saxophone, 97% Original Lacuqer
1958 Selmer Mark VI tenor saxophone with approximately 97% original lacquer. Here is a stunning 5-digit Mark VI tenor saxophone that is in excellent original condition. The neck is original to the horn and has a matching serial number. There are no resoldered key guard feet. There are a couple of areas on the back side of the horn that don't have lacquer as a result of honest wear, but otherwise, this is a remarkably clean horn. The sax comes in a vintage Chesterfield case. One of the zippers is missing, but the other moves freely. 
The previous owner overhauled the sax with white roo pads and domed rivetless resonators approximately four years ago. Since then, the sax has seen very little playing time, so the pads are still in excellent condition with a full life left in them. My tech serviced the sax prior to sale, so it's feeling incredibly locked in from top to bottom. 
This horn is an absolute delight to play. The tonal core is dark, but like a great five digit horn, it has an infinite color palette that seems to go exactly where I want it. There's unbelievable power and projection when I ask for it, but it feels stable and expressive in the softer dynamic ranges too. This is a great Mark VI tenor.