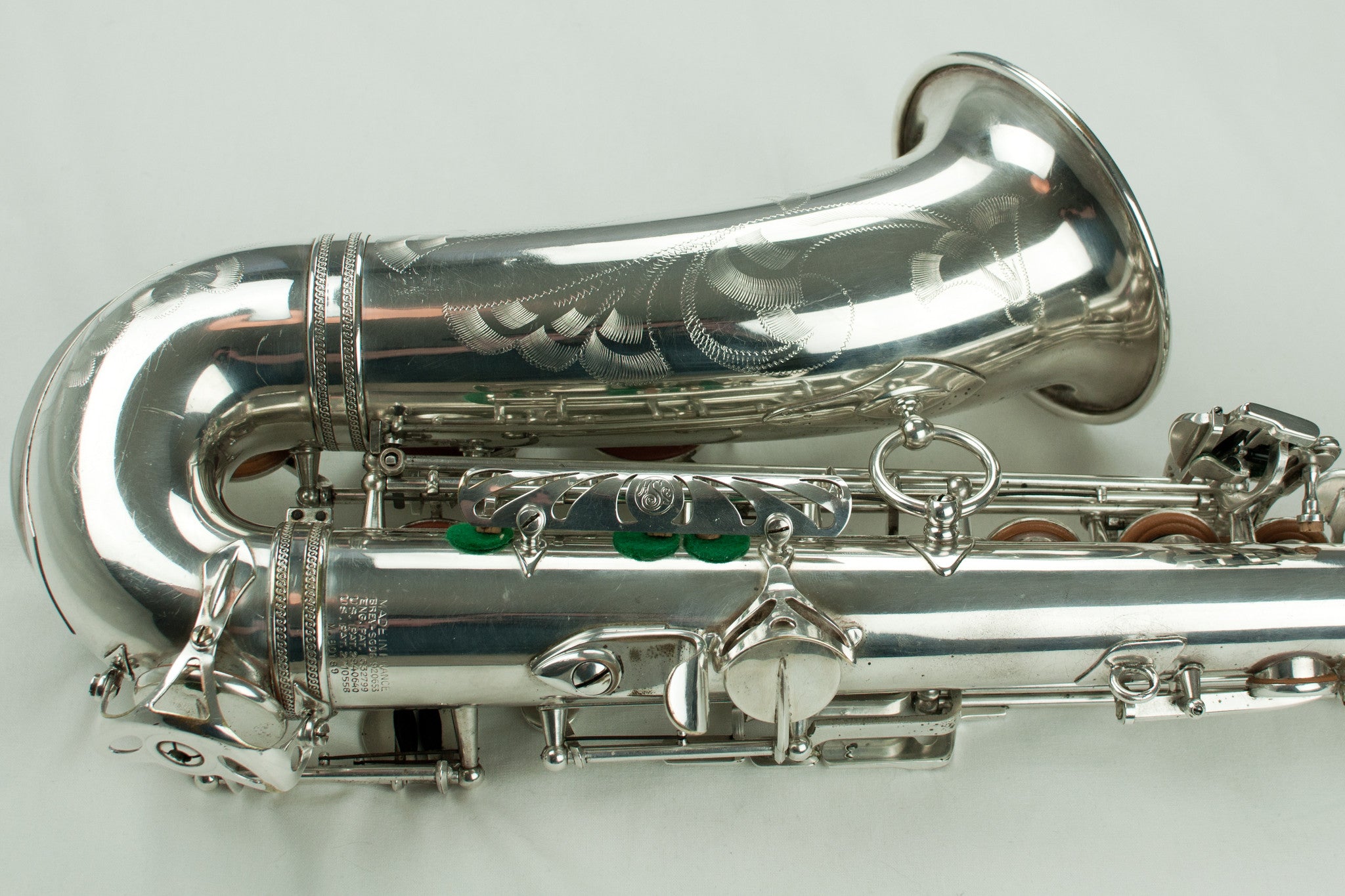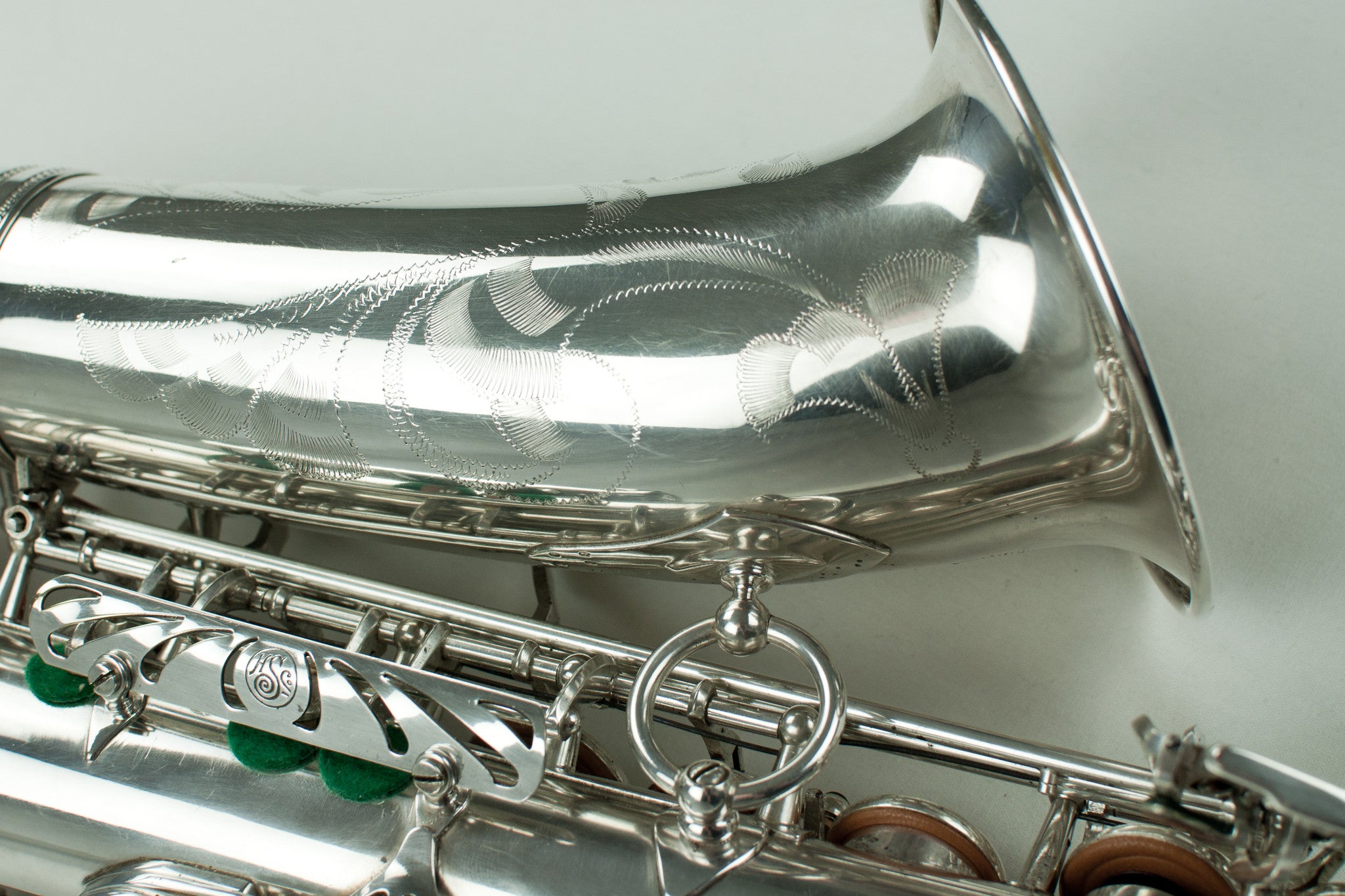 1958 80,xxx Selmer Mark VI Alto Saxophone MEDIUM BOW ORIGINAL SILVER
1958 80,xxx Selmer Mark VI alto saxophone with original silver plating.  This is an extremely rare medium bow 5-digit Mark VI alto.  Selmer was experimenting with bow lengths during this time and made a very small run of medium bow altos. Most now agree that the medium bow is Selmer's best design, so this is the best of the best: it's got the early 5-digit Selmer sound and build quality, with a medium bow for improved intonation.  
This is a one owner horn, and it was recently acquired from the former owner's son.  It has seen very little playing time, and most contact points show little wear.  Structurally, the horn is nearly perfect, and there is no evidence of resolders or dent removal. The horn was just overhauled by DC's top repairman. The sax comes in its original case which is in very good condition, minus a latch that needs to be replaced.
This is easily the best Mark VI alto I've ever played.  It has a rare depth and complexity of tone that I have never experienced before blowing on this horn. The action feels tight and new. It's extremely resonant, and has a great dynamic range. For those who are looking for a truly top of the line alto that will never need to be upgraded again, look no further.