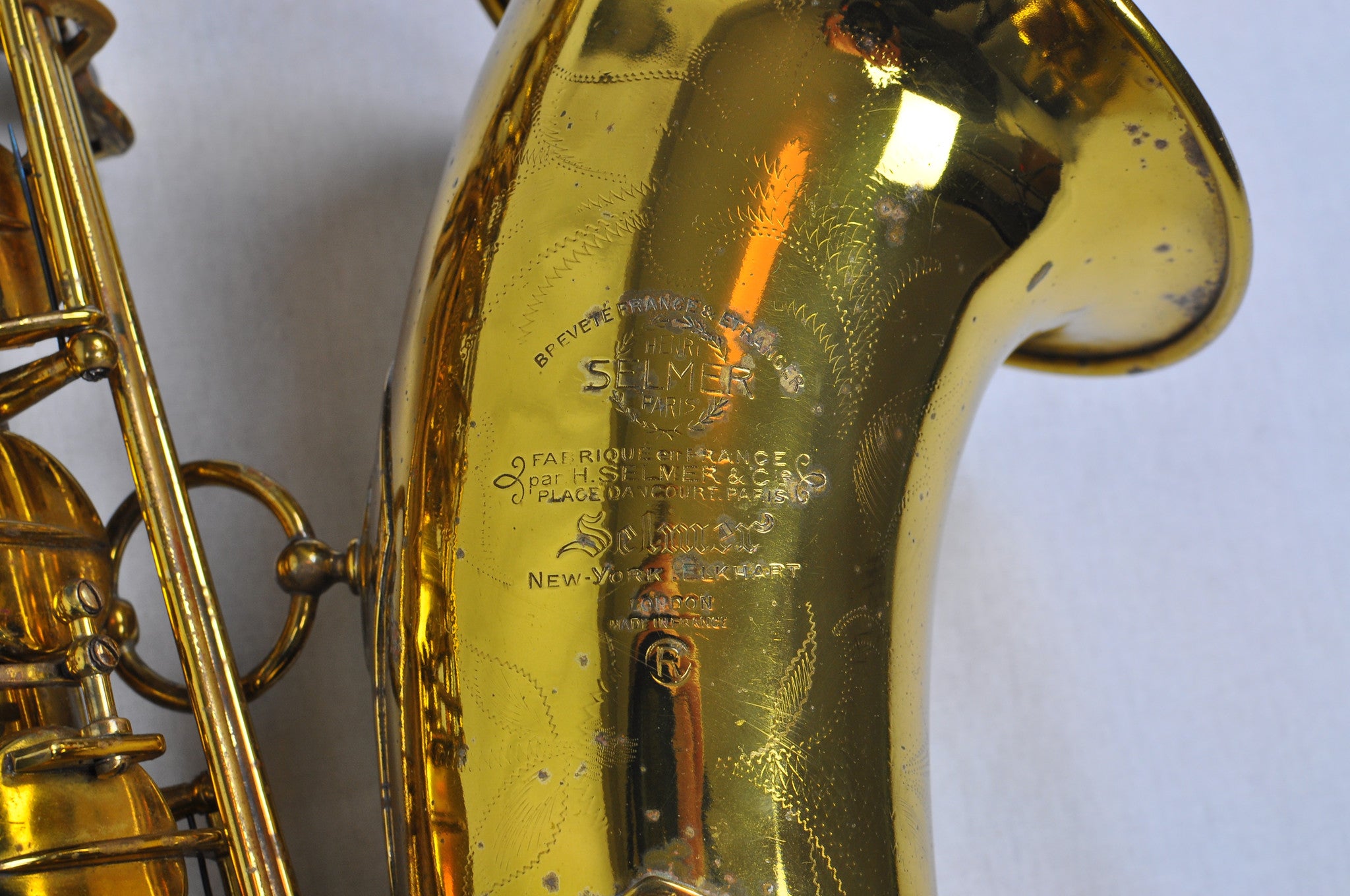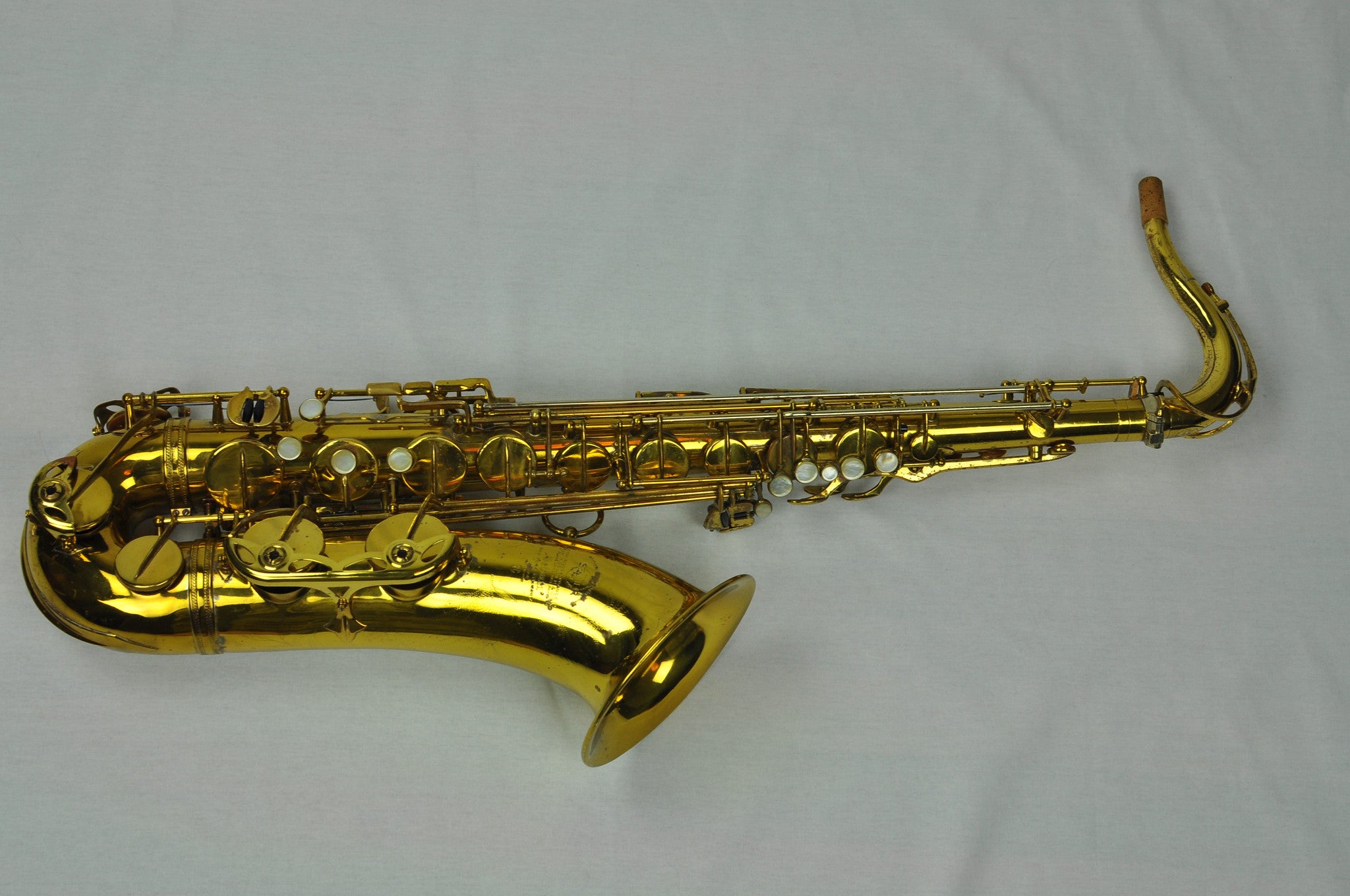 1959 Selmer Mark VI Tenor Saxophone 80,xxx
Here's a 1959 Mark VI tenor saxophone with serial number 80,xxx.  I received this saxophone about a year ago from the estate of a DC sax legend.  This horn was produced right in the middle of the best run of Selmer Mark VI's, right around the famed Brecker s/n range. It arrived with ripped up pads, many having fallen completely out. I knew that I had a diamond in the rough.  I sent out the horn to Tenor Madness for a complete mechanical overhaul and restoration.  
This horn appears to have been relacquered sometime in the past.  Also, it used to have a mic pickup on the neck which has since been patched.  
Tenor Madness does the absolute best overhauls in the US, and one can really tell with this sax.  It plays with an effortlessness down to low Bb which I have rarely experienced on tenors.  The horn has that dark, centered sound that makes 80,xxx tenors famous for.  I toyed with keeping this horn for myself, and will not be disappointed if it doesn't sell anytime soon, it is such a delight to play. Although it is the ideal jazz tenor, it's also equally at home in classical venues.  In fact, it was recently played professionally in an orchestral setting at the Kennedy Center. 
As with all DCSax instruments, this sax comes with a 7-day return policy.  If you don't like it for any reason, you're welcome to return it, provided you pick up shipping and insurance both ways.  But the way this horn plays, I don't think you'll even have to consider this.