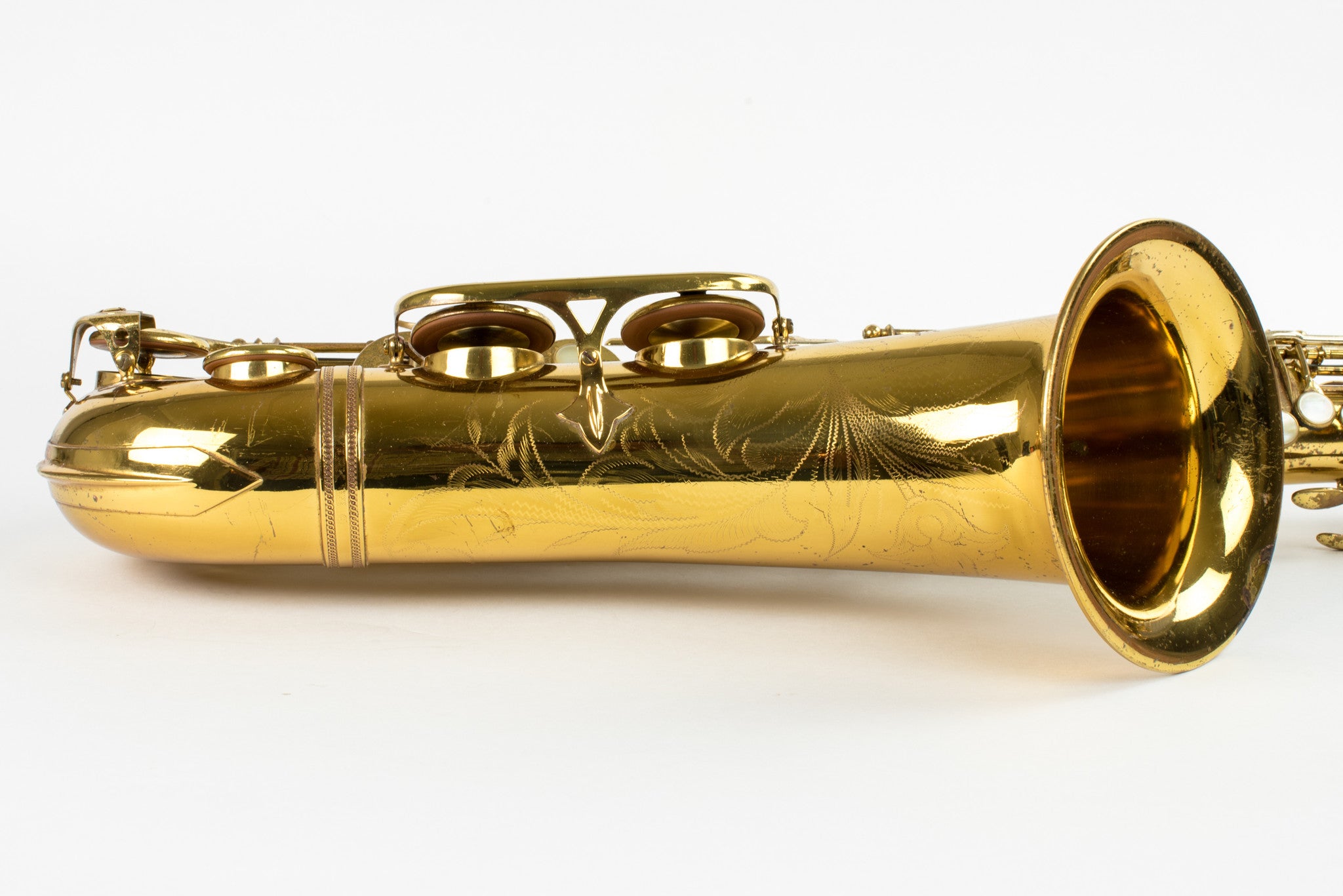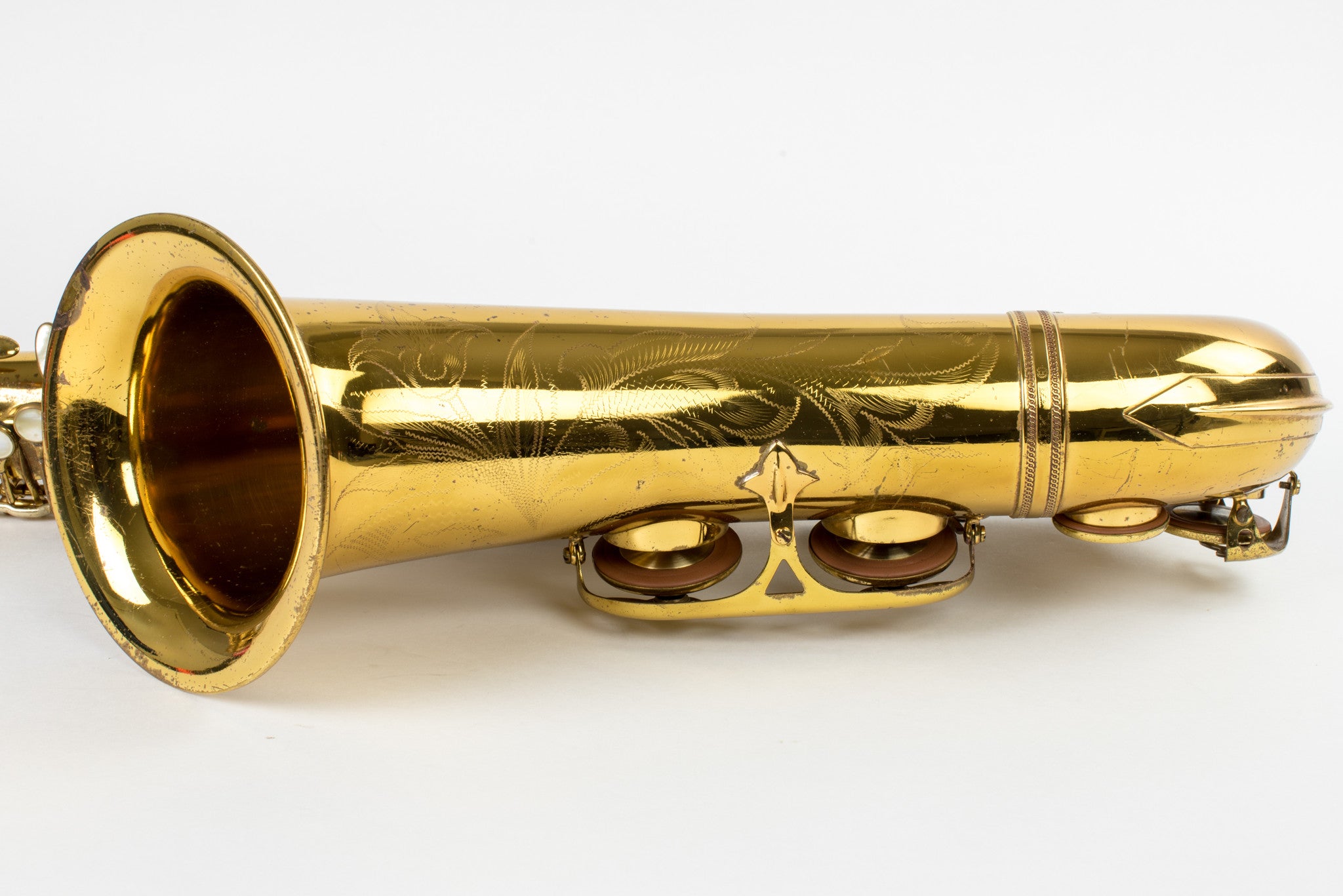 1961 96,xxx Selmer Mark VI Tenor Saxophone, Fresh Overhaul
1961 Selmer Mark VI tenor saxohone, s/n 96,xxx. Here's an amazing 1-owner horn that was produced right in the middle of the prime 5-digit s/n range. The neck is original and has never been pulled down, and the body looks straight and has no dents.

This horn just received a top of the line overhaul by Aaron Barnard. He is one of the very best in the business, and his work is evident in how this horn looks and plays. Aaron installed reusable TM resonators and used Pisoni Pro pads.  The finish is not original, but the engraving is still clear and crisp and the tone holes are perfect. This horn is a monster, and plays and sounds like a prime 5-digit tenor should.