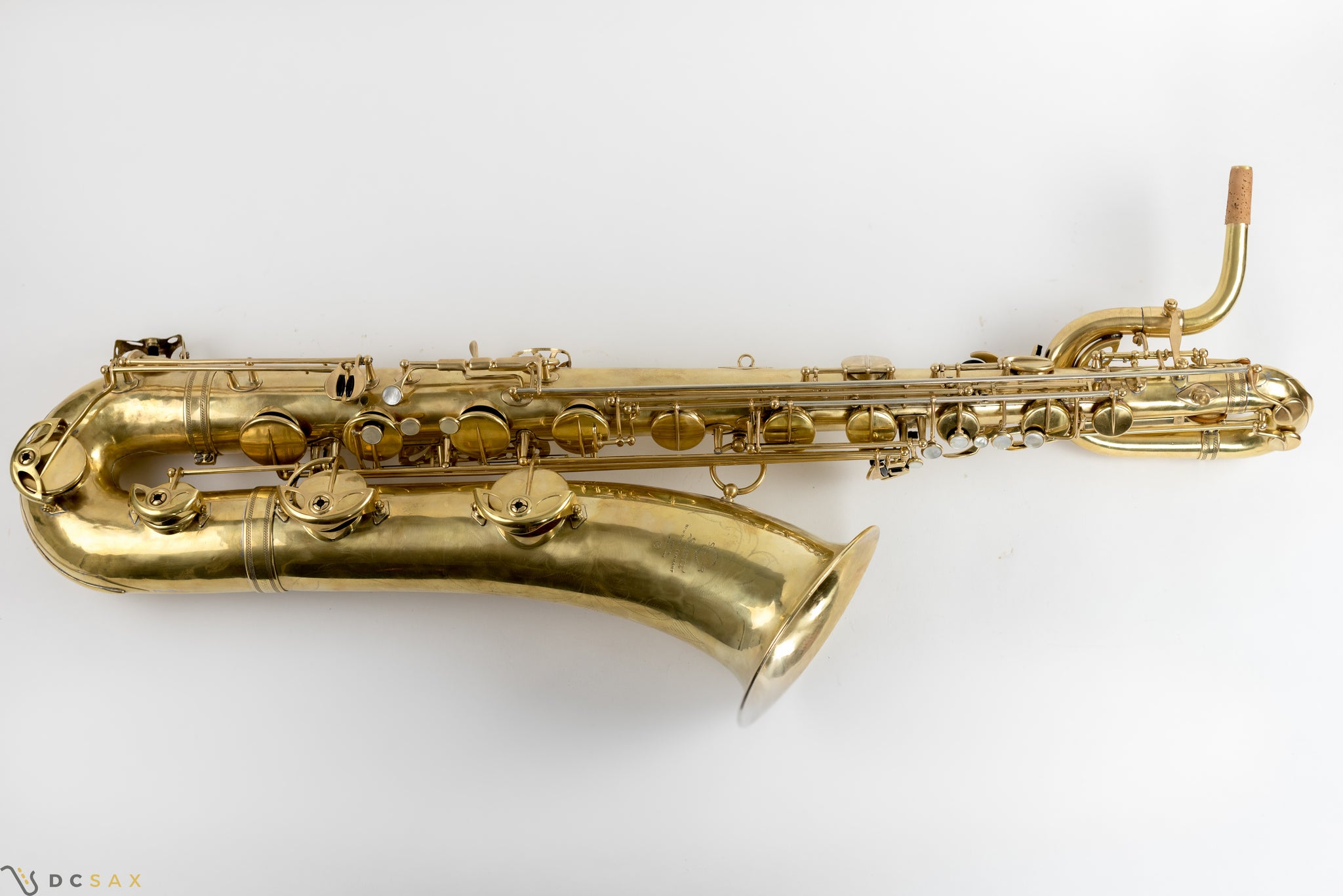 1964 117,xxx Selmer Mark VI Baritone Saxophone, Fresh Overhaul
1964 117,xxx Selmer Mark VI baritone saxophone, keyed to low Bb. Here's an early 1960's Mark VI bari sax that just received a full restoration and overhaul from my tech. The sax arrived with little lacquer left, which I'm guessing wasn't original. My tech then stripped the rest of the lacquer off. Since there's no lacquer on the sax, it will continue to oxidize and darken up over time, much like an unlacquered 82Z gradually changes. My tech did quite a bit dent and repair work, returning this beautiful horn to its original form. The bow had a significant dent that pushed in the bow guard, so he chose to add an additional bow guard on top of the original, thus strengthening it. Additionally, there's a small area just above the bow to bell brace that has been filled in with solder. There's also a very small patch on the upper curved joint, just below the top brace (near the E tone hole). 
The sax is all straight now and ready to make music again. The sax comes in the original Selmer case. The neck is original to the horn and has a matching serial number.
Sonically, these low Bb baris are quite fun to play and are quite a bit different in response compared to the low A. Many jazz players who can forego the low A choose this model because of the brighter, more assertive personality that they have. This is a great range for Mark VI baris.