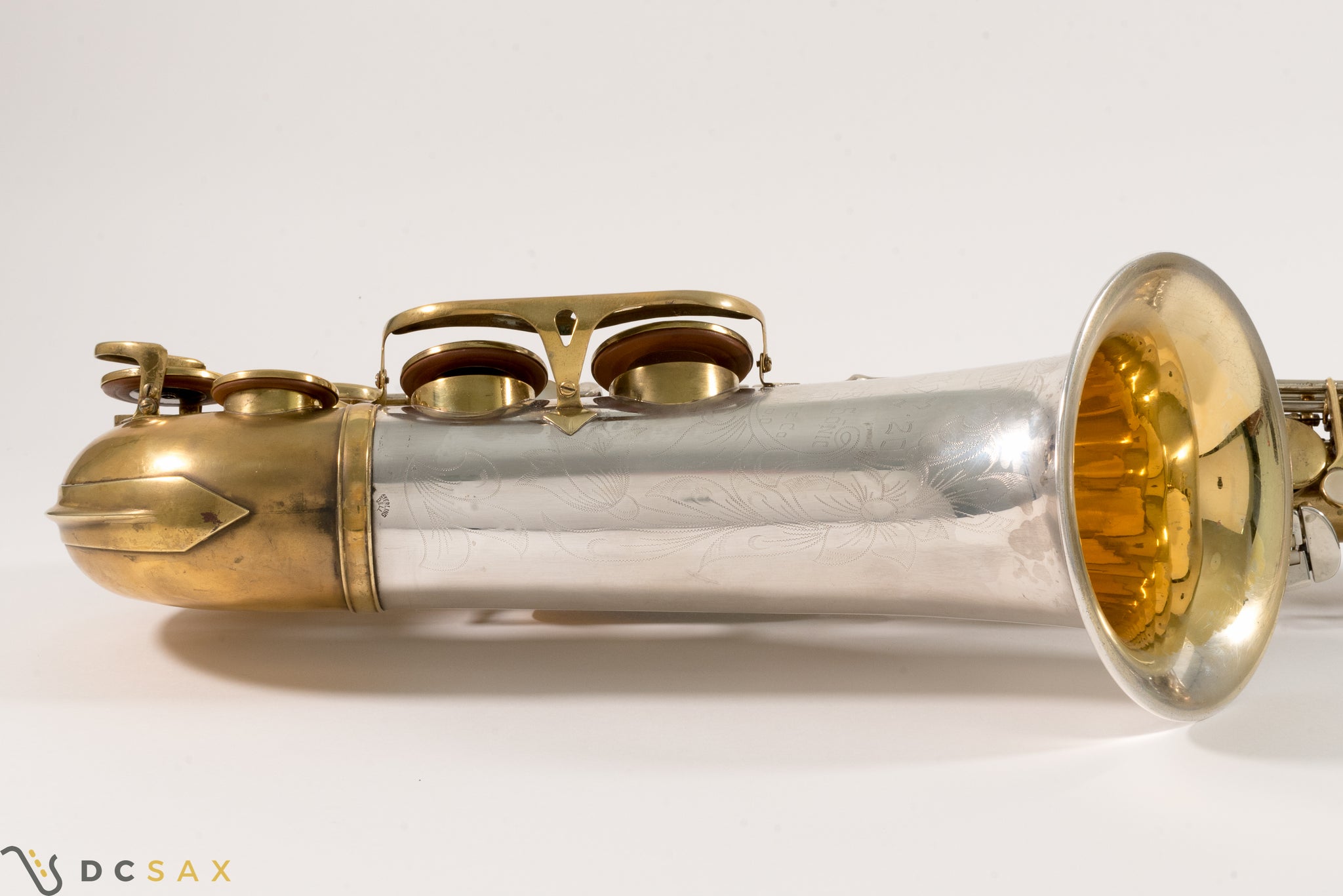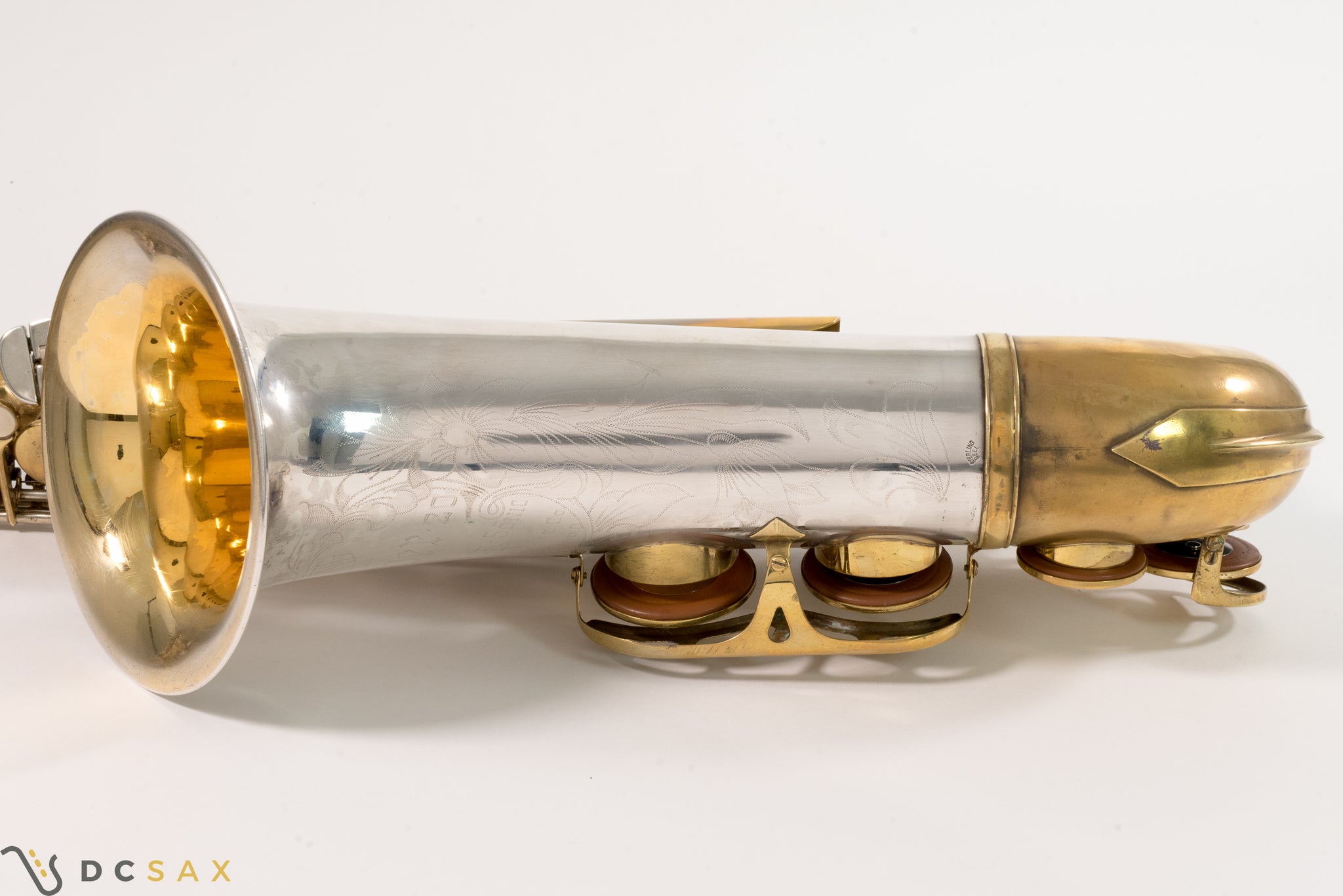 1964 King Super 20 Tenor Saxophone, Silversonic, Cleveland, Overhaul
402,xxx 1964 King Super 20 Silversonic tenor saxophone. Here is a fantastic Super 20 that just received a top of the line overhaul from one of the best techs in the US. It has all top of the line materials including Pisoni Pro pads and flat riveted resonators, which is how King Super 20's are typically set up. The Silversonic was an upgrade that features a solid silver bell and neck. I don't believe the horn has been relacquered, and the body presently is mostly bare brass. 
This saxophone has had an interesting history, and I've personally owned it for quite some time. It first arrived without a neck. Finding a suitable one took a long time and a bit of luck. Fortunately, I found a solid silver neck with serial number 287614. This is also a fantastic vintage of Super 20, from the first series of horns. However, it was configured as a double socket neck. We had our friends at SaxStuff in the UK fashion a single socket tenon, which replaced the original double socket. It fits perfectly, and looks like it's always been with the neck. Intonation seems spot on, and the new tenon really fits into the receiver quite well and produces a perfect seal. 
This is a wonderful example of a Super 20. It really can be pushed to the max, while maintaining its tonal balance. It's a superb instrument with an equally interesting past. The pads seal perfectly and getting down to low Bb is effortless. The sax comes in a new/never used Bam Cabine case with a panther finish. This is a top of the line case that is quite difficult to source given its popularity.