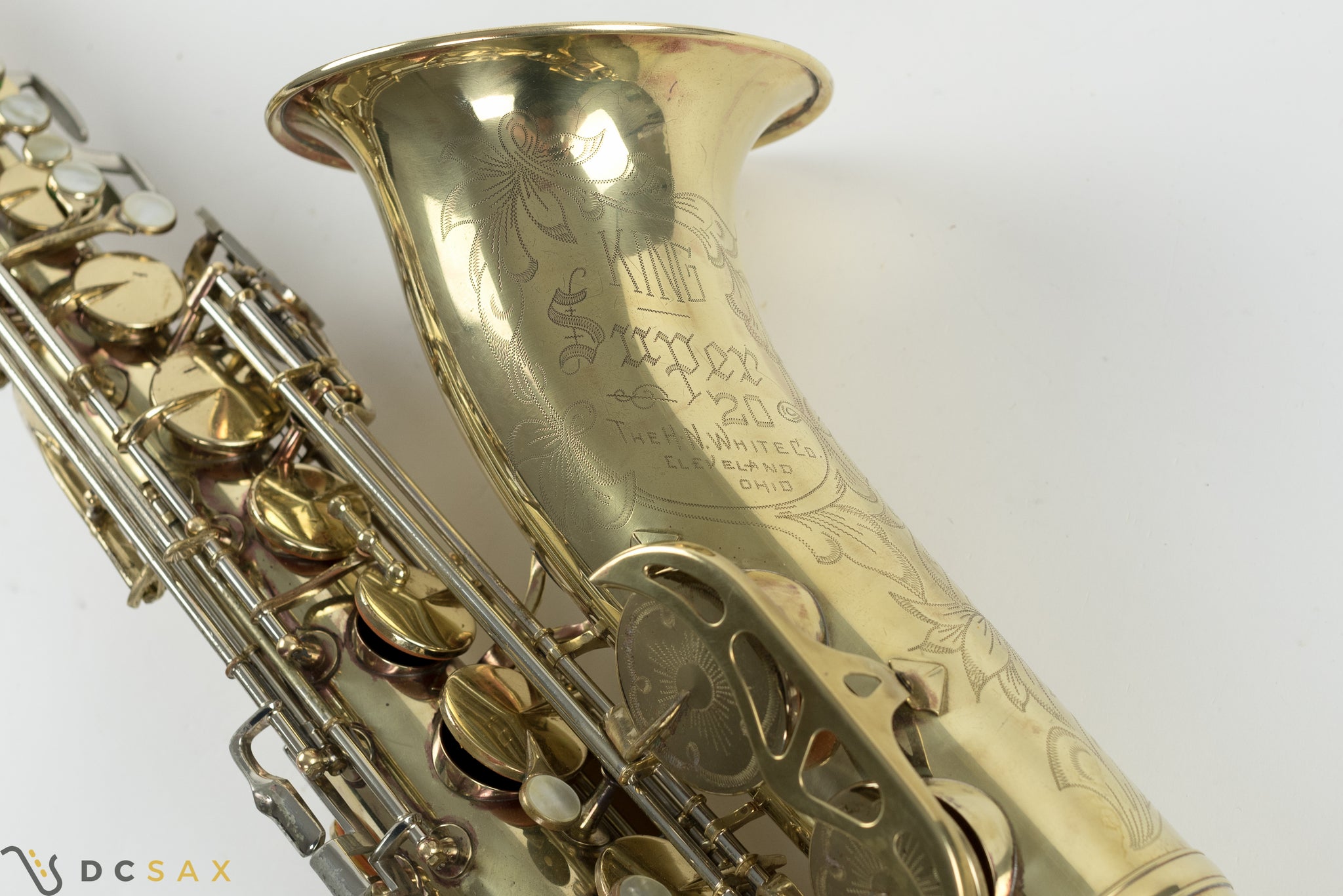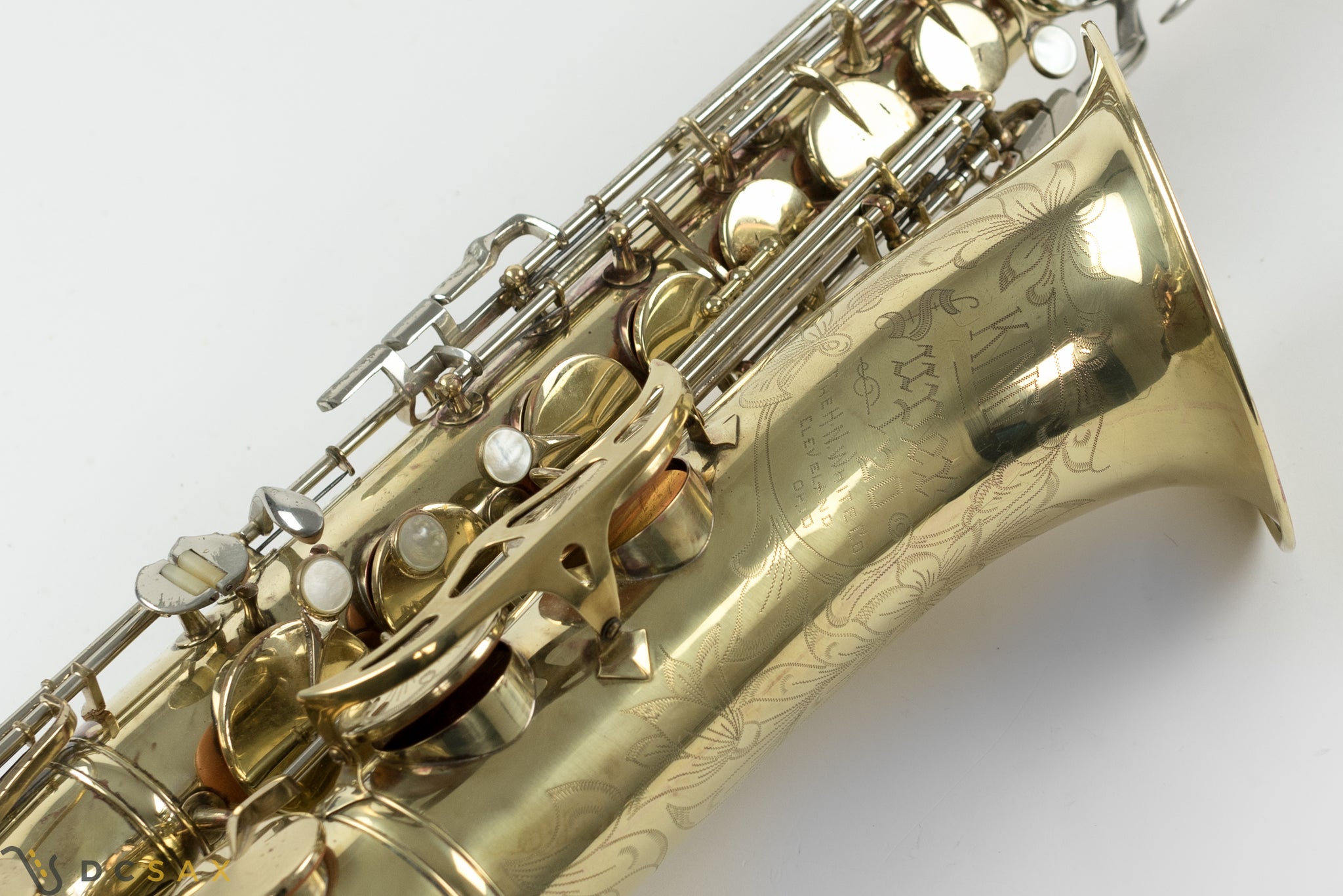 1965 King Super 20 Tenor Saxophone, Original Lacquer, Cleveland Era
1965 King Super 20 tenor saxophone, s/n 415484. The horn's previous owner performed an overhaul just prior to sale, so the pads, corks and felts are all in new condition. My repairman just serviced the sax, so the horn feels locked in and ready to go. Most of the lacquer is missing, but what's left is original. The sax has an enormous sound especially in the lower register, and it's a very fun horn to play. The saxophone has never been relacquered. The neck is original to the horn and is made from sterling silver. The sax comes in its original case. 
This is an awesome sounding Super 20. Late Cleveland-era horns like this one are configured with a single socket neck. They tend to have some extra power compared to the earlier double socket neck version. This horn has an enormous dark sound that is unmistakably vintage American. The sax comes in the original case which is in great condition.
Here is a video of another 1965 King Super 20 tenor that came through the shop, which will give you a great idea of what this vintage is all about.