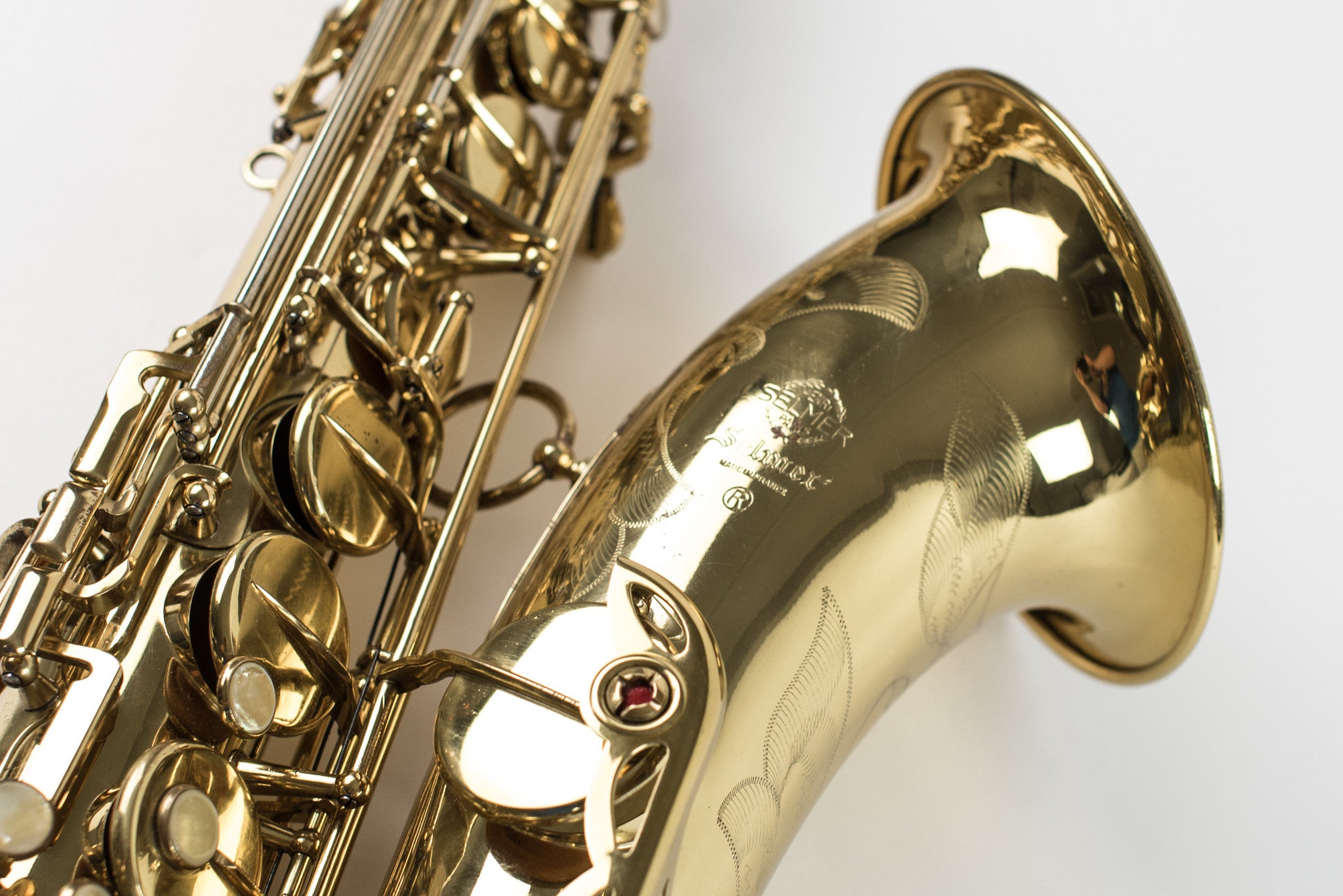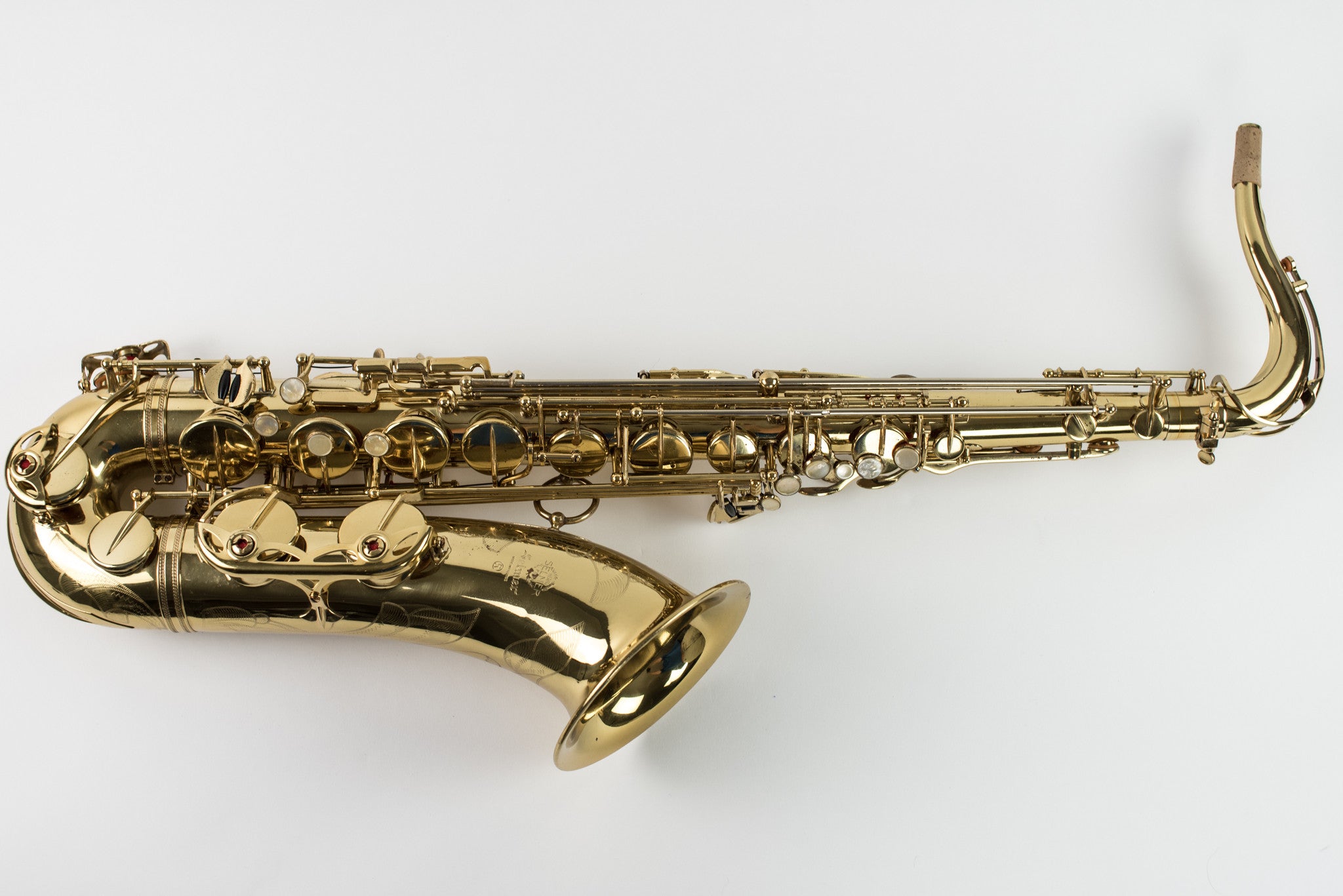 1966 135,xxx Selmer Mark VI Tenor Saxophone, High F#
1966 135,xxx Selmer Mark VI tenor saxophone. This is a very nice playing Mark VI. Very full from top to bottom. It has a very nice focus and direction to the sound. Getting around in all registers is easy. It just came back from my tech who regulated the pads. Everything is sealing perfectly now, and this sax is ready to play!
The lacquer is over 95% intact, but not original. However, the engraving is as deep, clear and clean as I've ever seen on a non-original finish. The prep work was done by someone with a light touch!  The pads look almost new and they have plastic resonators, which is what Selmer used in 1966 on their horns.