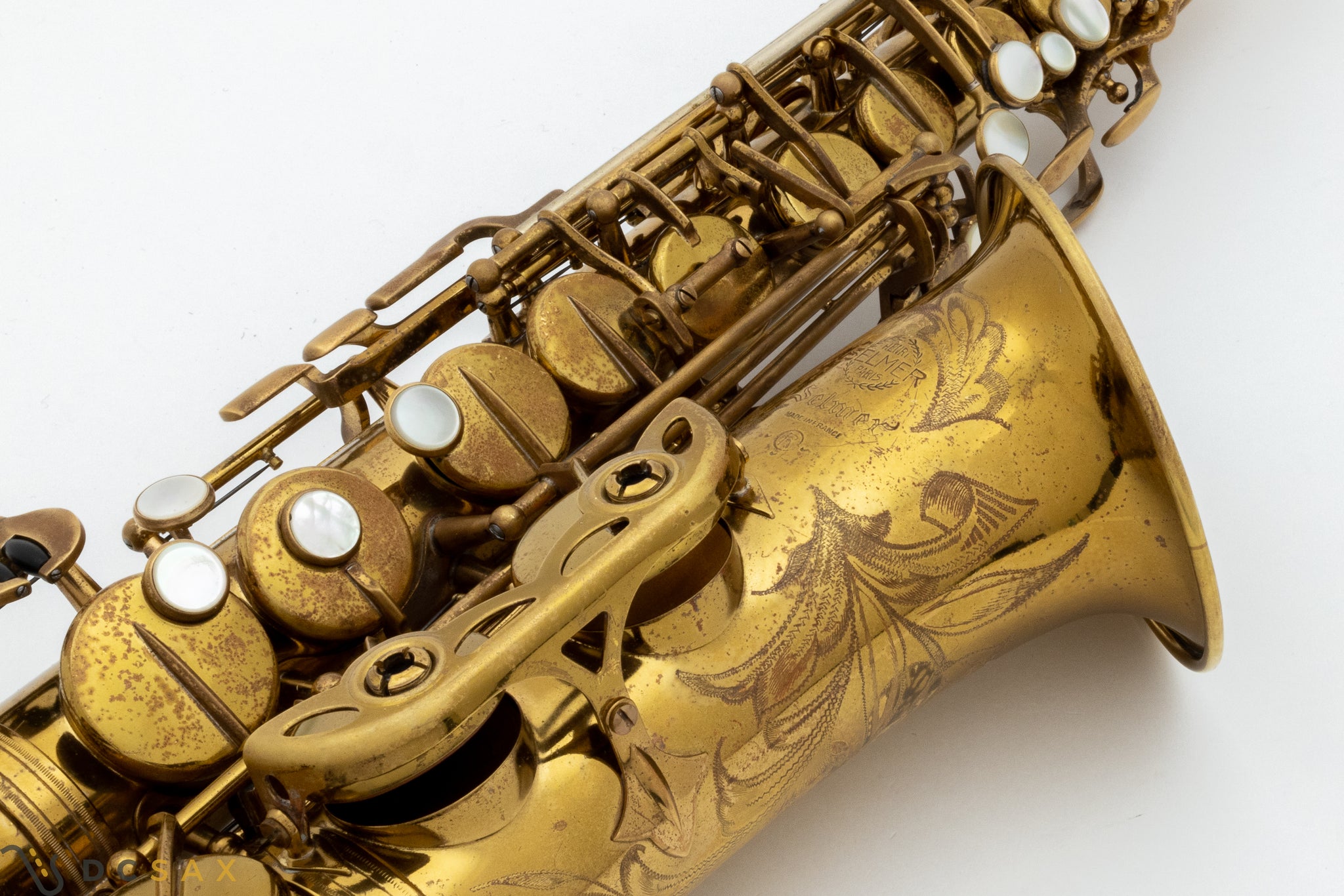 1966 140,xxx Selmer Mark VI Alto Saxophone, Original Lacquer, Fresh Overhaul, SANBORN S/N, Video
1966 Selmer Mark VI alto saxophone, s/n 140437. This sax has its original coat of lacquer and approximately 93% remains. This sax was just overhauled by Shelly Tanabe, who did incredible work bringing this horn into top playing condition. The sax is equipped with Pisoni Pro pads and plastic resonators, similar to what this horn originally had.
Shelly's repair work is incredible and I think this horn has likely never played better than it does today. The action feels nimble and precise, and the evenness of response is second to none. Altissimo comes out naturally and easily. This sax has a ton of power when pushed, and the tone remains full without spreading. However, it's just as easy to whisper a ballad into this horn. This serial number range has a great reputation and it's because of horns like this. 

Mark VI altos from this vintage are considered by many to be the very best alto saxophones that Selmer ever produced. Greats including David Sanborn and Kenny Garrett play and collect altos from this vintage. Selmer experimented with various bow lengths and ultimately went to the medium bow shortly before this one was produced. The medium bow has the best combination of great intonation and excellent tone. For me, the late 13x,xxx and 14x,xxx altos have some extra power, focus and depth to their sound.