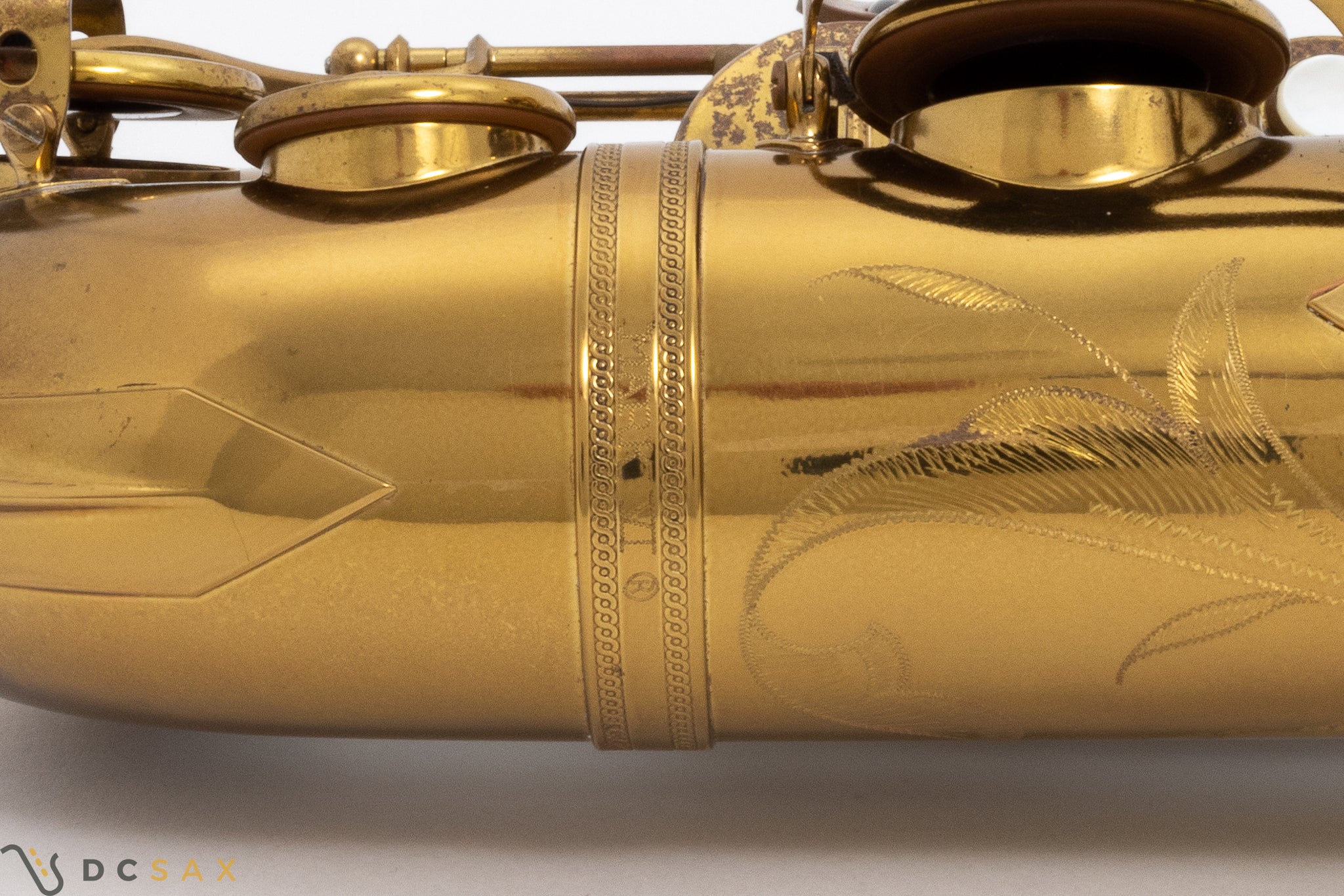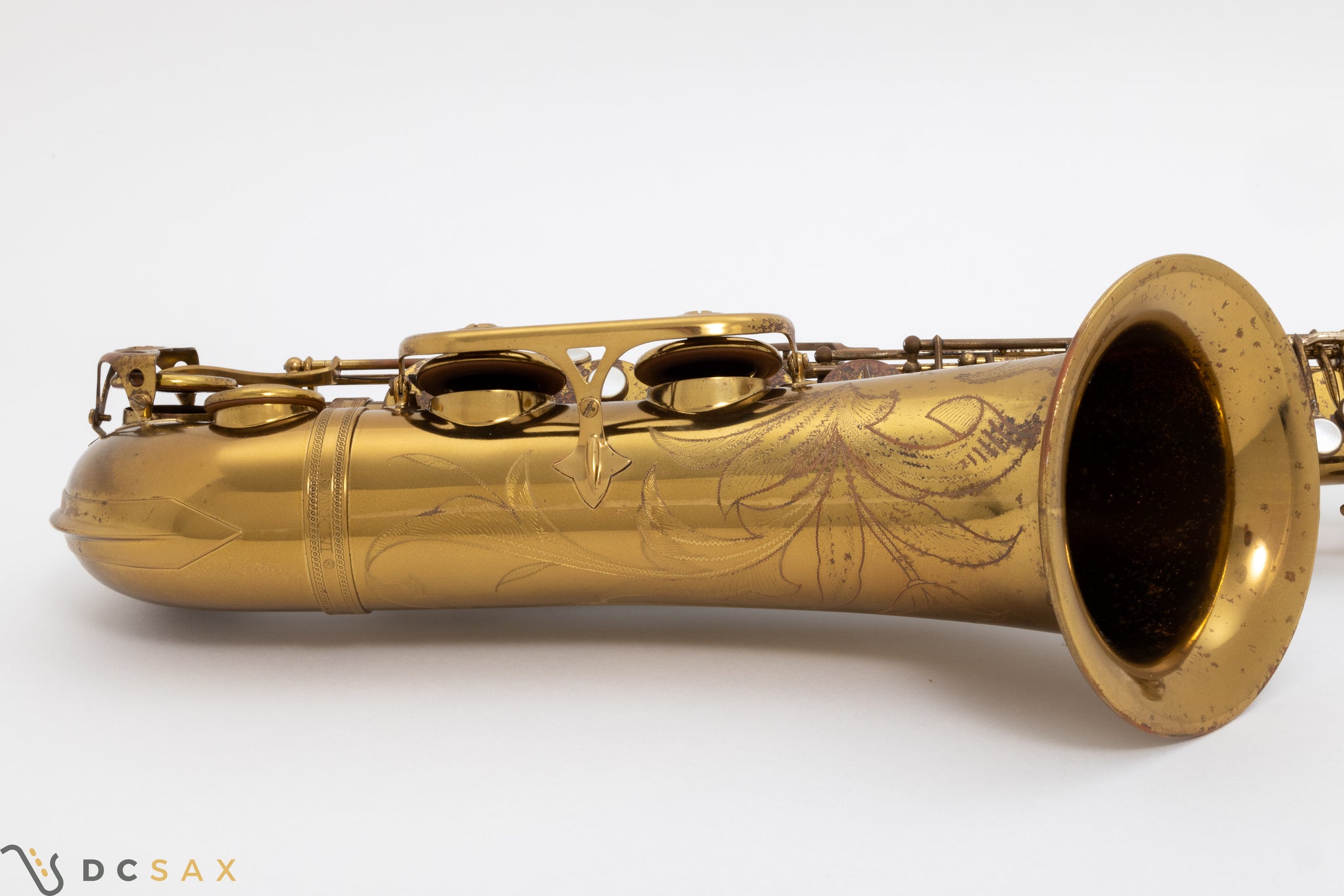 1966 140,xxx Selmer Mark VI Tenor Saxophone, 97% Original Lacquer, Fresh Overhaul, Video
1966 140,xxx Selmer Mark VI tenor saxophone with approximately 97% original lacquer. This sax has a rare vertical Mark VI stamp located near the palm keys. Both tenors and altos from this vintage have a reputation as being tremendous players, and this horn truly backs up that reputation. 
The sax was just overhauled by Shelly Tanabe prior to sale. Her overhaul work is second to none, and the horn plays effortlessly in all registers. The response is incredibly even from top to bottom. The neck is original and has never been bent down. The bell flare also looks perfect. The sax comes in a ProTec case.