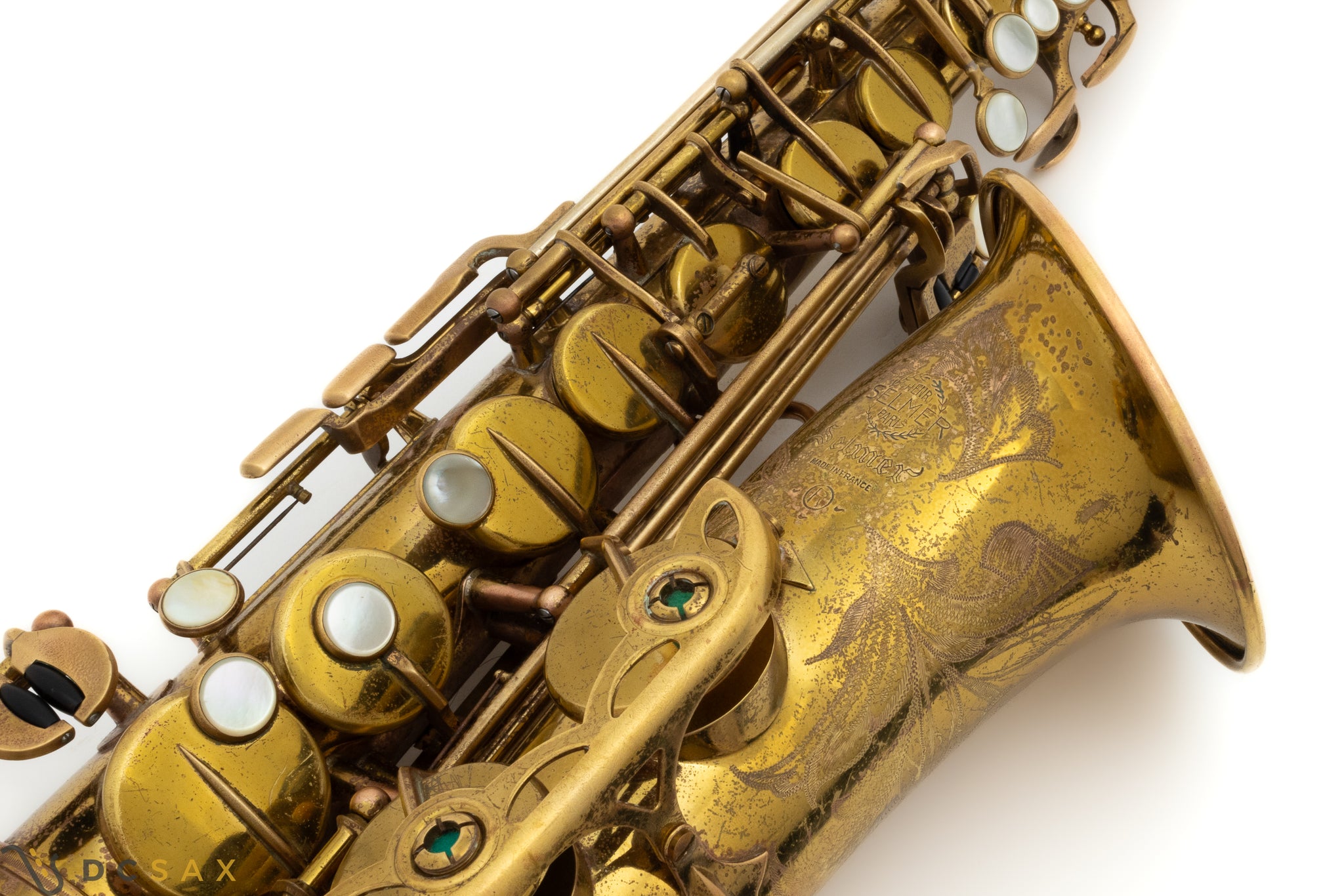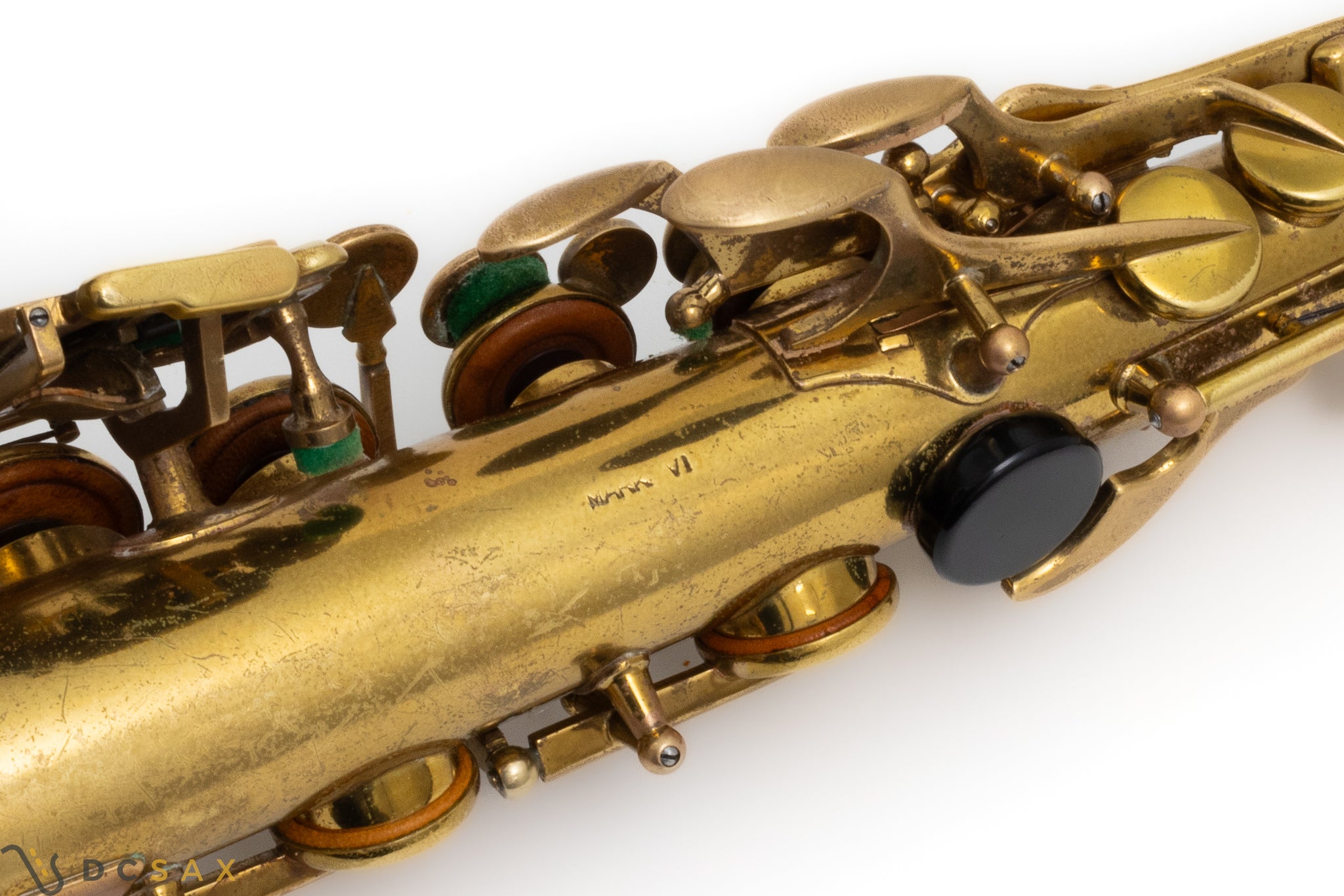 1967 143,xxx Selmer Mark VI Alto Saxophone, Video Demo
1967 Selmer Mark VI alto saxophone, s/n 143607. This sax has its original coat of lacquer and approximately 90% remains. My tech just serviced the sax, resetting the pads so they seal well. The horn is playing great from top to bottom on mostly older pads.
Mark VI altos from this vintage are considered by many to be the very best alto saxophones that Selmer ever produced. Greats including David Sanborn and Kenny Garrett play and collect altos from this vintage. Selmer experimented with various bow lengths and ultimately went to the medium bow shortly before this one was produced. The medium bow has the best combination of great intonation and excellent tone. For me, the late 13x,xxx and 14x,xxx altos have some extra power, focus and depth to their sound. This saxophone also has a rare vertical Mark VI stamp located near the palm keys, only found on Mark VI's of this vintage.