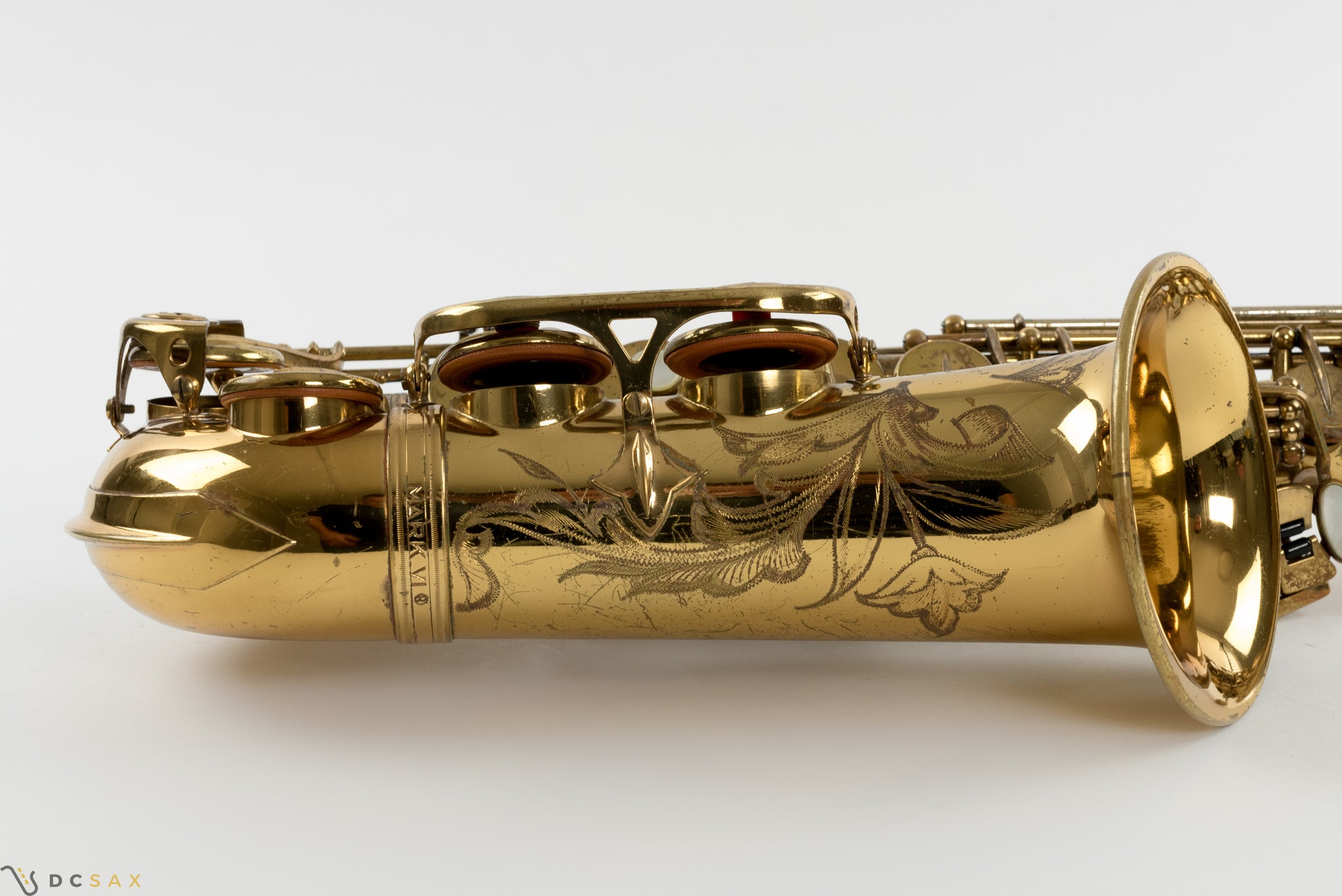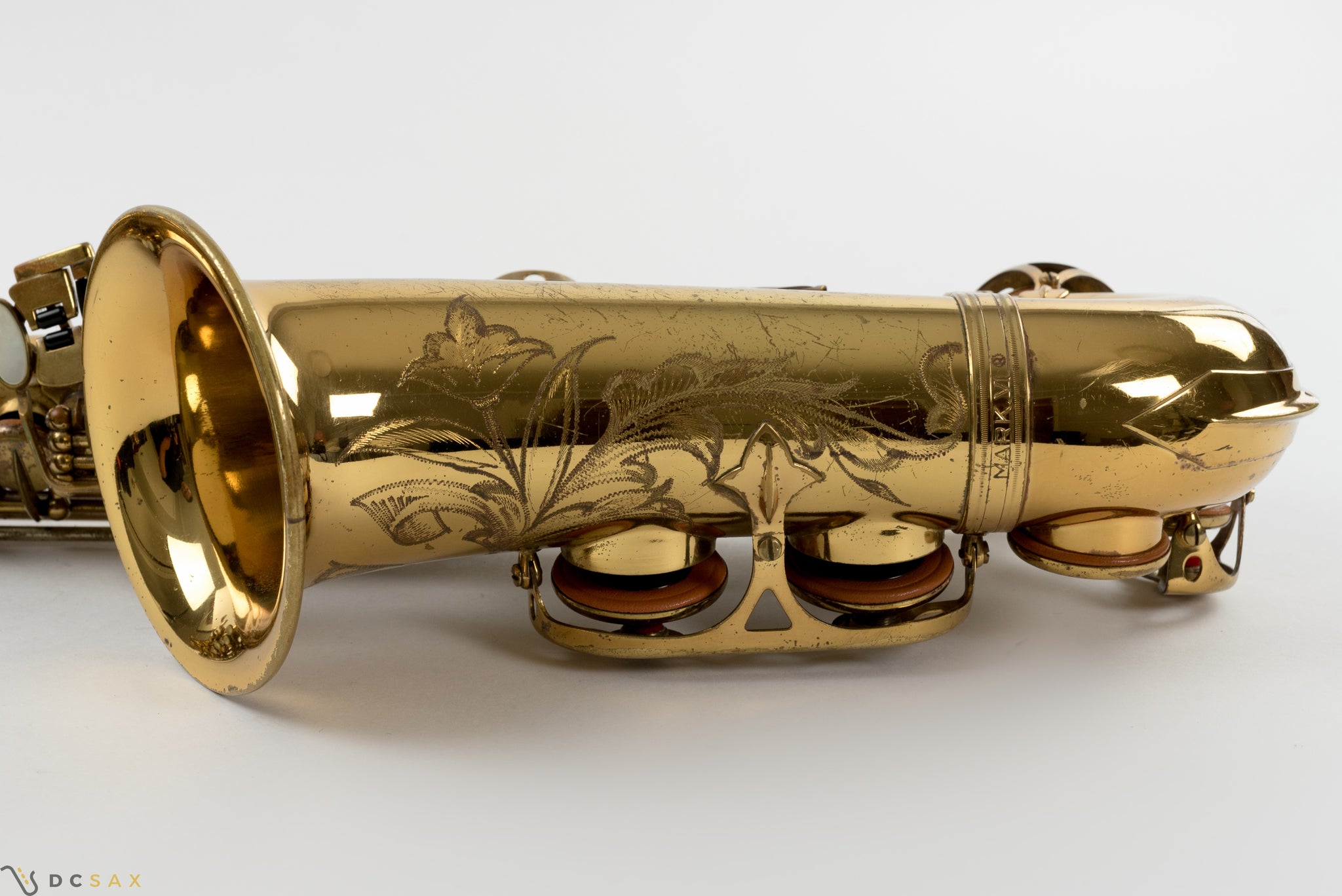 1967 151,xxx Selmer Mark VI Alto Saxophone, 95% Original Lacquer
1967 151,xxx Selmer Mark VI alto saxophone. Here is a one-owner horn that was formerly owned by a saxophonist in The United States Marine Band "President's Own". The horn has been kept in great condition over the years and still has about 95% of its original lacquer intact. The pads are sealing very well currently and still have some good life left in them.
1967 Mark VI altos are widely considered to be the finest altos Selmer ever produced. Selmer experimented with various bow lengths and ultimately went to the medium length bow, introduced right before this horn. Horns from this range tend to have extra power, depth and focus to their sound. This one has an uncommonly even tone throughout the range of the horn. The action feels very smooth and even and the entire range pops out with ease.
This sax has a high F#, which is a great feature for a vintage Mark VI. Many alto players consider this a must have, and horns like this just don't come up too often with the high F#. The sax comes in its original case which is in excellent condition, as it has always been kept in the leather Selmer case cover.