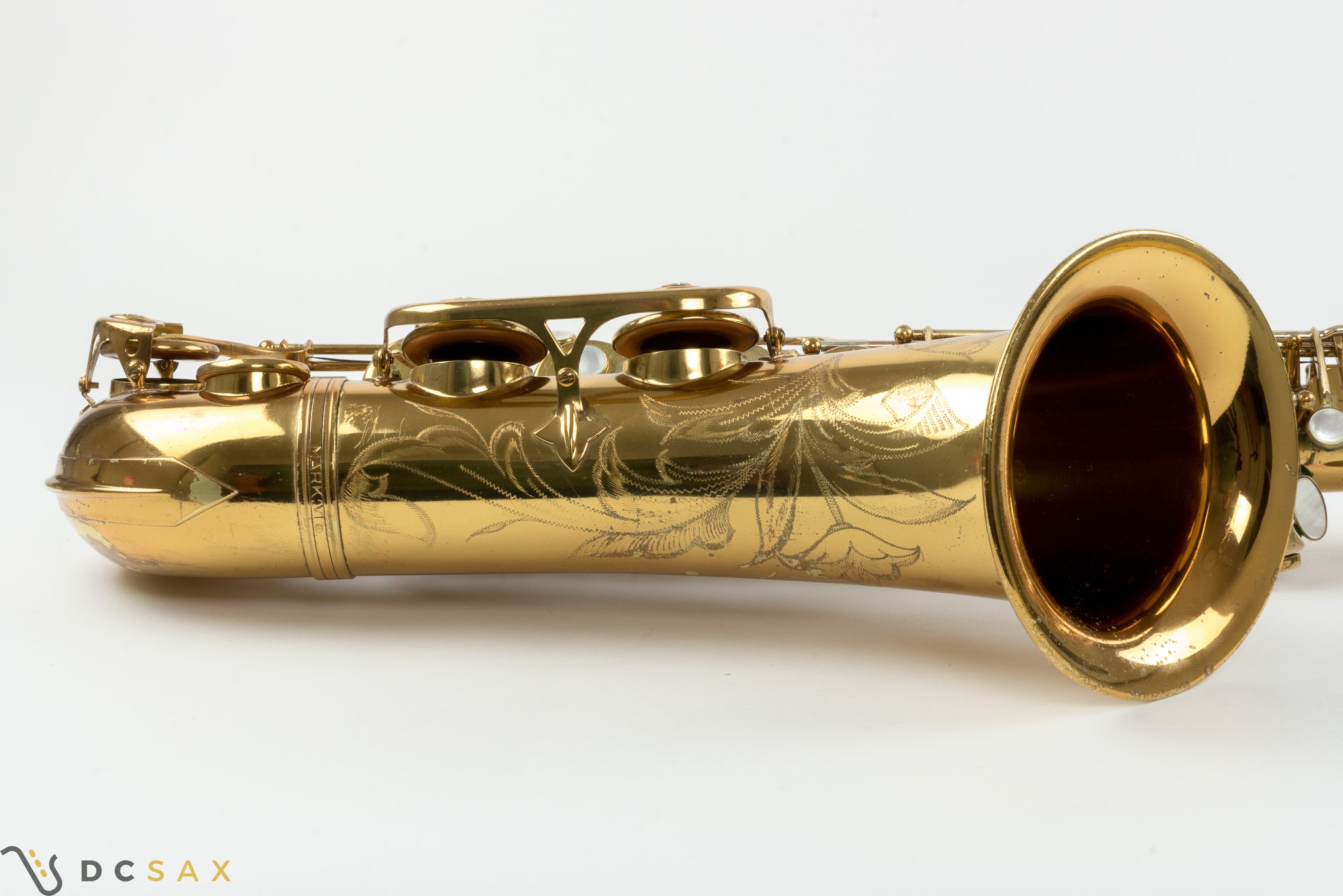 1968 157,xxx Selmer Mark VI Tenor Saxophone, 96% Original Lacquer
1968 157,xxx Selmer Mark VI tenor saxophone with approximately 96% original lacquer. This one-owner Mark VI is from a great vintage. Mark VI's in the 150's tend to have a great combination of power and finesse. There's a ton of core and resonance in this sax. It is slightly on the dark side, but has a complex voice. 
The sax arrived with a newer set of pads, which show almost no use. My tech regulated the horn, and the pads are sealing very well. This sax practically plays itself. Physically, the horn is in good shape. There are no resoldered areas. A ding was taken out of the bow, which was repaired well. The neck is original to the horn and has never been pulled down. The sax comes in its original case which is in good condition.