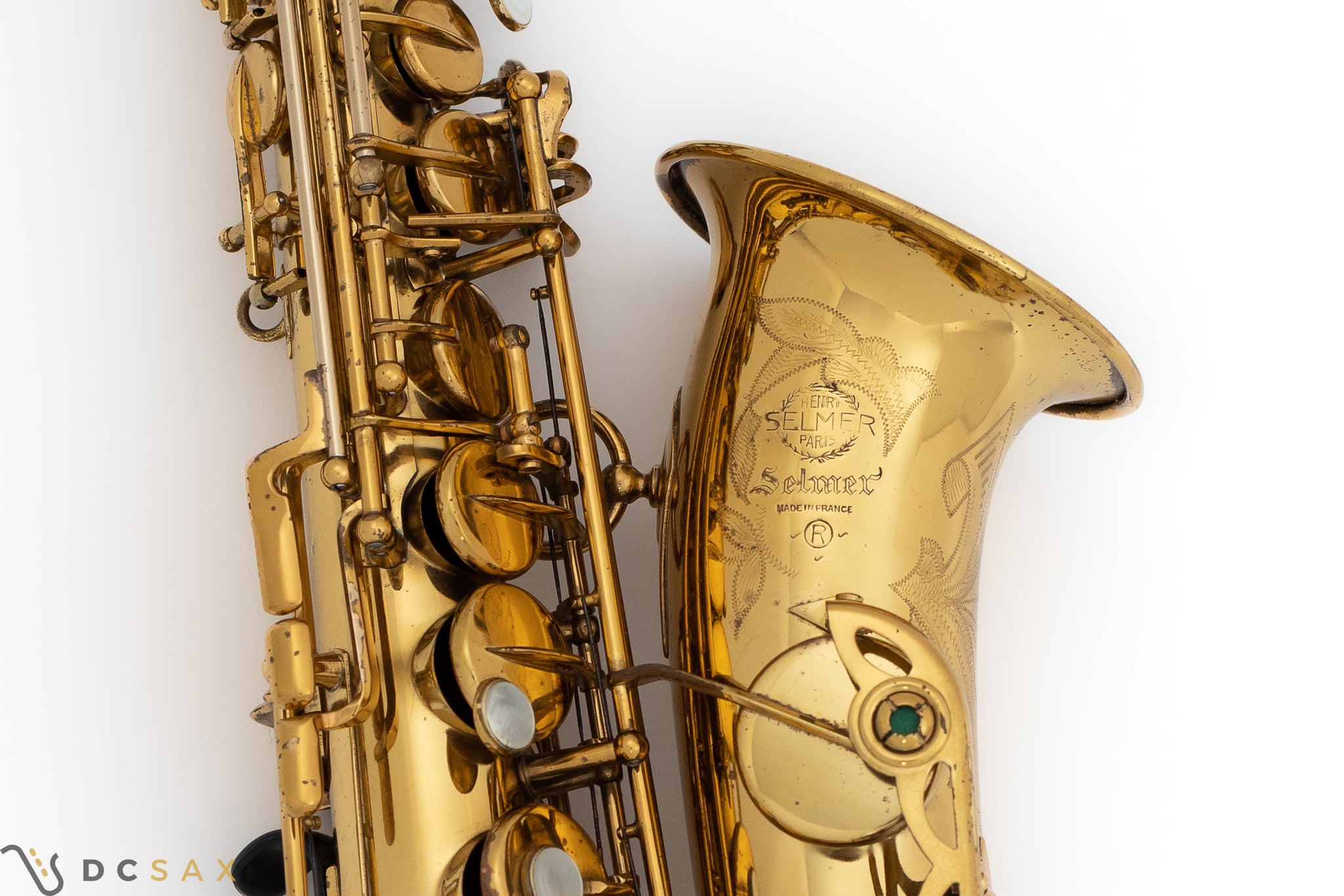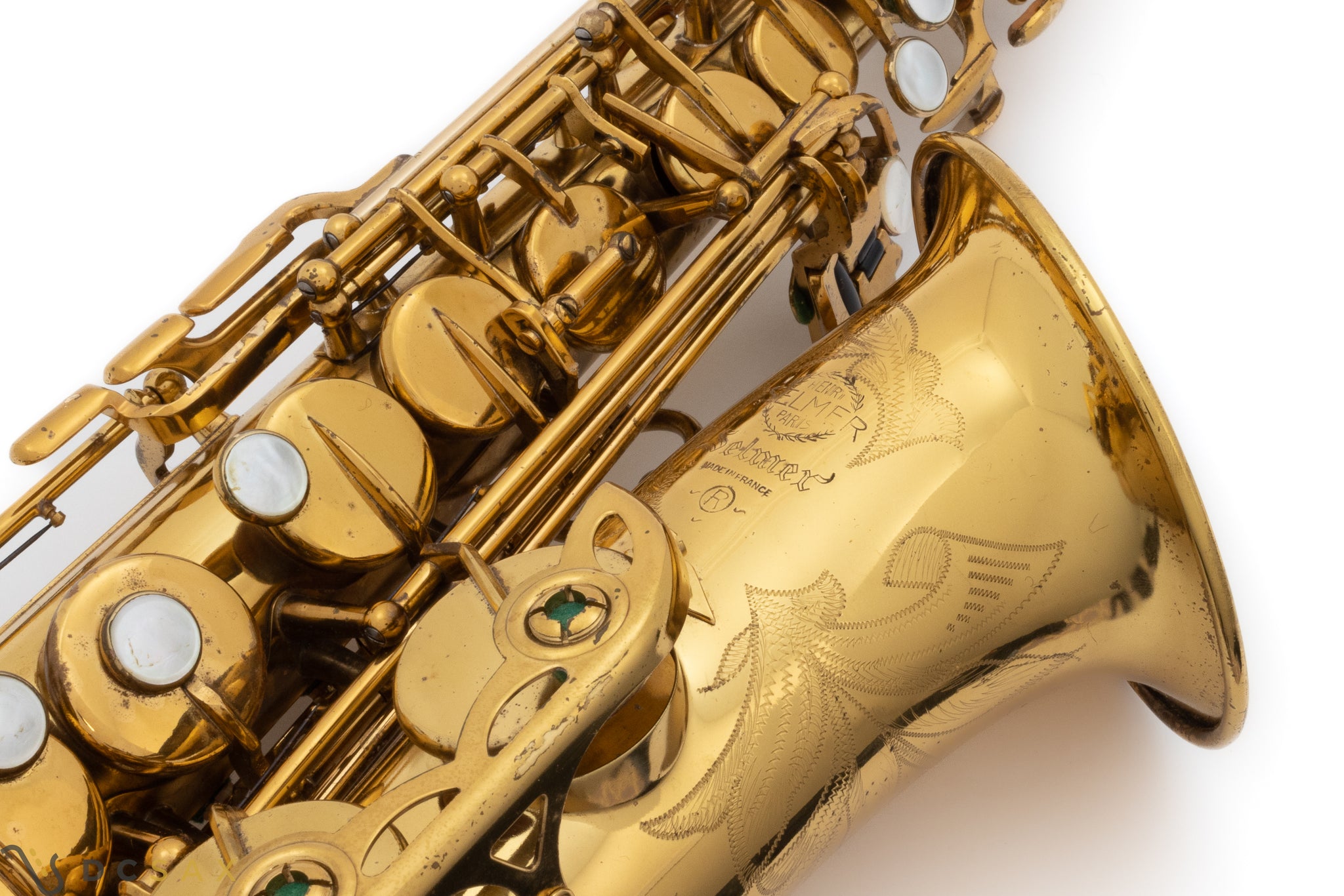 1968 160,xxx Selmer Mark VI Alto Saxophone, 98% Original Lacquer, Just Serviced, Video
1968 Selmer Mark VI alto saxophone, s/n 160357. Here is a one-owner Mark VI from a great alto vintage. Selmer experimented with bow lengths during the Mark VI run. Shortly before this one was made, Selmer settled on a medium bow length that provided the best combination of excellent intonation and responsiveness. Many players seek out these early medium bows, which tend to perform very well. This one is in great shape. The lacquer is almost 100% present. The neck is original to the horn and has never been pulled down. 
My repairman just serviced this sax prior to sale. He replaced the neck cork, three pads and four key corks. The rest of the pads are mostly original, but the horn is sealing very well and can play easily in all registers. This is a tremendous Mark VI, and one of my favorite altos that I've had in for quite some time. The horn offers tremendous projection but there's also a resonance and solidity to the sound that I find incredibly appealing. What a great horn!