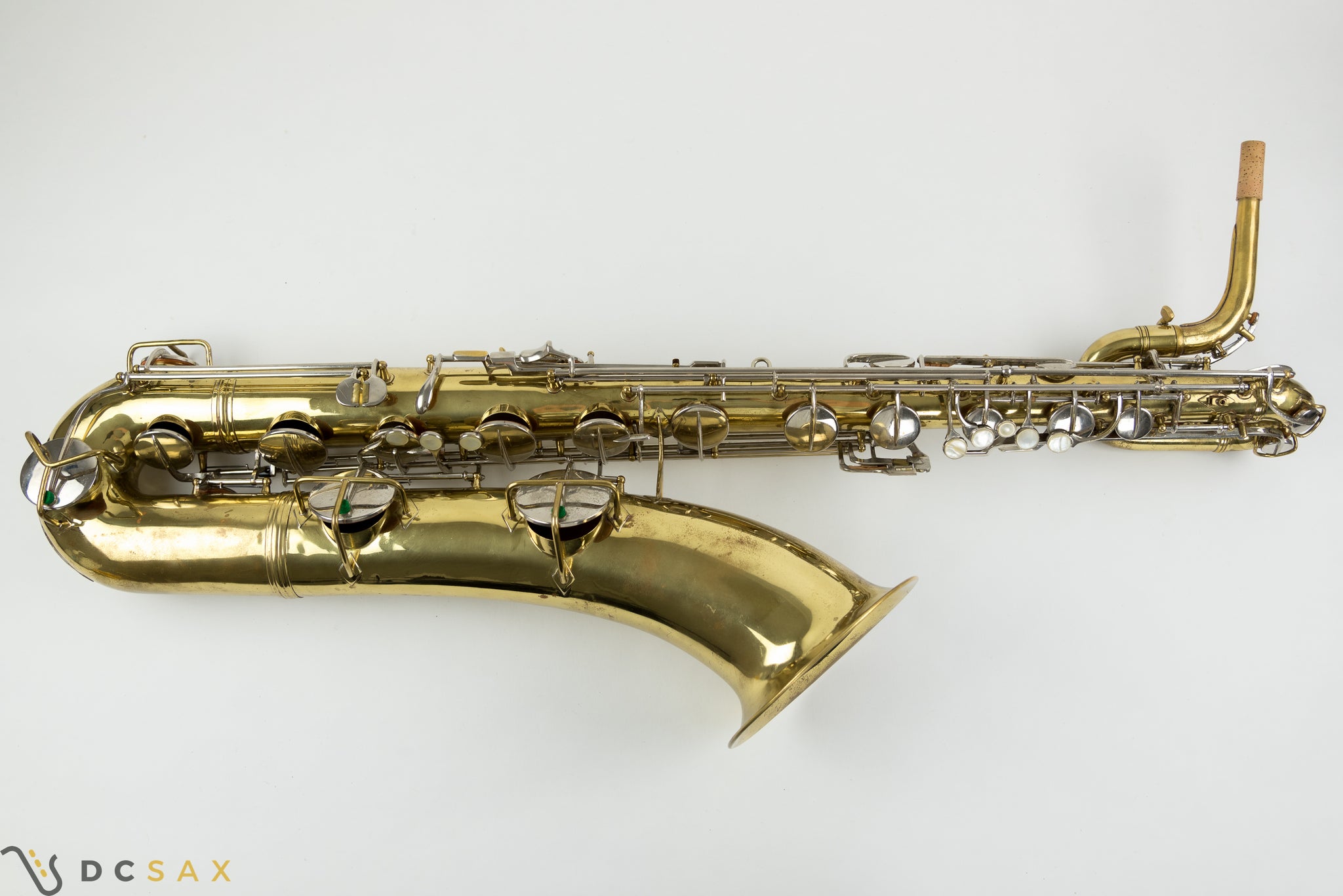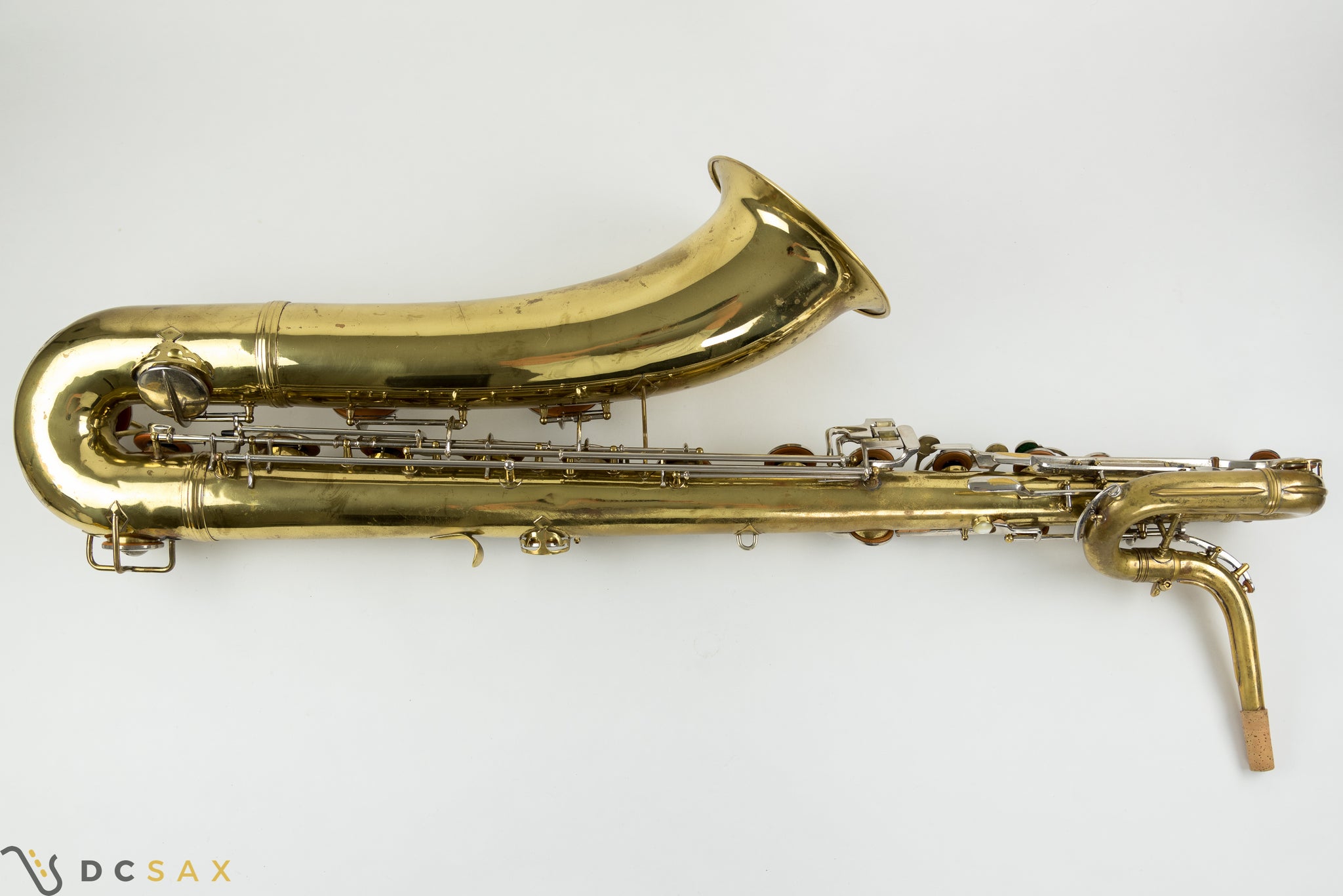 1968 Conn 12M Baritone Saxophone, Last Elkhart Vintage
1968 Conn 12M. The full serial number is L75318. It's one of the final 12M saxophones produced in Elkhart by the legendary Conn craftsman before Conn was sold and manufacturing moved to Arizona. This horn was previously owned by a local professional saxophonist who kept the horn in great playing condition. My tech just performed a full service on the instrument, replacing a handful of pads and sealing the rest. 
This horn has a typical 12M feel and sound. The tone color is off the charts, and it's an incredibly expressive sounding horn. There's just something special about a good vintage low Bb baritone saxophone. It just sings with such little effort compared to a low A honker. There's a reason why so many greats played on a Conn 12M.