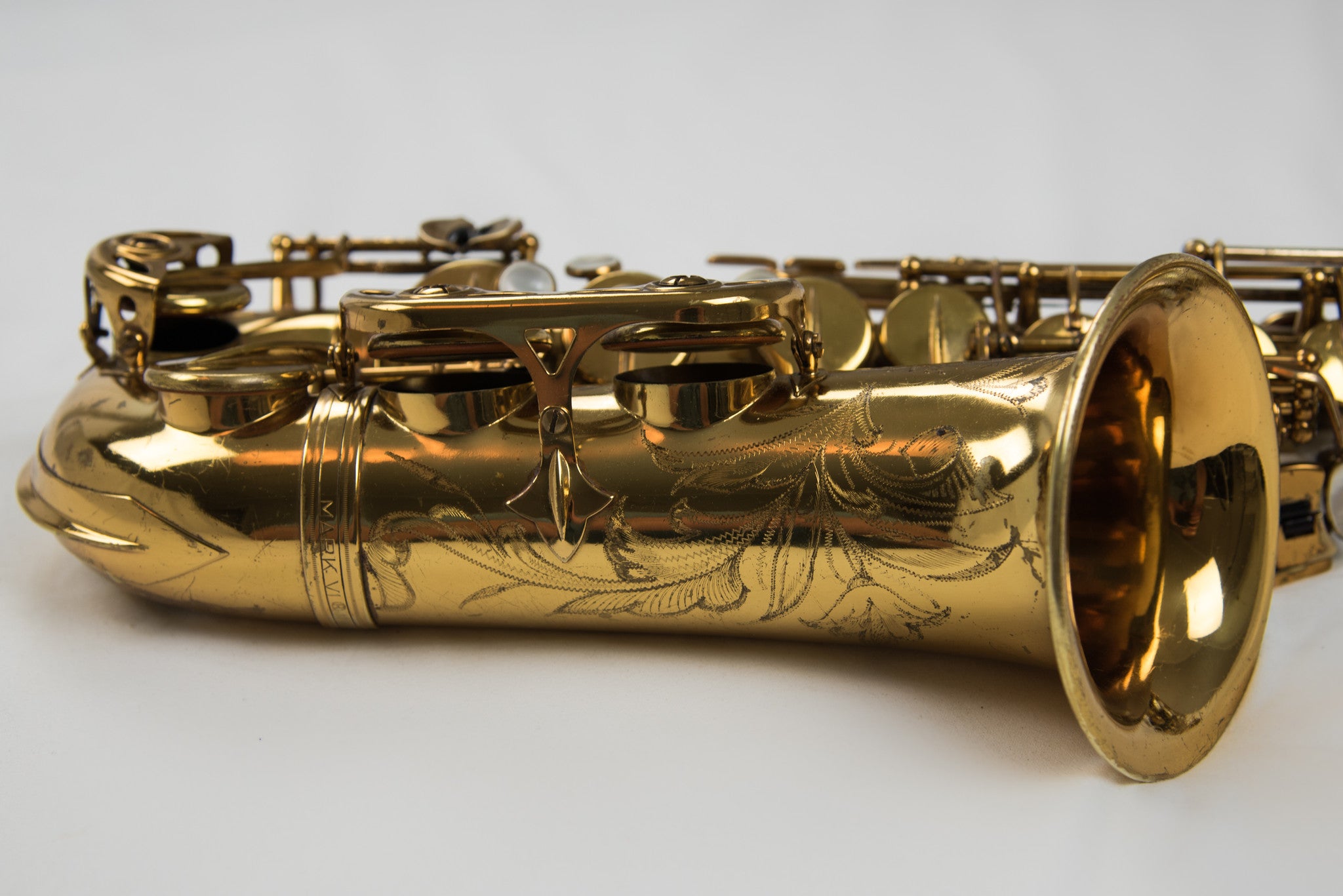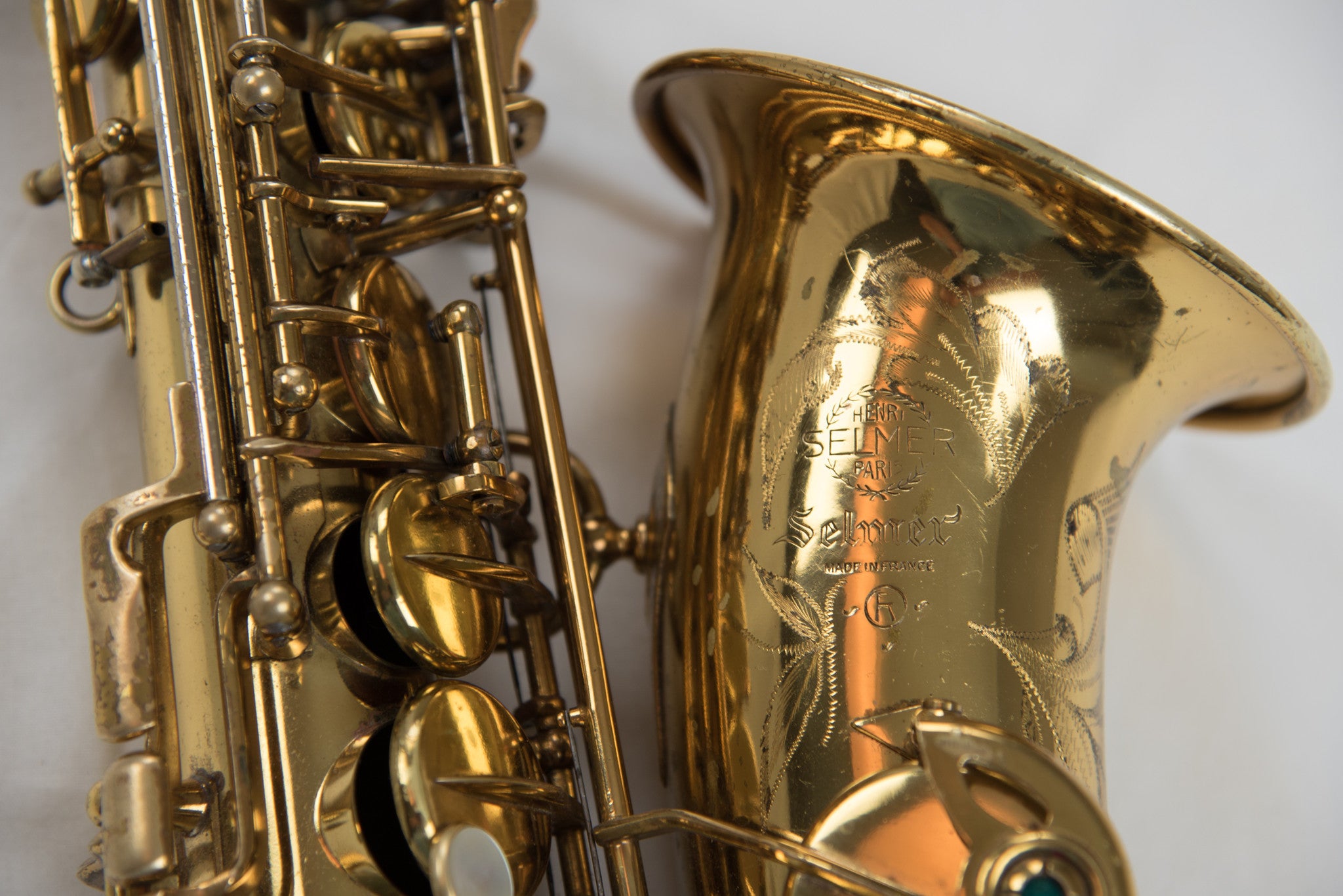 1968 Selmer Mark VI Alto Saxophone Original Lacquer 160,xxx
1968 Selmer Mark VI alto saxophone, s/n 160,xxx. The sax has around 95% of its original lacquer. The serial number puts it in the most desired 1967-1968 Mark VI alto range. This is just after Selmer introduced the medium bow, giving it great intonation, incredible response and tone. 
The sax was overhauled a few years ago by Ken Beason and then recently serviced (June 2015) by DC's best repairman.  Ken is a world class tech and did top notch work to this horn.  He installed his famous Beasonators, which are flat, rivetless metal resonators that are sized to maximize their surface area. He also did expert repair work on the neck, removing a mic pickup. His work removing and patching the neck is among the best I've ever seen, as the repair area is miniscule and perfectly flat.  Overall, the neck is in great condition, never having been pulled down before.  Otherwise, the only other things worth mentioning are  the low Eb key guard bottom foot, which appears to have been reattached at some point, and an area of lacquer just above the serial number that looks like it may have had a name or number removed.  
I really like how this horn plays.  It is one of the easier Mark VI altos to play, as everything seems effortless. The low Bb speaks clearly down to pp, and the metal resonators give it some extra sizzle and projection. Mechanically, everything is great, so this horn should give you years of maintenance free playing.