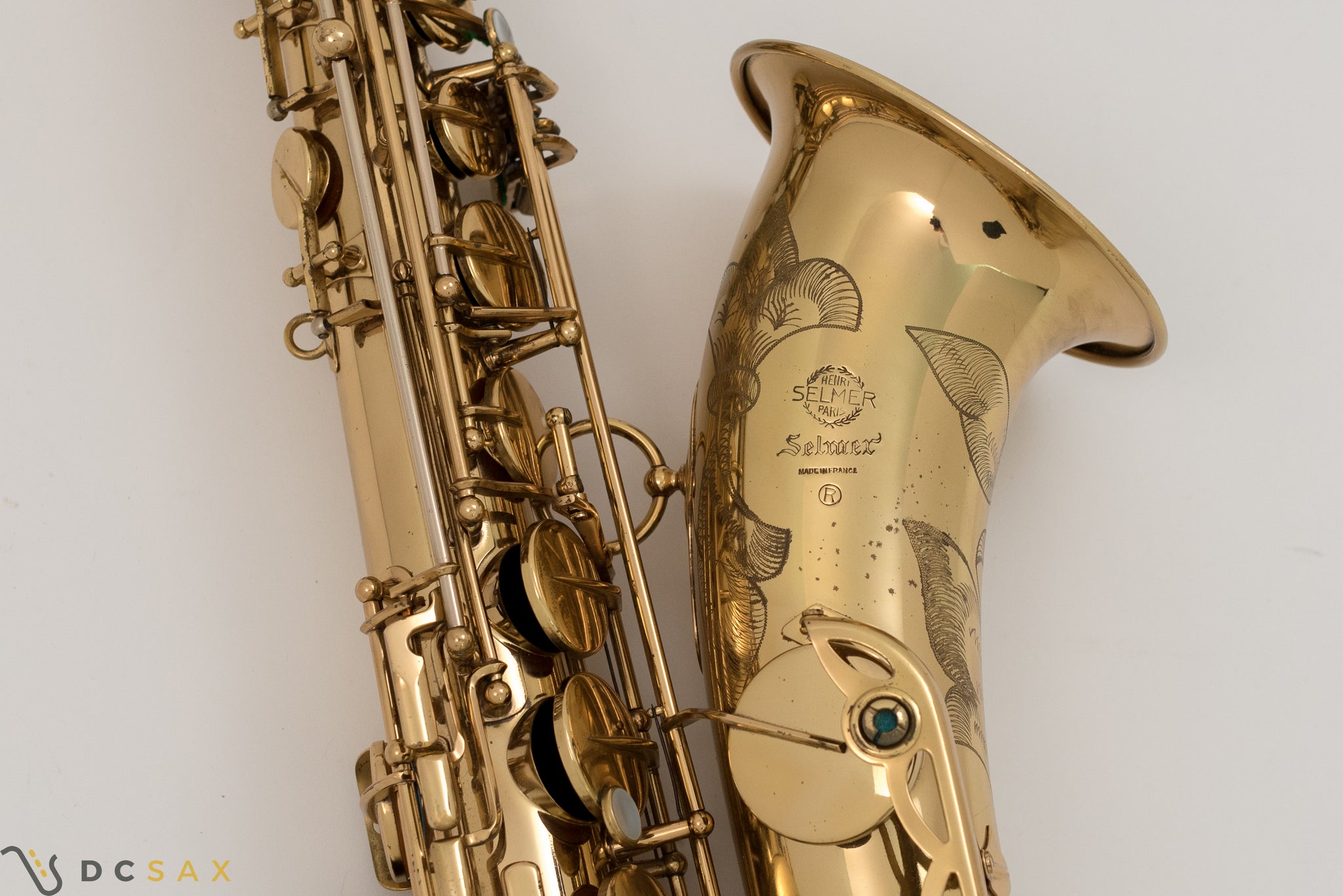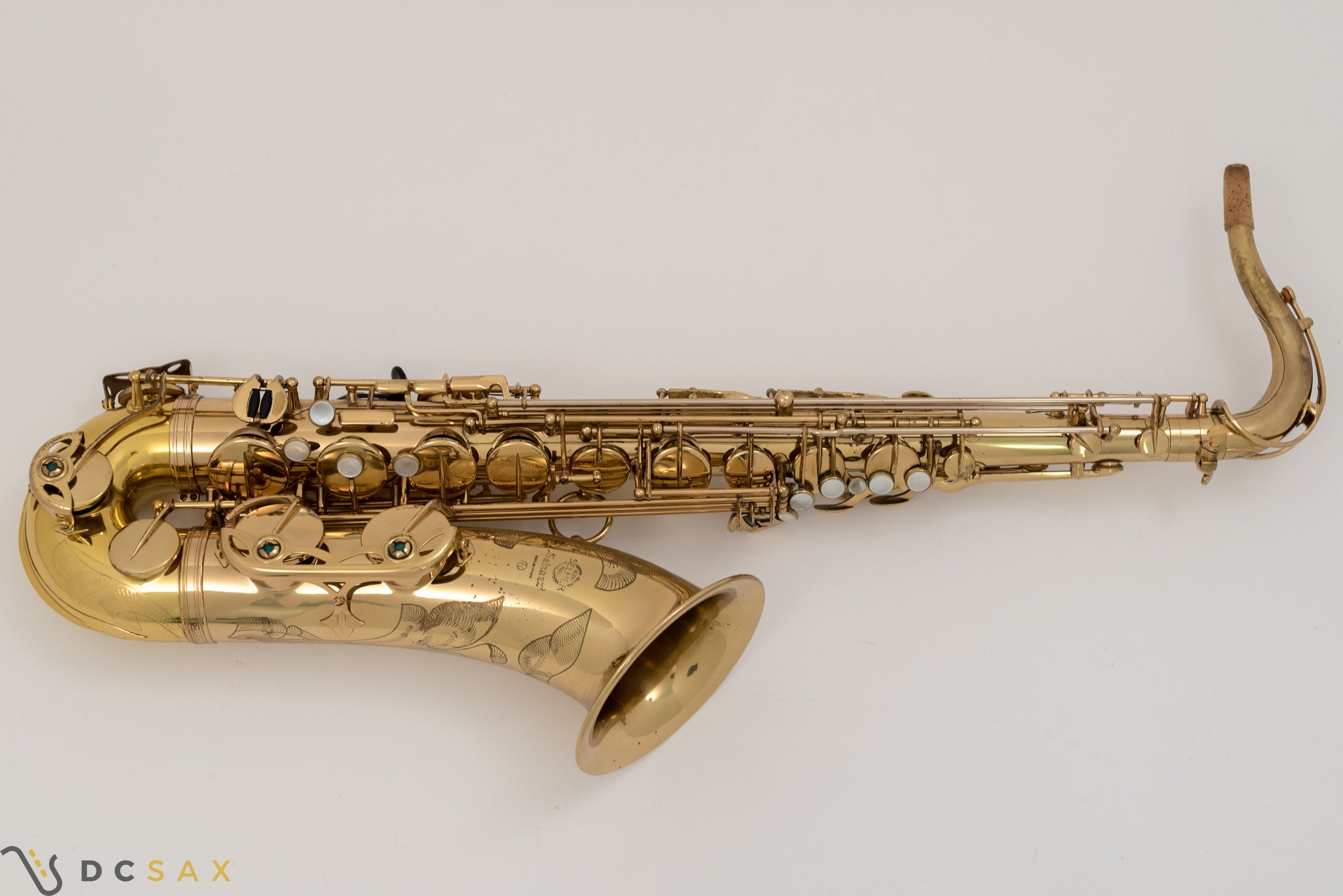 1969 171,xxx Selmer Mark VI Tenor Saxophone, 90% Original Lacquer, Just Serviced, Video
1969 171,xxx Selmer Mark VI tenor saxophone with approximately 90% original lacquer. I purchased this horn from the original owner who acquired it from Selmer in Paris while stationed in Europe as a Navy Bandsman. The horn is in great shape overall. The neck is original to the horn and has never been bent down. The bow was in fact relacquered. The original owner dented the bow and had that joint relacquered to cover up the repair. I don't see any artifacts of the dent repair so it was either done very well or was quite minor. The sax has a lot of new pads but is a mix of new and older pads. My tech just went through the sax so the pads are sealing very well. The horn plays great from top to bottom. It comes with a top of the line Bam Cabine Panther case. 
Interestingly, this saxophone is fitted with headless pivot screws, which Selmer experimented with for a very small number of saxophones. Although this has no impact on the playability and sound of the horn, it's an interesting and a unique feature of this saxophone.