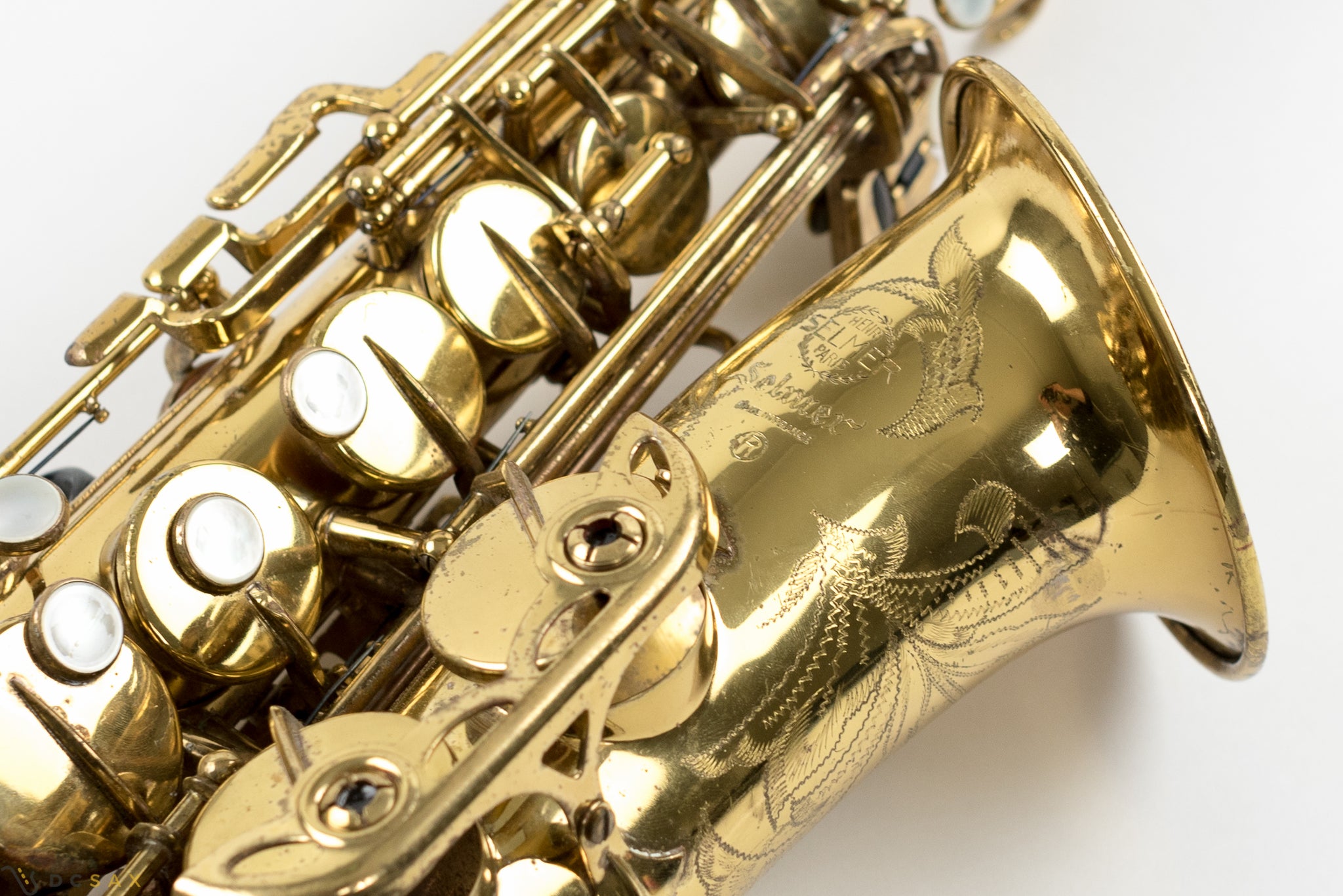 204,xxx Selmer Mark VI Alto Saxophone, 90% Original Lacquer, Fresh Overhaul
1972 204,xxx Selmer Mark VI alto saxophone with approximately 90% original lacquer. Many players love the serial number range right around 200,xxx. This one has a ton of energy and power with incredible projection. They tend to be a bit brighter and more powerful than earlier vintages, and definitely have a unique, wonderful voice. 
This one just received a full mechanical overhaul from Aaron Barnard prior to sale. His work is world class and I'd be surprised to find a better playing late Mark VI out there. The action feels like a new horn and the pads seal perfectly. The range pops out with ease from low Bb to high F#. There is some missing lacquer from honest wear. Aaron adjusted the taper/angle of the neck and performed minor dent work including on the lip of the bell.