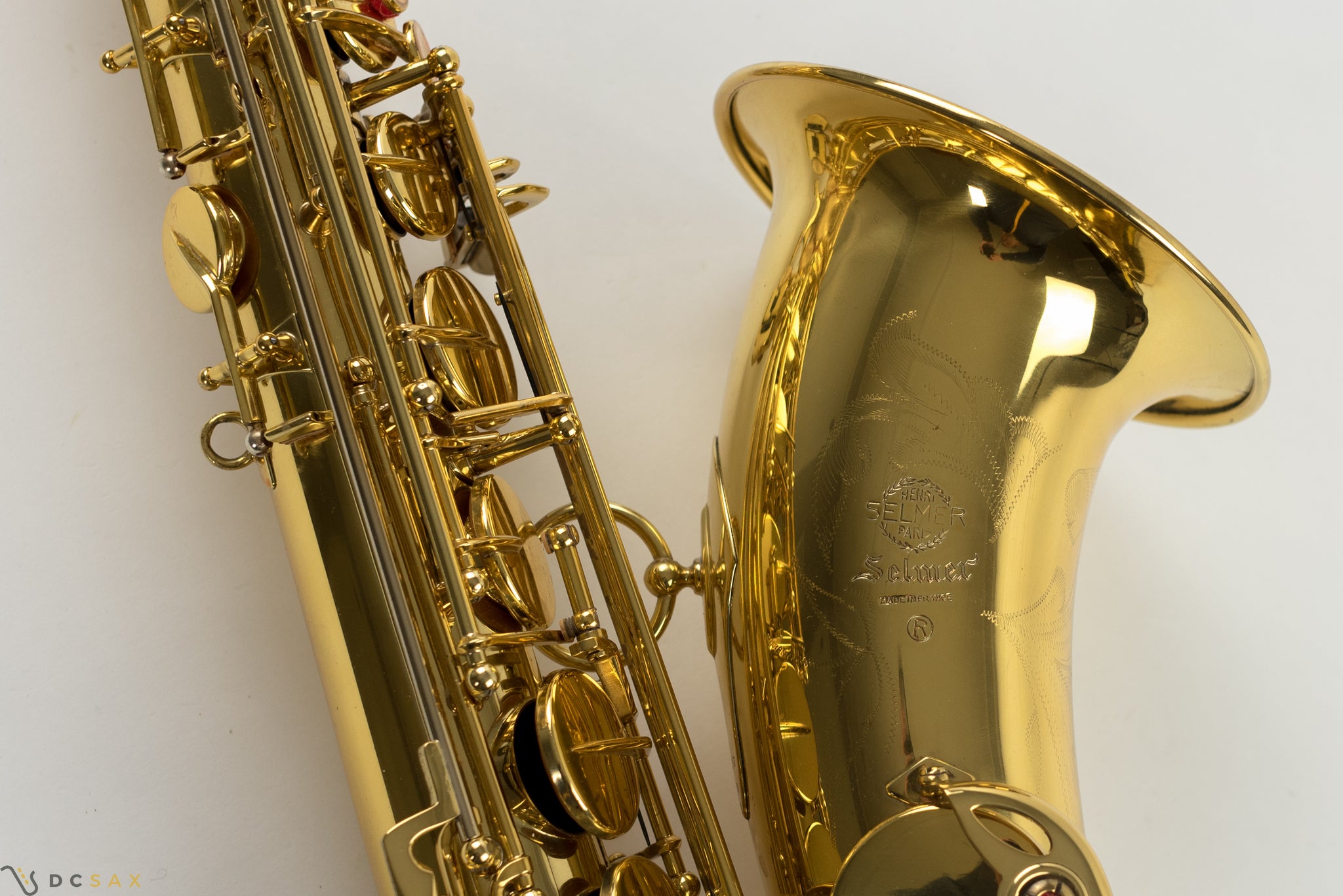 204,xxx Selmer Mark VI Tenor Saxophone, Video
204,xxx Selmer Mark VI tenor saxophone. This is a one-owner horn in excellent condition. This is an example of a very nice looking relacquer. The engraving is still quite clear and the lacquer application looks great. The neck is original to the horn and is in good condition.
The sax just came back from my tech who regulated the pads and replaced several. The pads still have a ton of life left in them. It comes in the original case which is in good condition. Both zippers work, although the original pulls are missing. 
This is a nice playing later Mark VI. The horn has very nice even responsiveness throughout the entire range and has a great punchy full sound. This is a great playing horn that is an excellent value.