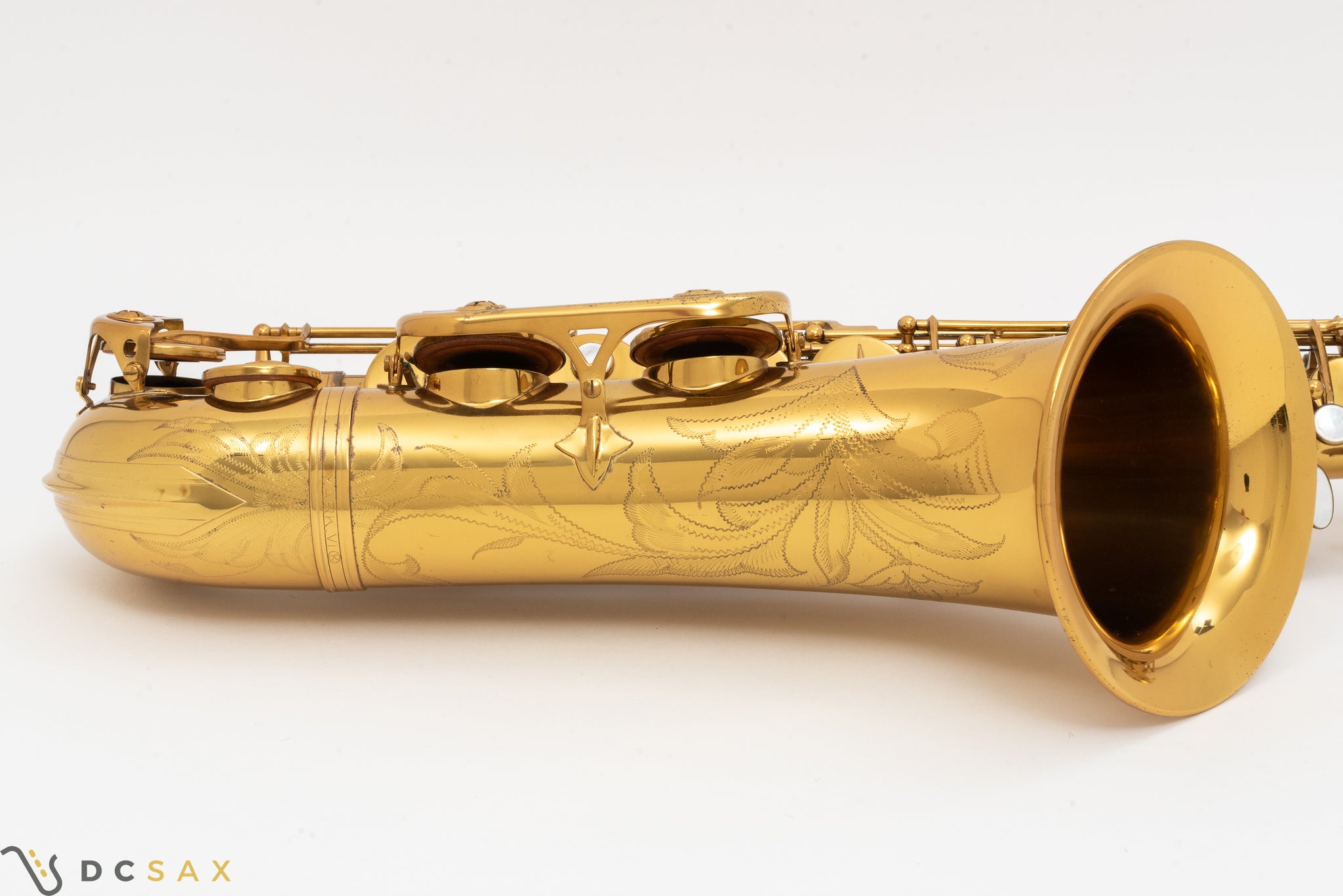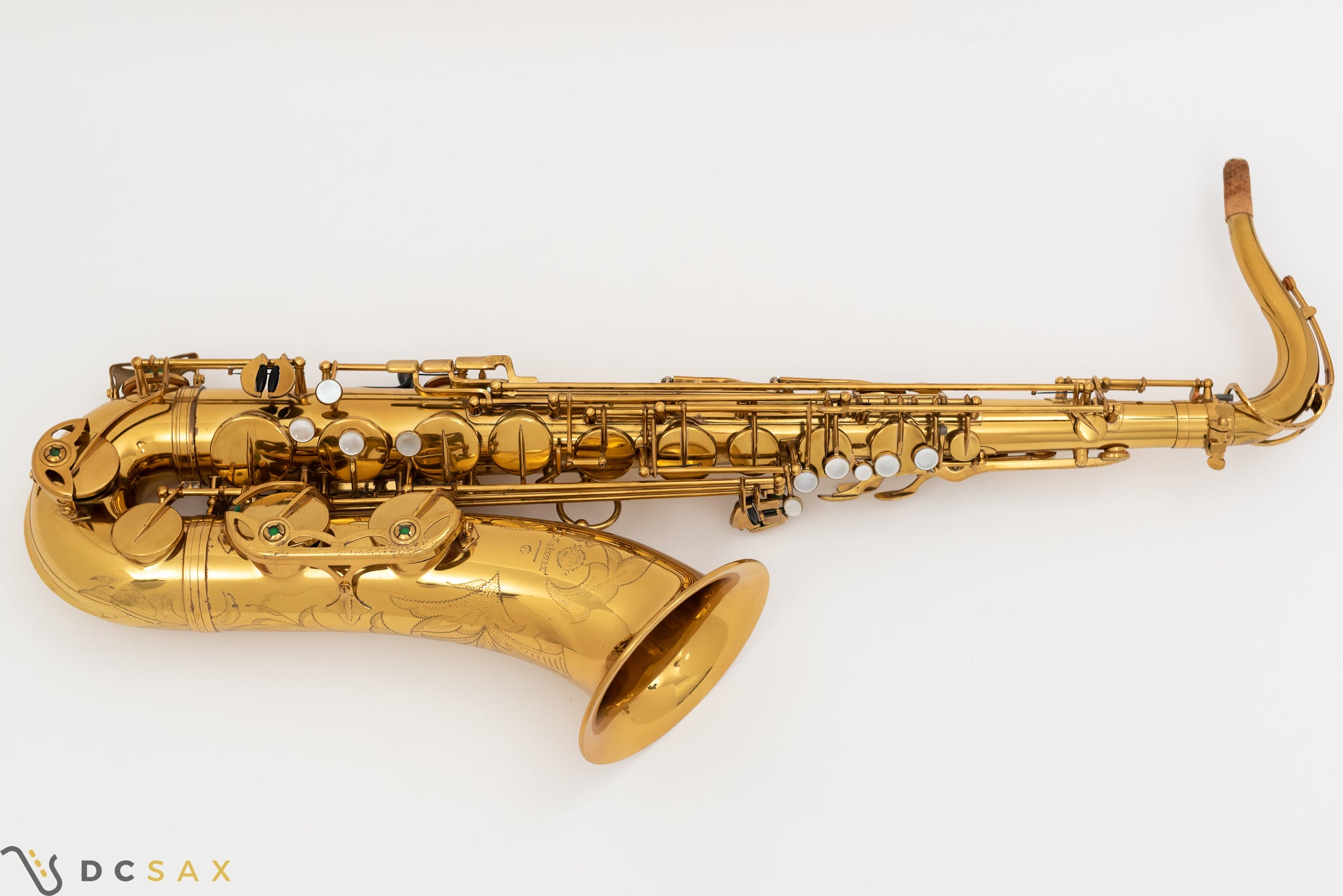 213,xxx Selmer Mark VI Tenor Saxophone, Near Mint, Video
213,xxx Selmer Mark VI tenor saxophone in near mint condition. This is a one owner horn that was used for less than a year before being put away for the next several decades. It's in amazing shape considering that it's nearly 50 years old. The neck is original to the horn and has never been bent down. There are no resolders. The bell flare looks perfect. 
My tech just serviced the horn, replacing four pads, one key cork and one felt. The horn has mostly original pads, but they're still sealing well. 
Tenors in the 200,xxx range are sought after for having a tremendous sound and incredible projection. They are versatile instruments capable of playing in a variety of musical styles. They're an excellent value in today's market.