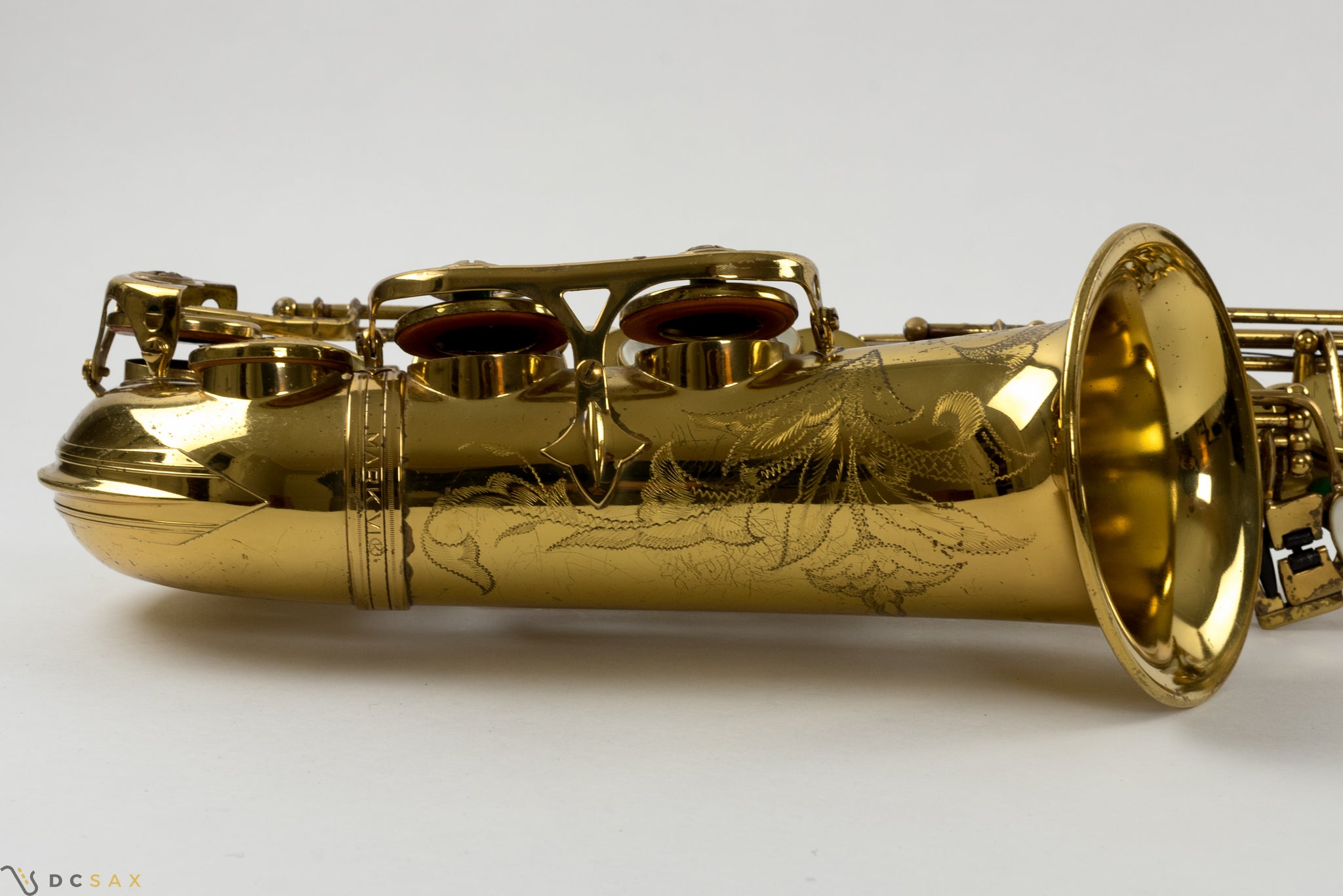 219,xxx Selmer Mark VI Alto Saxophone, 96% Original Lacquer
219,xxx Selmer Mark VI alto saxophone with approximately 96% original lacquer. Here is a one-owner horn that is in excellent original condition. The previous owner played the sax for a few years and then stored it for the next four decades. The owner serviced the horn about 10 years ago hoping to play it again, but never got around to it. My repairman just serviced the horn, regulating the pads so that they are sealing very well. None of the original pads remain. The horn plays with ease from top to bottom, and nothing needs to be done to it. The case is original to the sax and has the optional Selmer case cover. The neck is also original to the horn and is in great condition. 
Later medium-bow Mark VI's are fabulous playing horns. They have a medium bow length, which is generally accepted as having the best intonation between the various designs. The later horns around 200,xxx have some extra power and body to their sound that makes them awesome horns. For the price/value ratio, you can't do better than a later original lacquer VI like this one.