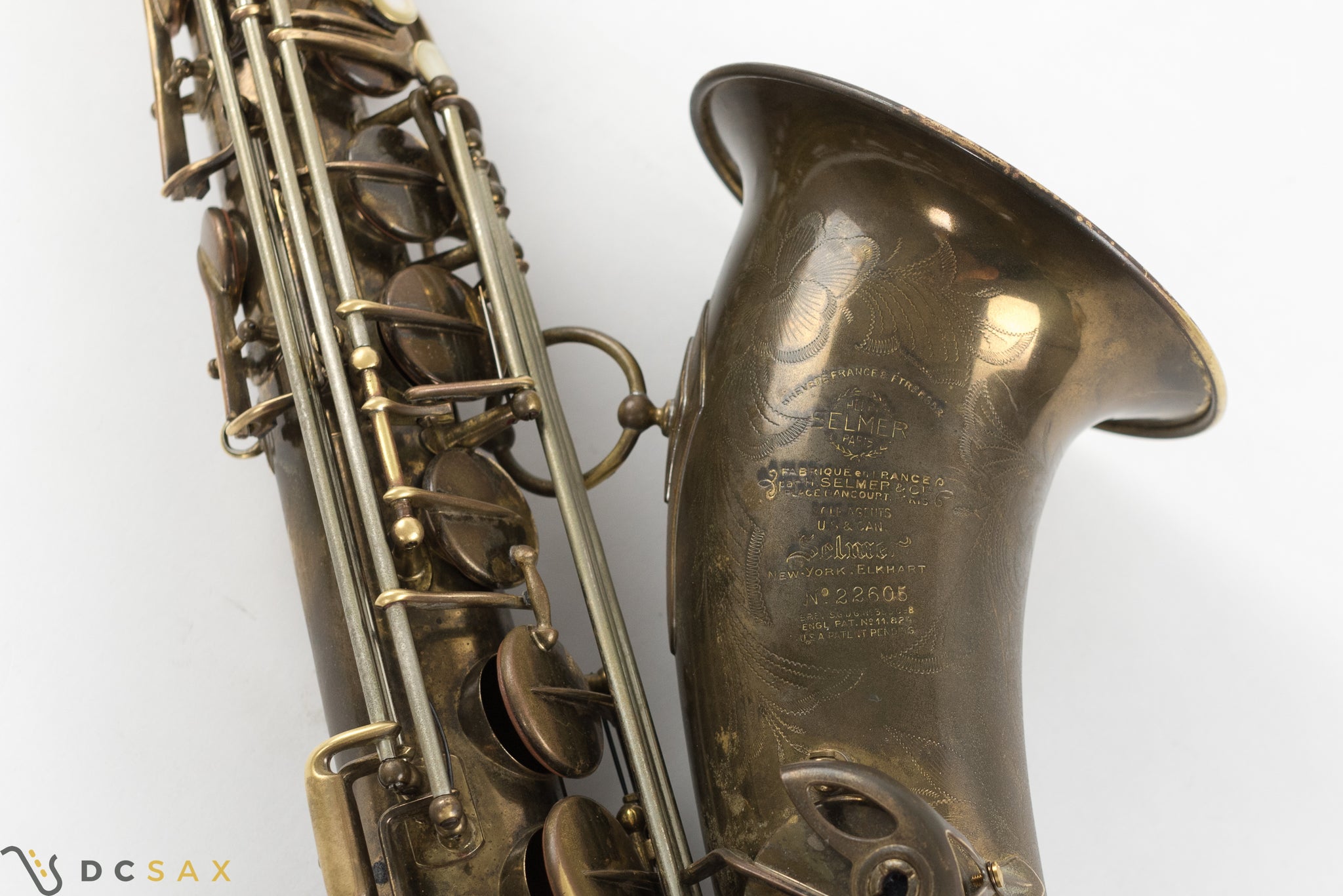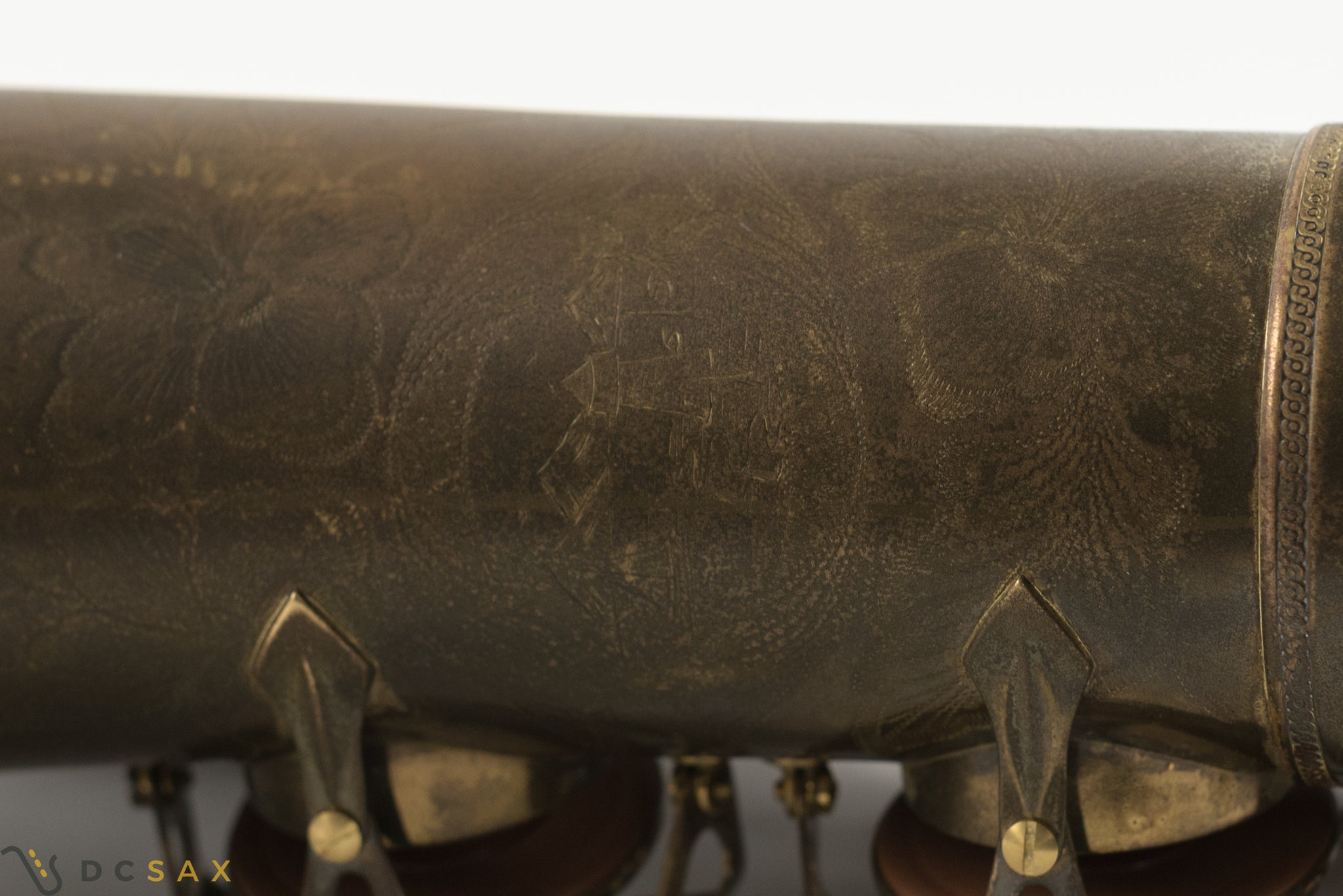 22,xxx 1936 Selmer Balanced Action Tenor Saxophone, Fresh Overhaul, Video
1936 Selmer Balanced Action tenor saxophone, s/n 22605. Here is a very early Balanced Action tenor saxophone that was made in the first year of this model's production. The sax just received an overhaul from my repair tech, using top of the line parts. The sax is set up with Pisoni Pro pads plastic resonators. The sax feels incredibly locked in. The keywork feels tight and responsive and the low notes pop out with ease. The underside of the neck had some corrosion, so my tech installed a small metal patch to reinforce the area. The job was very well done and the patch is unobtrusive. The sax has an old coat of lacquer, which at some point was refinished. The sax comes in a vintage non-Selmer case which is in good condition.

Selmer's attempt to recreate this 1936 Balanced Action with their Reference 36 doesn't do these older horns justice. There is tonal expression that modern horns can't match.  Nothing against the Reference 36 which is a great horn, but it's nothing like a 1936 BA. My advice: save thousands and buy the real thing.