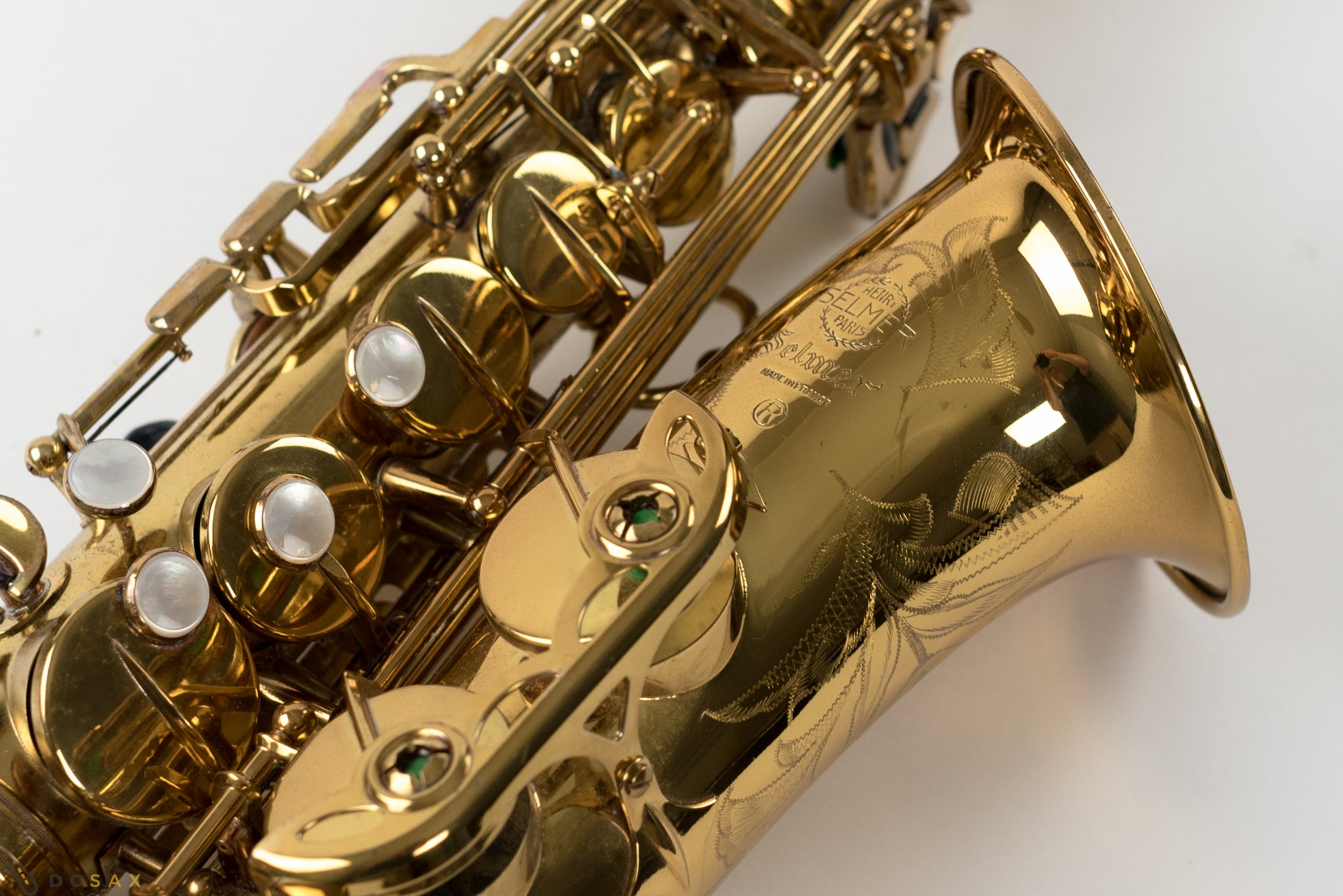 226,xxx Selmer Mark VI Alto Saxophone, 98% Original Lacquer, Near Mint
226,xxx Selmer Mark VI alto saxophone with approximately 98% original lacquer. Here's a remarkably preserved Mark VI alto that is in incredible original condition. There is some speckling on the back side of the sax, but there are very few scratches, even on the neck. The sax still has all the original pads, and is currently in the shop getting regulated and set up. This will be a great playing and looking sax when it's ready to go, which should be early/mid September. 
I acquired this sax from the original owner who used it for a year or two in high school. After this, it sat unplayed for the next 30+ years. This one is a bit of a time capsule and still looks wonderful after 40+ years. 
If you're interested in purchasing or reserving this sax, please contact me at paul@dcsax.com.