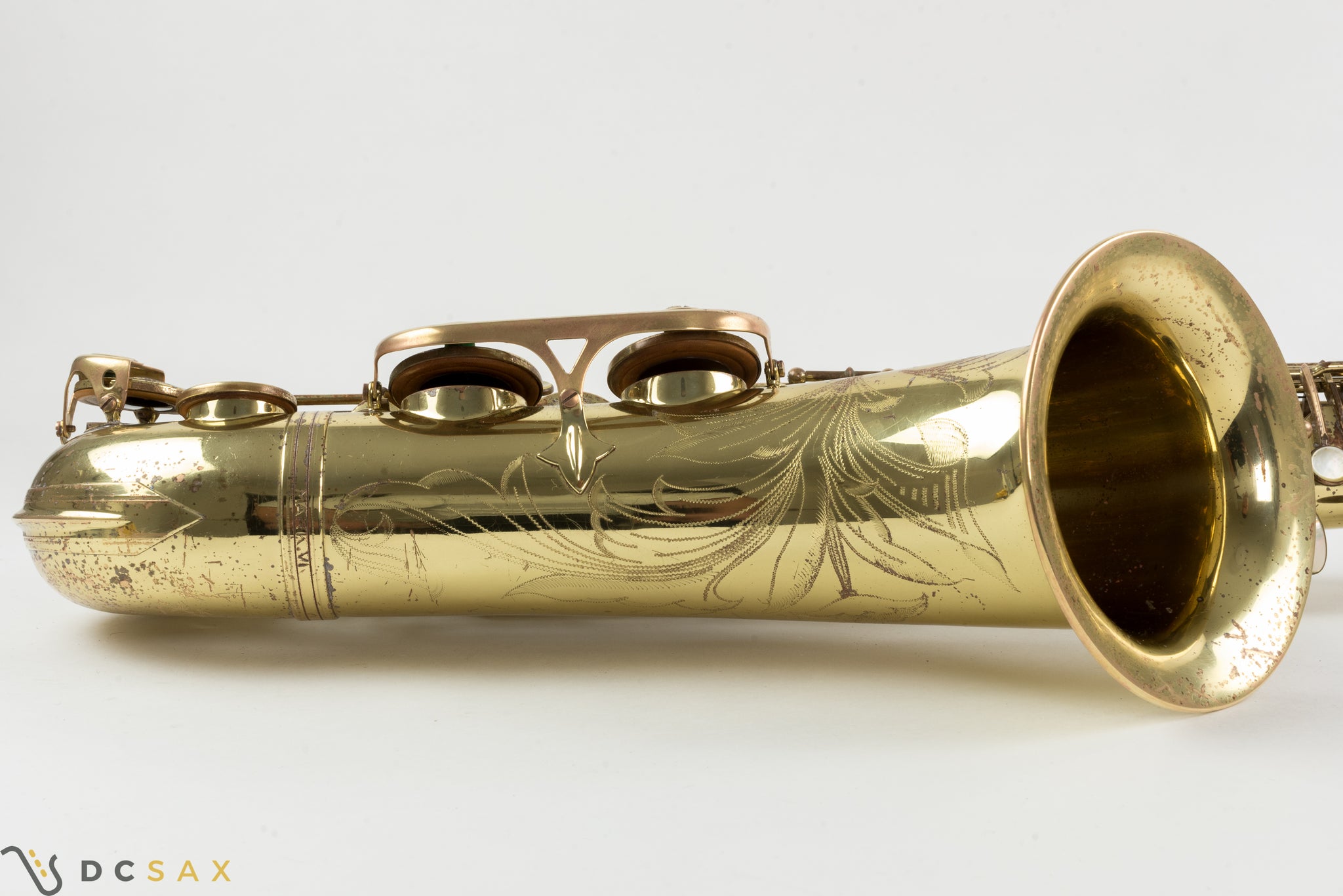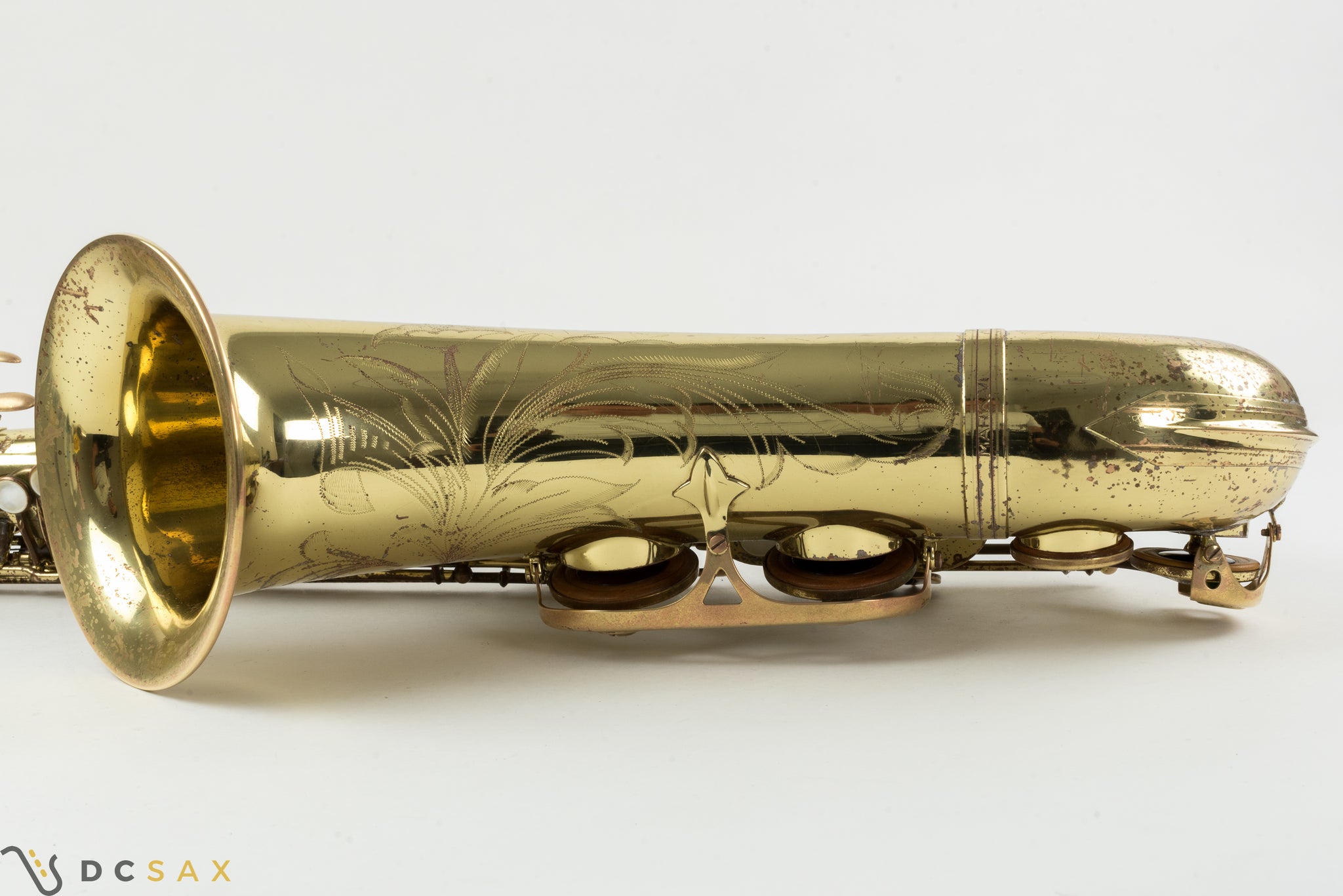 226,xxx Selmer Mark VI Tenor Saxophone, High F#, Just Serviced, Video
226,xxx Selmer Mark VI tenor saxophone. Here is a later Mark VI tenor that plays very well from top to bottom. There's a very nice focus to the sound that plays evenly in all registers and dynamics. 
My repairman just performed a full service on the horn, replacing 6 pads, 5 key corks and 12 key corks. The horn is playing very well, and has a mix of new and older pads, all of which seal well. It comes in a non-Selmer vintage case. The engraving looks excellent and is quite deep. However, I believe that it was refinished at some point. This horn also has a high F#, which is a must for many players today, including myself. If you are looking for a top notch player without wanting to break the bank, this horn should be at the top of your list.