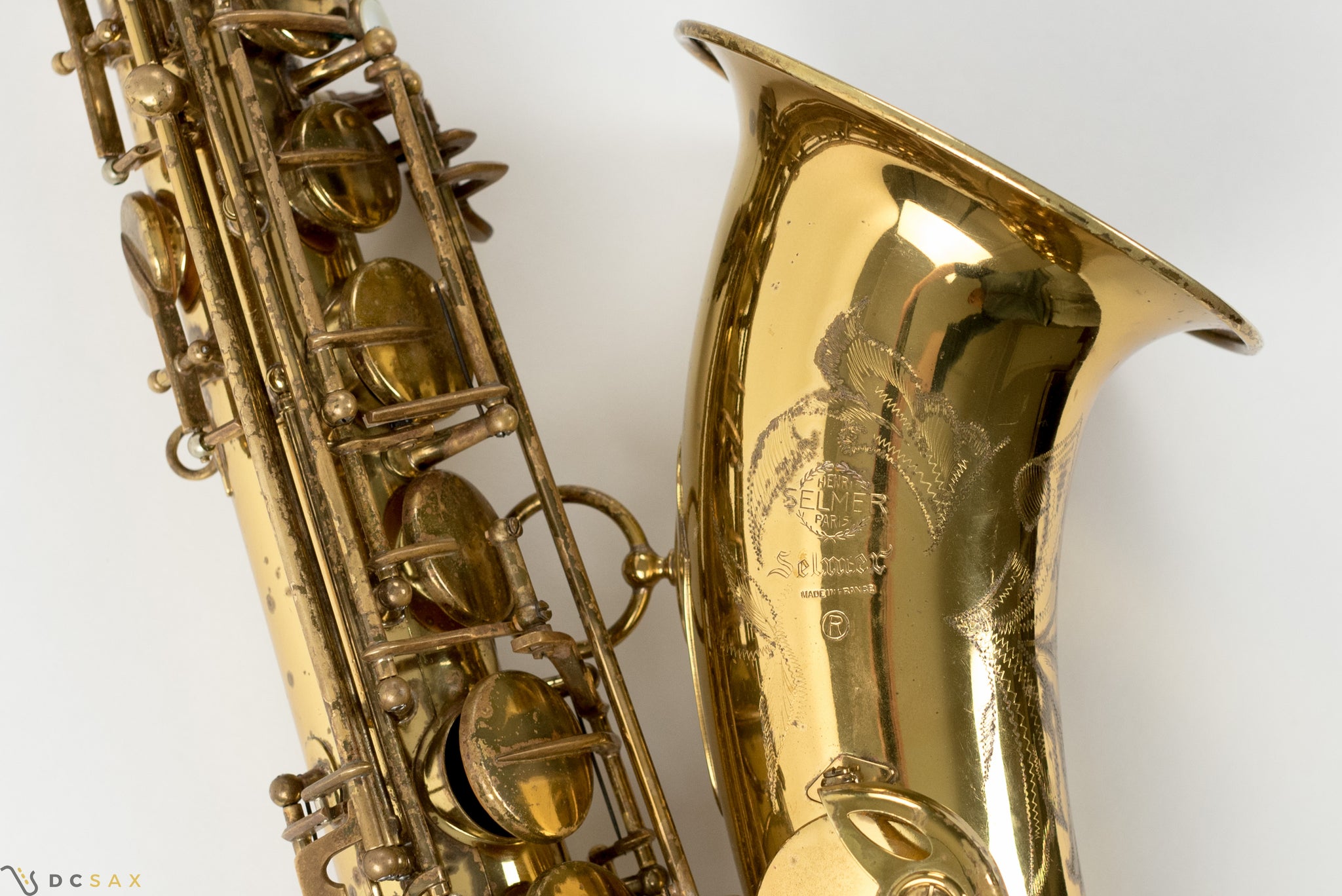 229,xxx Selmer Mark VI Tenor Saxophone, Original Lacquer, Fresh Overhaul, High F#
229,xxx Selmer Mark VI tenor saxophone. The lacquer is original and approximately 85% remains. The sax just received a full overhaul from my tech and the horn is playing incredibly well now. The neck is original to the horn. There's some lacquer loss due to the neck moving around in the case, and the taper/angle was adjusted by my repairman. The neck receiver looks to have been resoldered. Otherwise, the horn looks to be in great overall shape. The sax comes in a ProTec case.
The sax has a big, bold sound, slightly on the brighter end of the spectrum. It's a fun, engaging tenor to play. As expected with a great overhaul, the horn plays evenly from top to bottom and the low notes pop out with ease.