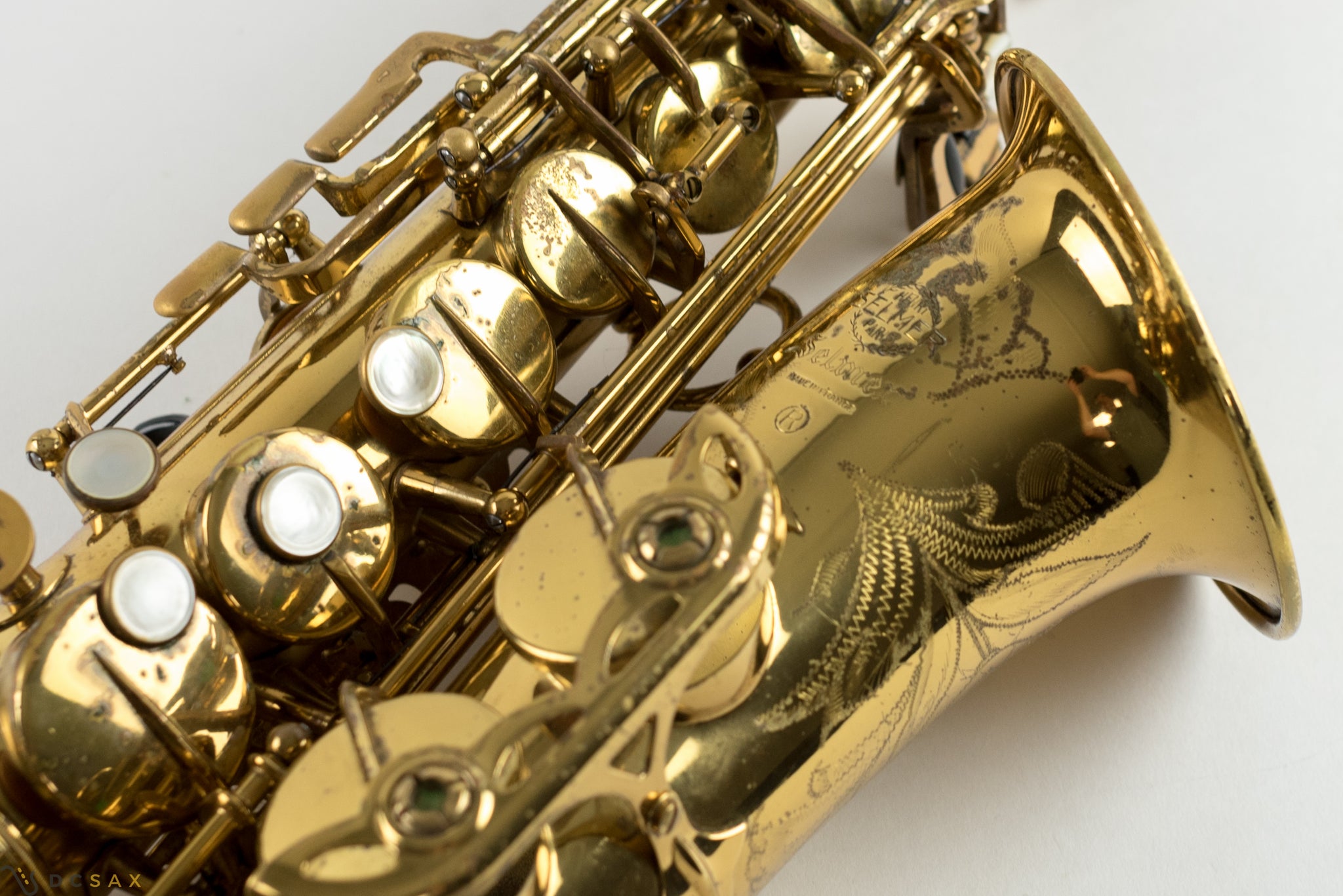 Selmer Mark VI Alto Saxophone, 95% Original Lacquer, Video
236,xxx Selmer Mark VI alto saxophone with approximately 95% original lacquer. Here's a one-owner Mark VI alto that just received a full service from my tech prior to sale. The horn is in great physical shape and has no dents or resolders. The neck is original to the horn, and has never been bent down. The sax comes in a Selmer Vanguard case.

This is a tremendous sounding Mark VI. It has a big, assertive sound with a ton of resonance. It's a really fun horn to play because it feels efficient and alive when you put air into it.

Some late Mark VI altos were modified by the Selmer Factory in Elkhart, IN before shipping out. They added a thin metal plate on the inside top of the bow. This helped with intonation and response. This addition is only found on certain later Mark VI's, that were assembled in the US. This in my opinion is a significant upgrade which makes the horn feel more responsive and peppy. This horn has the extra metal plated added, which may explain why it's such a great playing horn.