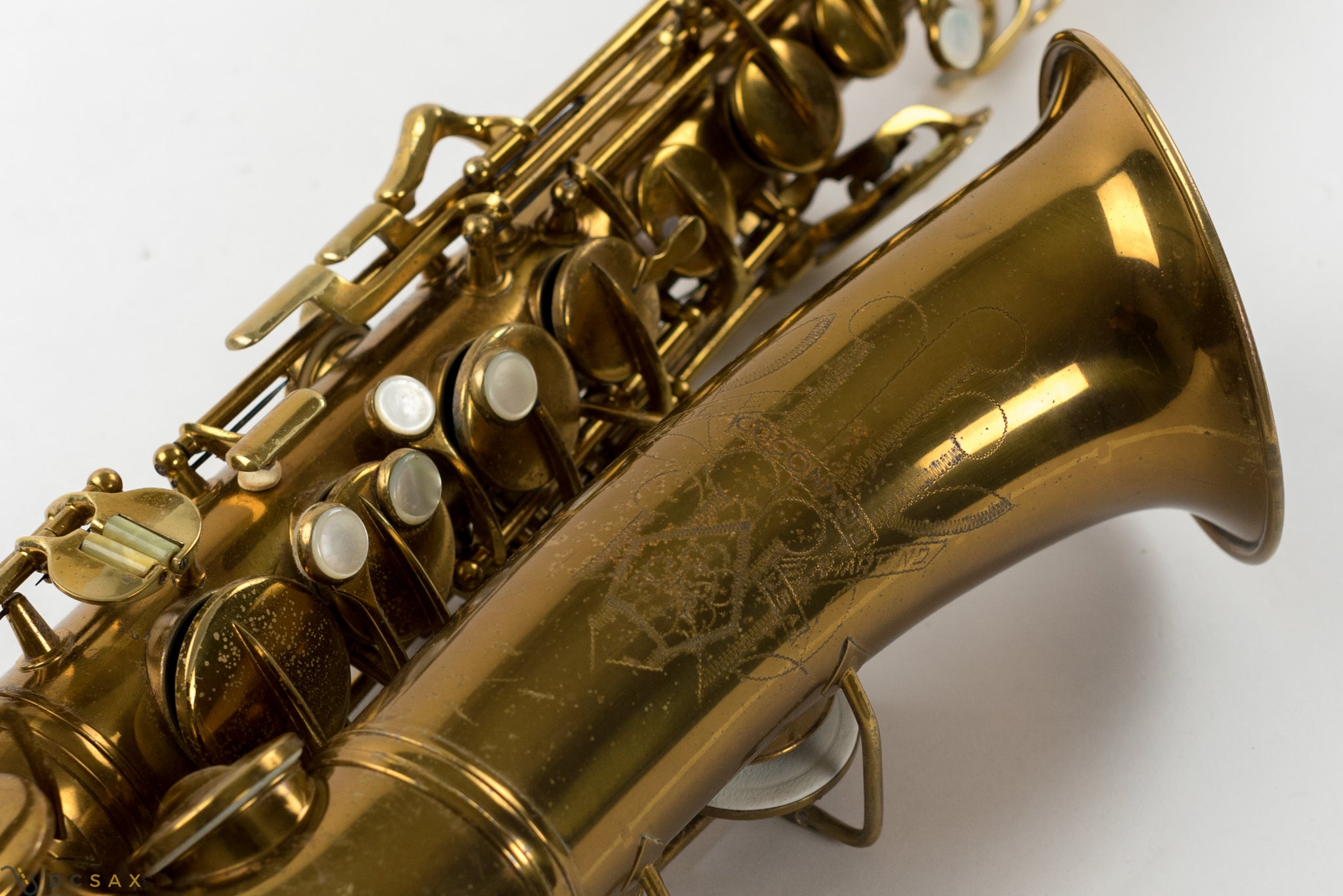 260,xxx Conn 6M Transitional Alto Saxophone, 90% Original Lacquer, Overhauled
1934 Conn 6M Transitional alto saxophone with approximately 90% original lacquer. Here's an 85 year old horn in excellent original condition. The sax was overhauled by the previous owner using white Roo pads, and they are still in excellent/like-new condition. My tech just performed a full service prior to sale, so the sax is playing very well and all pads are sealing perfectly. The microtuner works. The sax has rolled tone holes in great condition. The sax comes in a Berkeley of London case. There is some missing lacquer around the RH thumb rest and lyre holder, indicating that these areas were resoldered at some point in its past. I don't see any major trauma or a history of any other significant repairs. With lacquer this age, the horn would show its warts quite easily so the fact that this one looks great is a good indication that it was treated well during its long life.
The neck has a very interesting past. It was originally an underslung neck from a 6M, having the octave pip on the bottom. Since this 6M was designed to be used with an overslung neck, Kurt Alatrac with Music Medic modified the neck to allow it to work with the saxophone's mechanism. The modification was successful, and he even wrote an article about the process. I can say that it seems like a great match. This seems like a better design, because any spit running through the neck isn't going to clog the octave pip. 
Click here for a link to the Music Medic article describing the modification.