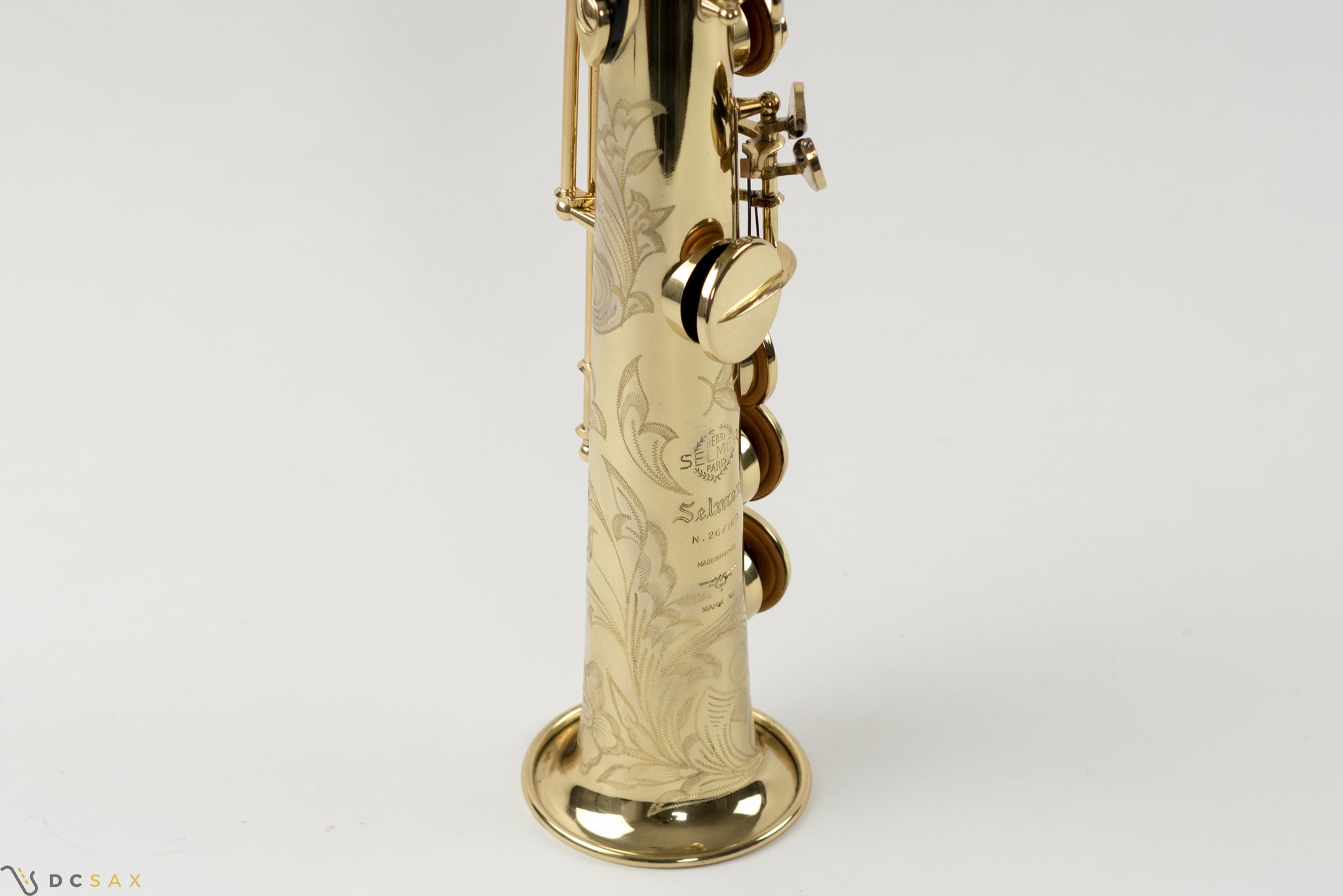 267,xxx Selmer Mark VI Soprano Saxophone, High F#, AMERICAN ENGRAVED
267,xxx Selmer Mark VI soprano saxophone with 99%+ original lacquer. Here's a vintage Mark VI soprano in excellent condition. The sax has the traditional American Mark VI Selmer engraving which is extremely rare to see on Mark VI sopranos. It was recently engraved by the former Selmer master engraver. She expanded and elaborated on the original Mark VI engraving and the result is one of the most unique and striking Mark VI sopranos you're likely to see. She extended the engraving up the saxophone to nearly the octave key, and around the bell of the horn including the three lowest keys.
This sax has a high F# key, which is rather rare for this model. For many, this is a must have feature. The sax comes in the original case. The overall condition of the sax is great. The previous owner repaired the bell flare and if you look closely, you can see some artifacts of the repair. Otherwise, the sax appears to be in great shape. My tech adjusted the horn prior to sale, and it plays up and down with ease. The pads are mostly or all original, but are currently sealing well.