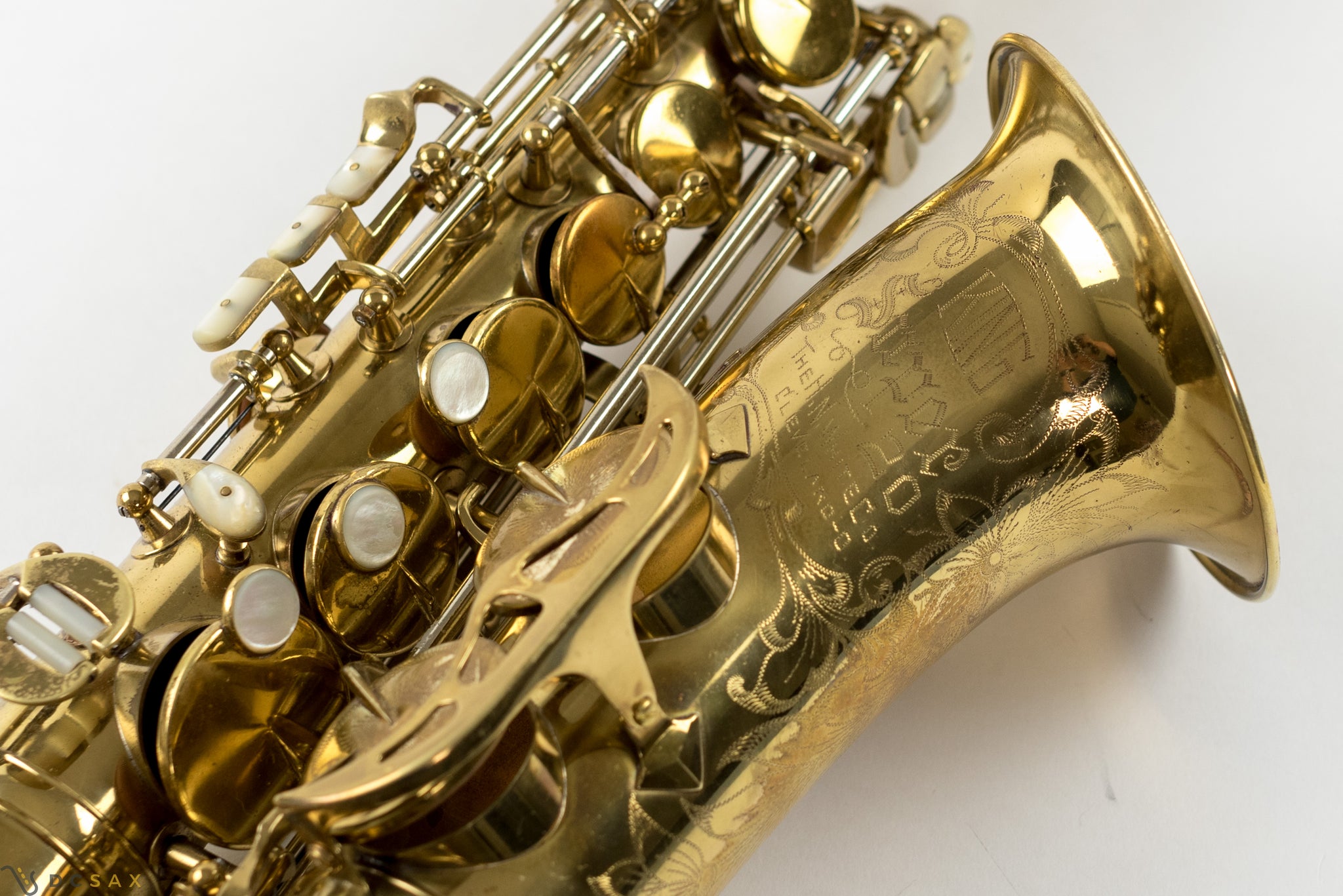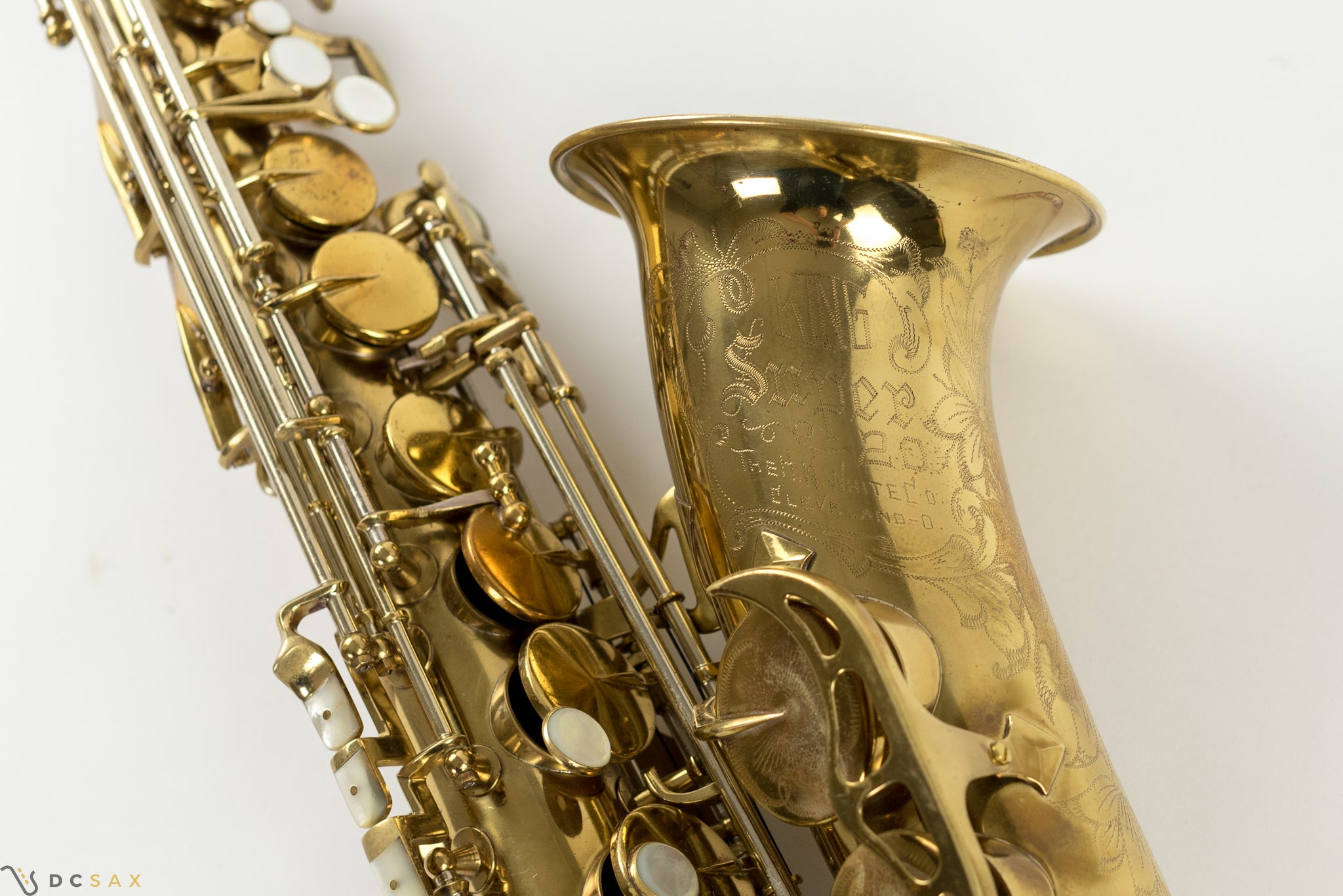 308,xxx King Super 20 Alto Saxophone, Full Pearls, Silver Neck, 96% Original Lacquer
1950 308,xxx King Super 20 alto saxophone with 96% original lacquer. Here's a classic vintage saxophone that was the same model used by Charlie Parker and Cannonball Adderley. Other than the Mark VI, no other vintage saxophone model comes close to the reputation that these horns have. They tend to be a bit more outgoing and brash than the Mark VI. If you like the sound and energy of Cannonball Adderley, then this is the horn for you. 
The sax just received a full mechanical overhaul prior to sale from Eric Beach. His work is incredible and includes top of the line parts including Pisoni Pro pads. This is the rare "Full Pearls" version, with mother of pearl key touches and rollers. The low Eb and C rollers have been replaced, but all others are original and don't have any cracks. The neck is solid silver and has a matching serial number. 
The sax is in excellent overall condition. It arrived with all original pads and resonators, so it didn't see much playing time in its life. Although the lacquer is original, there are a couple spots that received some spray on lacquer, near the alternate F#. The body body is very straight and I see no signs of significant damage or repairs. The sax comes in the original case which is in good condition for its age. 
This is the Cleveland model, which is generally considered far superior to the later Eastlake, OH model. It's considered a Series II Super 20 alto, which has an improved left hand pinky cluster compared with earlier Super 20's. It still has the double socket neck which most players want.