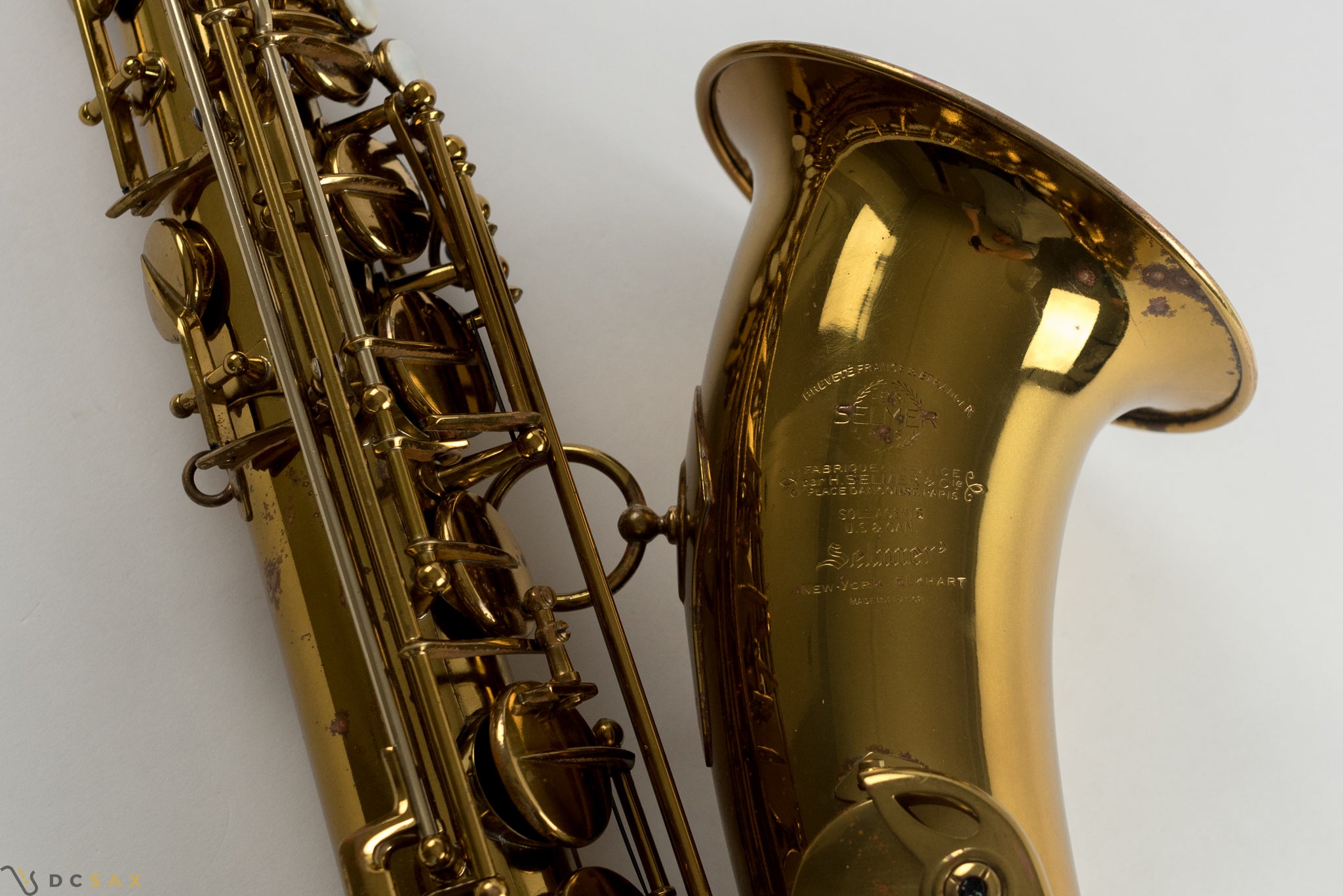 49,xxx Selmer Super Balanced Action SBA Tenor Saxophone, Near Mint, Overhaul, WOW!
1952 49,xxx Selmer Super Balanced Action tenor saxophone in near mint condition. The lacquer is original and 99%+ remains. This is a one-owner horn that was played for two years and then was put away for the next 65 years. This is a rare unengraved, American version SBA. The neck is original to the horn and has a matching serial number. It's in excellent condition and has never been bent down. The sax comes in the original Chesterfield case. You can tell that this horn was played very little because even the spring tension in the case latches is still tight and strong. 
The sax arrived with all original pads and was already playing great. I sent the horn to Aaron Barnard for a full mechanical overhaul. His work is world class and the horn came back as an absolute monster of a player. Aaron uses top of the line materials, including Pisoni Pro pads. He reused the complete set of original metal resonators. There were a few small dings on the bell and bow that he took out, and the results look excellent. 
Sonically, this is absolutely anything you could ever ask for with an SBA tenor. It has a dark core to the sound, but has an energy and buzz when pushed. Even a good Mark VI tends to sound one-dimensional compared to this monster. 
The following video was taken pre-overhaul, so if you listen closely, there are some percussive effects from missing felts. Of course, the action is perfect and absolutely silent, but the tonal character is still all there.