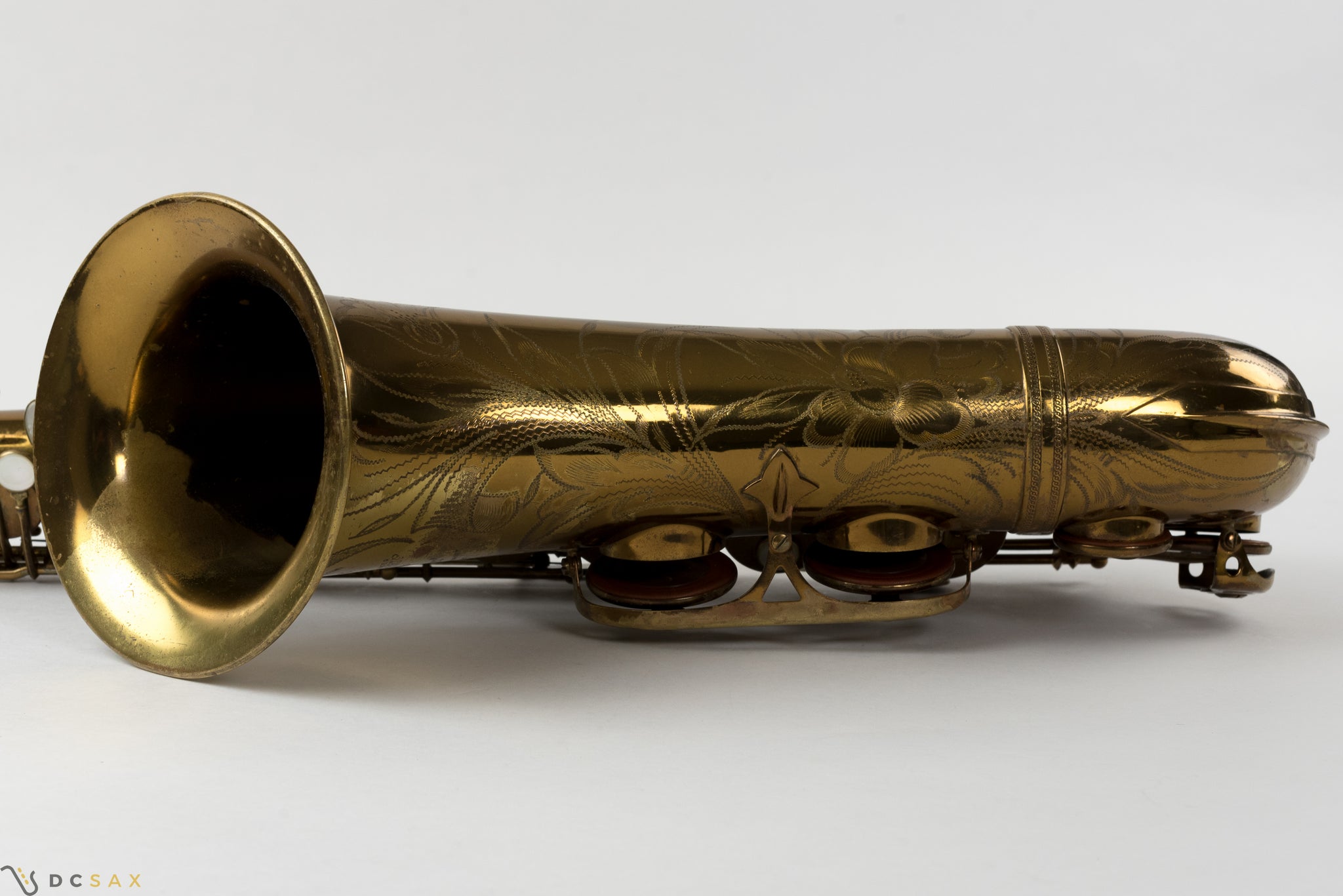 50,xxx Selmer Super Balanced Action SBA Tenor Saxophone, Original Lacquer
1952 50,xxx Selmer Super Balanced Action tenor saxophone with approximately 85-90% original lacquer. Here's an incredible playing late Super Balanced Action tenor saxophone that is in excellent overall condition for its age. The previous owner recently had the sax overhauled by Charles King, and the pads are still in new condition. The horn feels tight and very responsive. It plays down to low Bb with ease. 
The sax had been previously owned by a member of the US Navy Band, and he faintly etched his name and SSN on the back side of the bell. The etchings are rather faint now and upon first glance appear to be regular scratches or wear. Also, although the sax was never relacquered, there are areas that have some overspray lacquer, including areas of the bell, bow and neck strap ring. This appears to have been done to preserve the remaining finish. The neck is original to the horn and has a matching serial number. It has a hint of a pulldown, but is very minor and fine as-is.
50,xxx tenors tend to have some extra pop and energy in their sound compared to earlier versions. They take on some characteristics of an early Mark VI. This one feels alive and responsive. It has a beautiful, full sound that is an absolute pleasure to play. The sax comes in the original Chesterfield case.