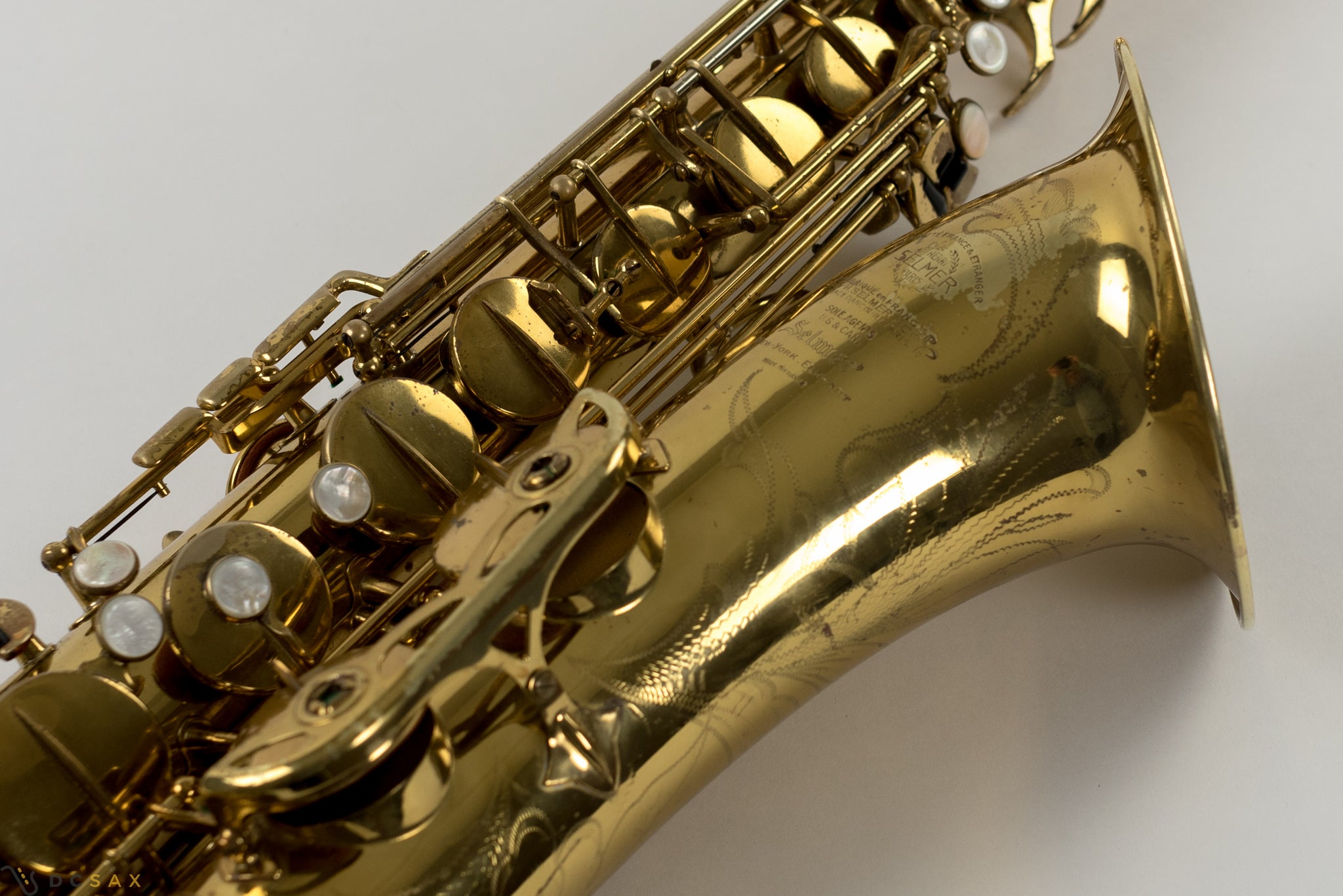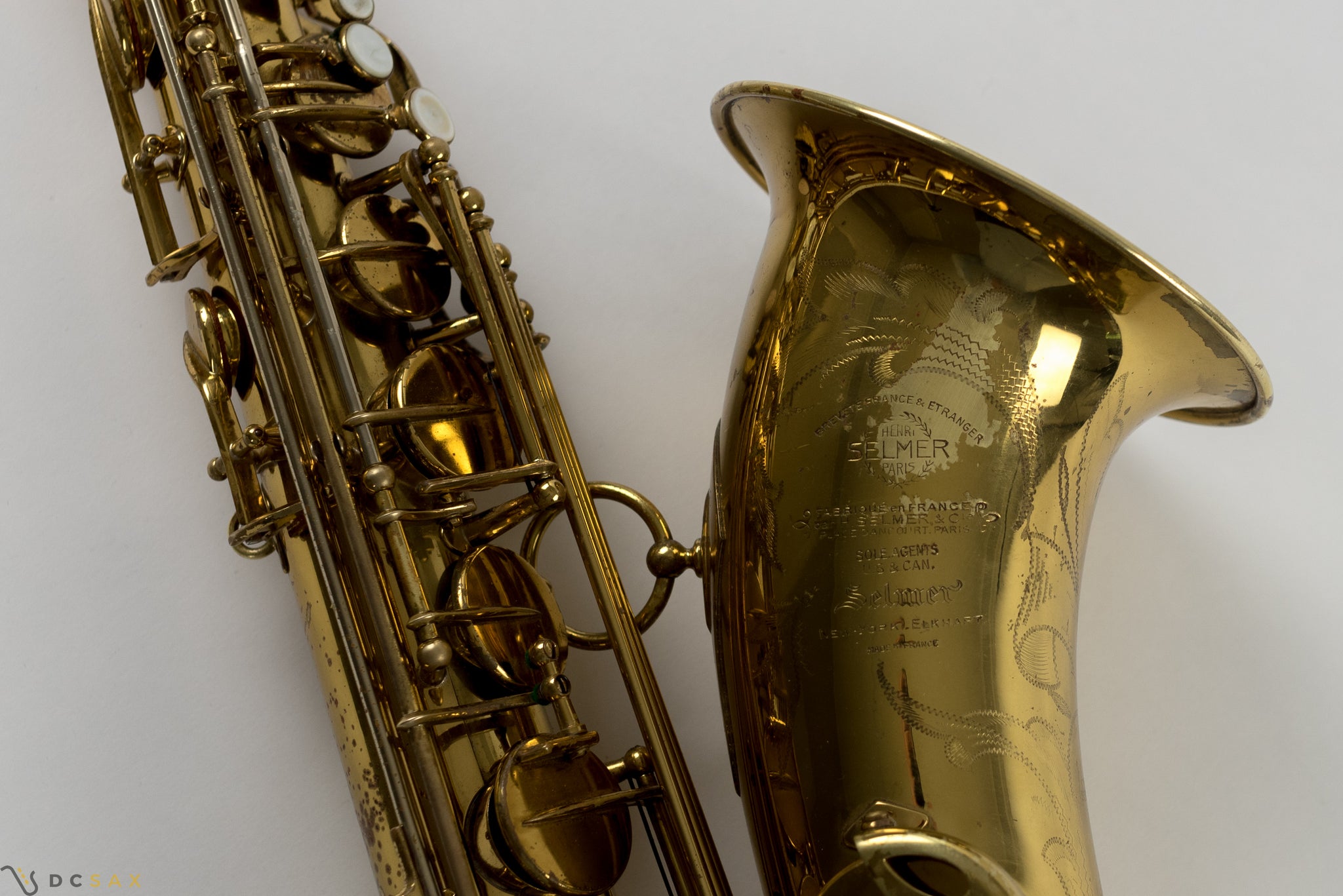 50,xxx Selmer Super Balanced Action Tenor Saxophone, Video
1952 50,xxx Selmer Super Balanced Action SBA tenor saxophone. Here is a late SBA tenor that is in great playing condition. My repairman just serviced the horn prior to sale and replaced a handful of pads. As with most SBA's, the sax was relacquered at some point in its life, but whoever performed the work did so with a gentle touch. The engraving is still very clear and deep. The neck is original to the horn and has a matching s/n.
This is a great playing SBA. It has a huge, full, complex sound that is similar in tone to an early Mark VI. There's a bit more punch and energy than earlier SBA's, making this a tenor that can do it all quite well. The pads are sealing very well, and the sax plays effortlessly throughout its entire range.