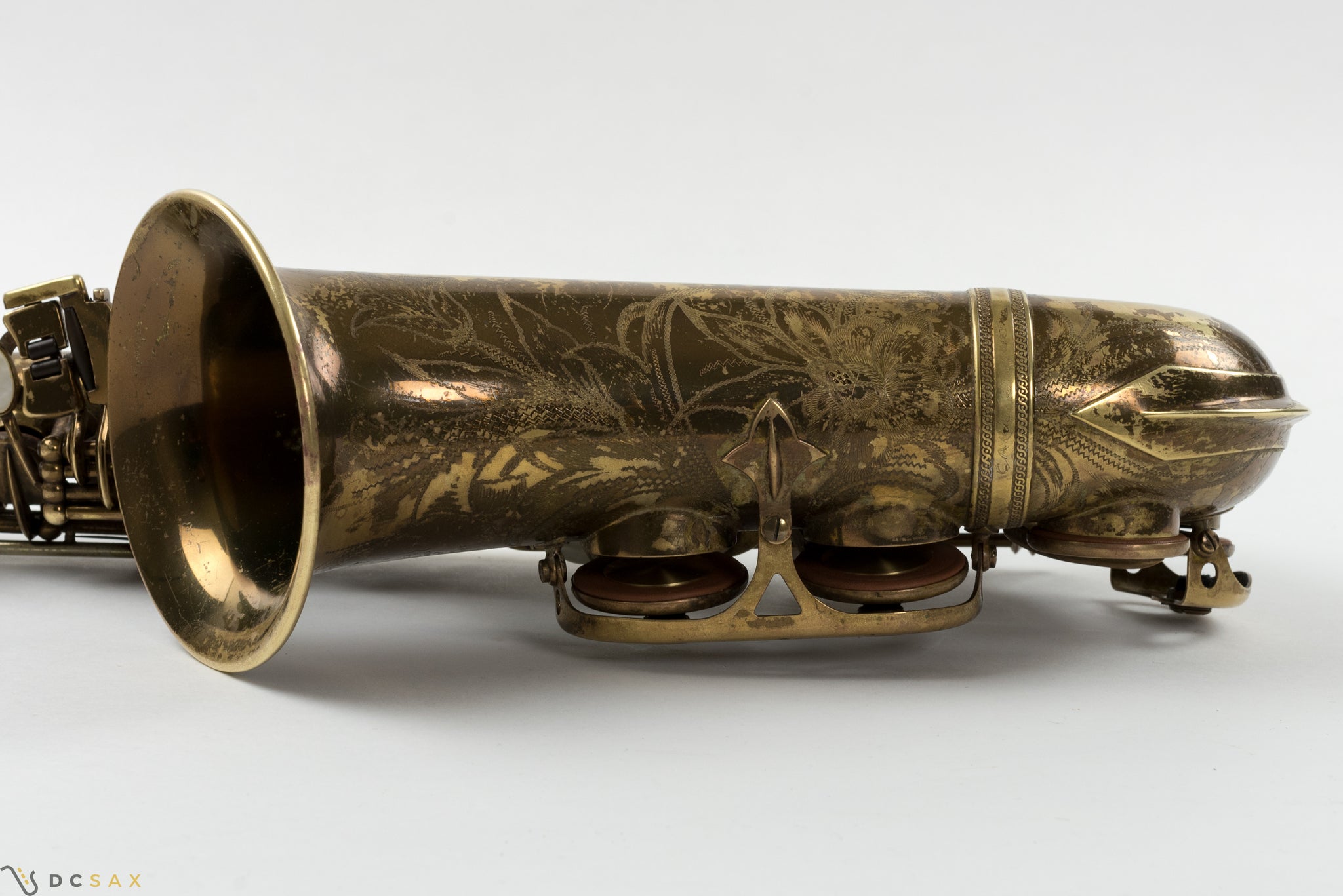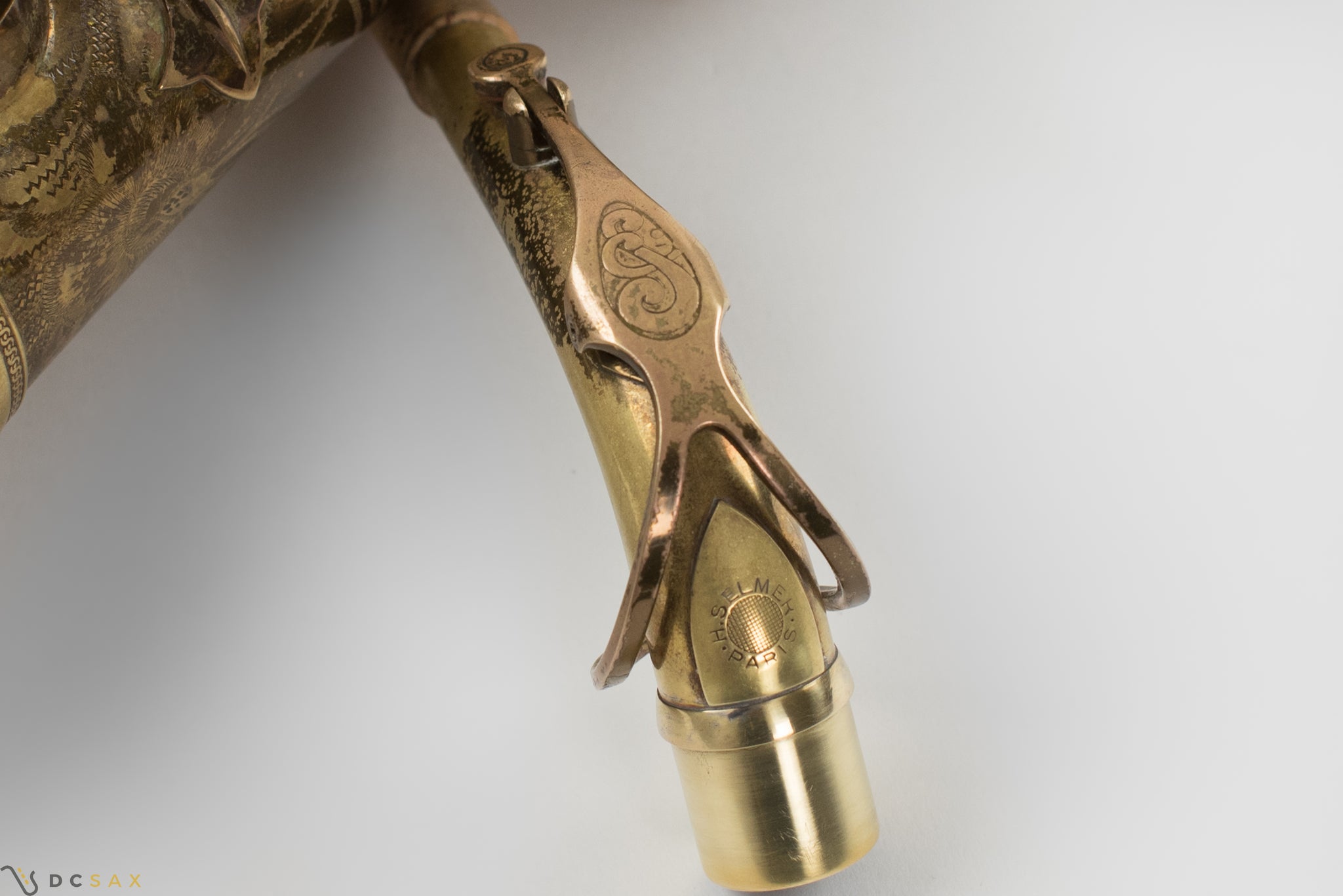 55,xxx Selmer Mark VI Alto Saxophone, 90% Original Lacquer, DOUBLE S NECK, Video
1954 55,xxx Selmer Mark VI alto saxophone with approximately 90% original lacquer. This is a very early Mark VI alto sax, one of the first several hundred produced. It has the rare "double S" neck, which is actually the Selmer et Cie logo that was only seen on the first few hundred Mark VI saxophones ever produced. 

The sax just received a full mechanical overhaul from Aaron Barnard, who is among the very best in the business. He uses top of the line materials including Pisoni Pro pads and reusable TM resonators. The saxophone plays incredibly well as you'd expect. The low notes pop out with ease and the entire range of the horn just sings. The sax was in great condition before Aaron got it, but he slightly adjusted the taper/angle of the neck and resoldered a low Eb/C post. There are no dents and the horn feels incredibly solid.

The sax arrived with an aftermarket case in so-so condition, so I've upgraded the case to a new/never used Bam Cabine. This is a top of the line case that retails for around $400. I use the same case professionally and love it. It looks great and is one of the most protective cases on the market. The neck s/n is actually a few hundred numbers off from the body of the horn -- 55549 vs 55750. This serial number variation is relatively common and is often the result of the previous owner finding a better neck to go with this saxophone. 

This is a world class horn that absolutely sings with a very lyrical, rich sound in all registers.