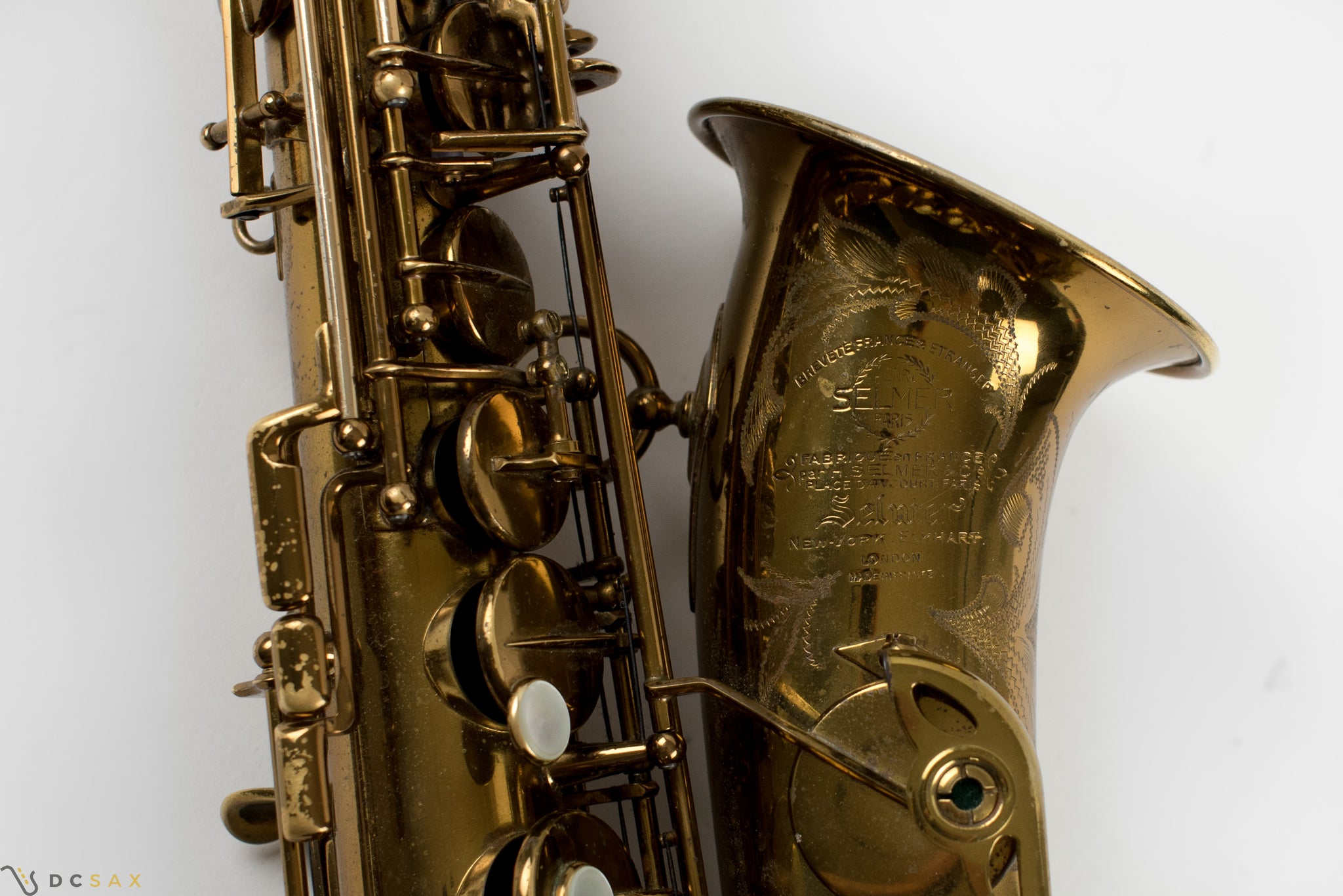 59,xxx Selmer Mark VI Alto Saxophone, 97% Original Lacquer
1955 59,xxx Selmer Mark VI alto saxophone with 97% original lacquer. Here's a beautiful early 5-digit Mark VI. The previous owner overhauled the sax approximately 7 years ago and the sax feels great -- it has the look and feel of a top of the line overhaul, performed by a top Florida repairman. The pads still have a lot of life left in them. The sax is in beautiful condition. The lacquer is a smooth, dark amber color, that is largely intact. The neck is original to the horn and has a matching serial number. The sax comes in a Bam Trekking case, which is a top of the line case that offers some of the best protection around. There are a few areas on the horn that indicate that dents were removed, but otherwise, the sax looks and feels great. Even the touch points have most of their lacquer left, indicating that this horn has seen little playing time over the last 60+ years.
This horn was just serviced by my repairman prior to sale, so the pads are sealing very well and the horn plays with ease from top to bottom. The sax is very free blowing and projects very well. These early short bow Mark VI's are quite fun to play. They feel nimble and flexible, and have a ton of power and energy. The neck is original to the horn and has the matching serial number.