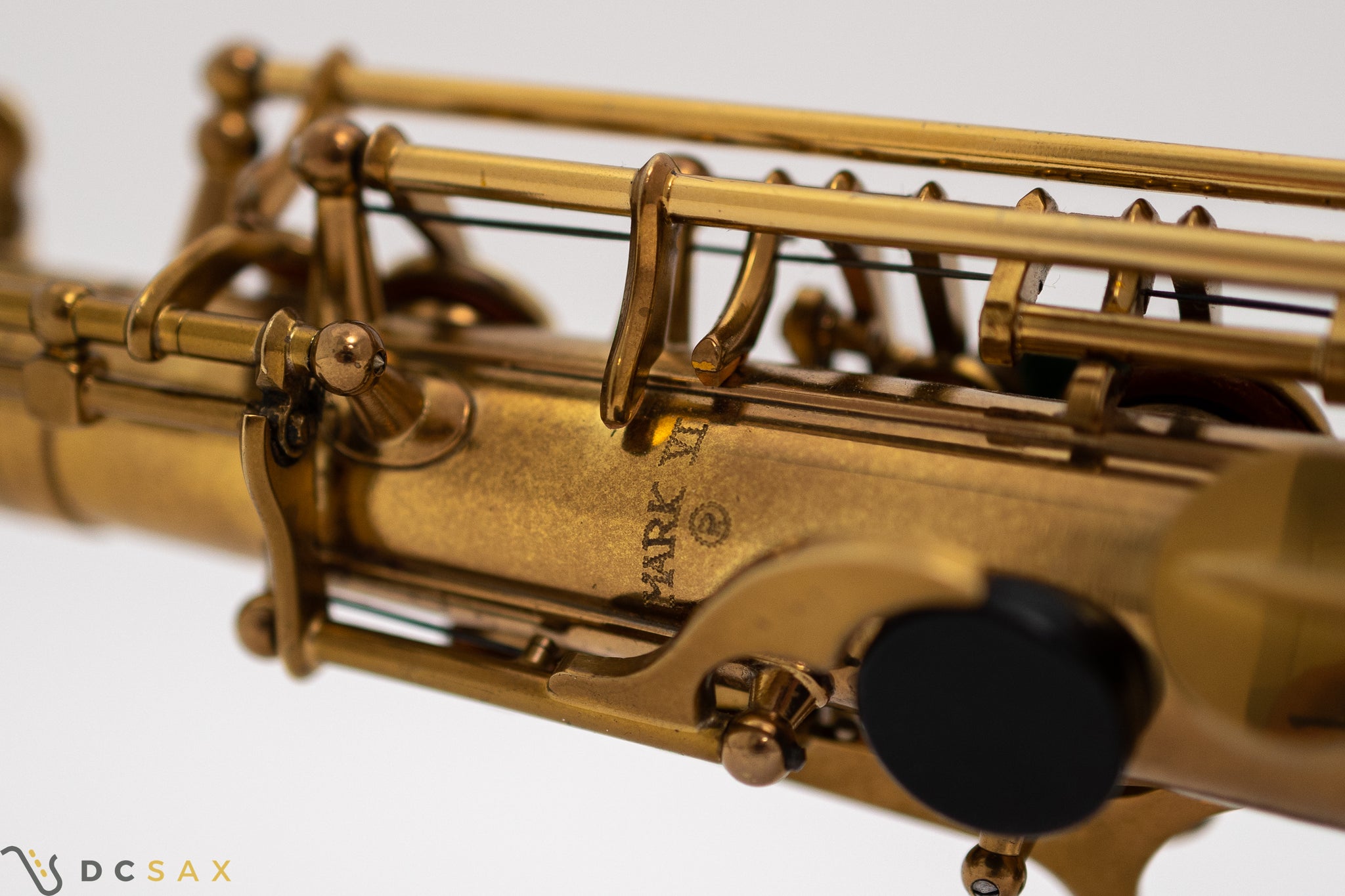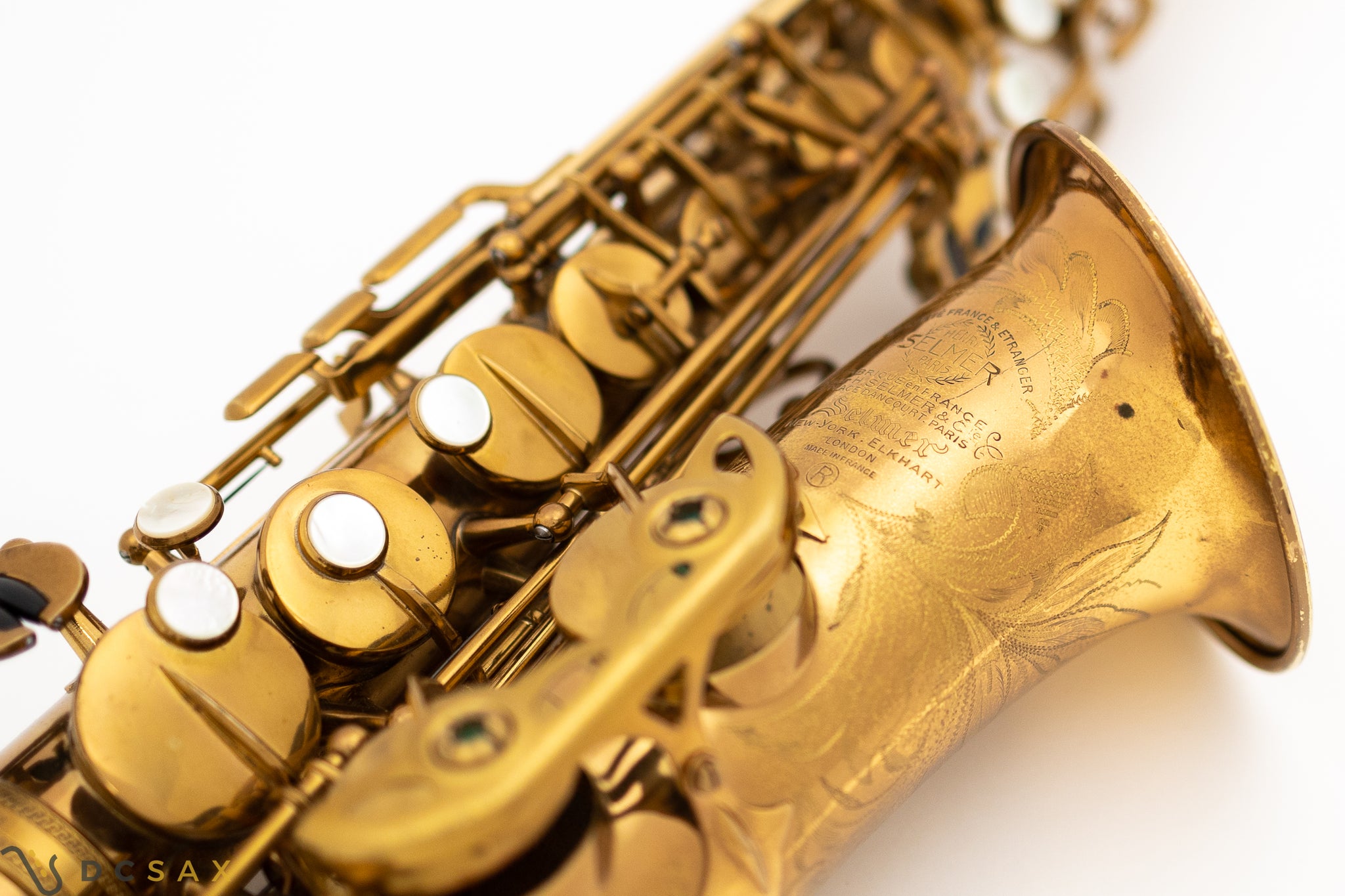 70,xxx Selmer Mark VI Alto Saxophone, Near Mint, WOW
1957 Selmer Mark VI alto saxophone, s/n 70252. Here is an impeccably preserved prime vintage Mark VI alto saxophone with 99.9%+ original lacquer. The sax is in incredible original condition. The neck has a matching serial number and has never been bent down. The bell flare is perfect and has never been bent. The sax still has an entire set of original reusable metal resonators. My tech just serviced the horn to bring it to playing condition, replacing several pads, corks and felts. The vast majority of the pads are still original, so a repad or overhaul is likely needed in the near to intermediate future. This is one of the cleanest 5-digit Mark VI altos I've ever seen. What a beauty!
This sax comes in its original case and both zippers move freely. However, please contact me if you're interested in upgrading to a Bam case.