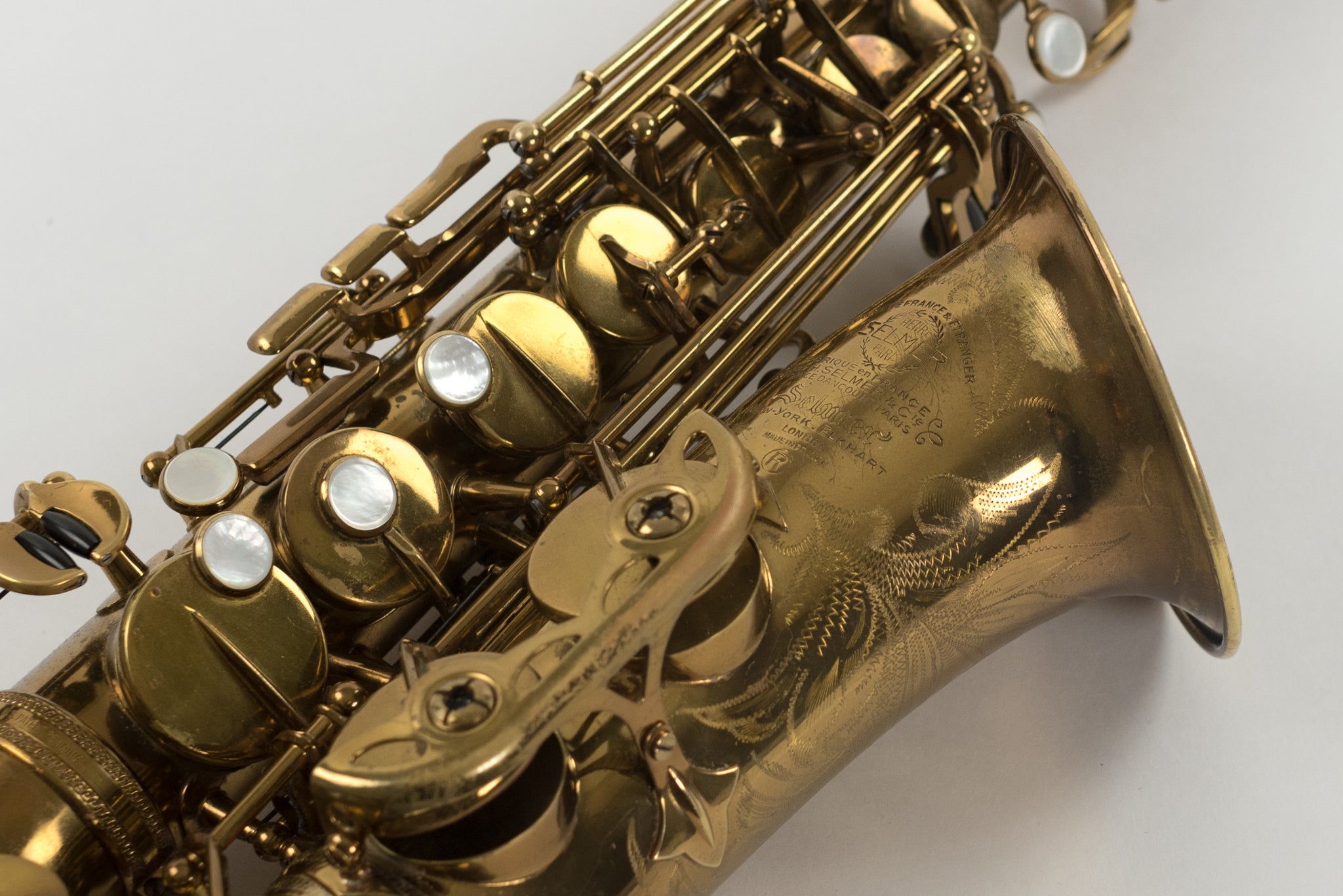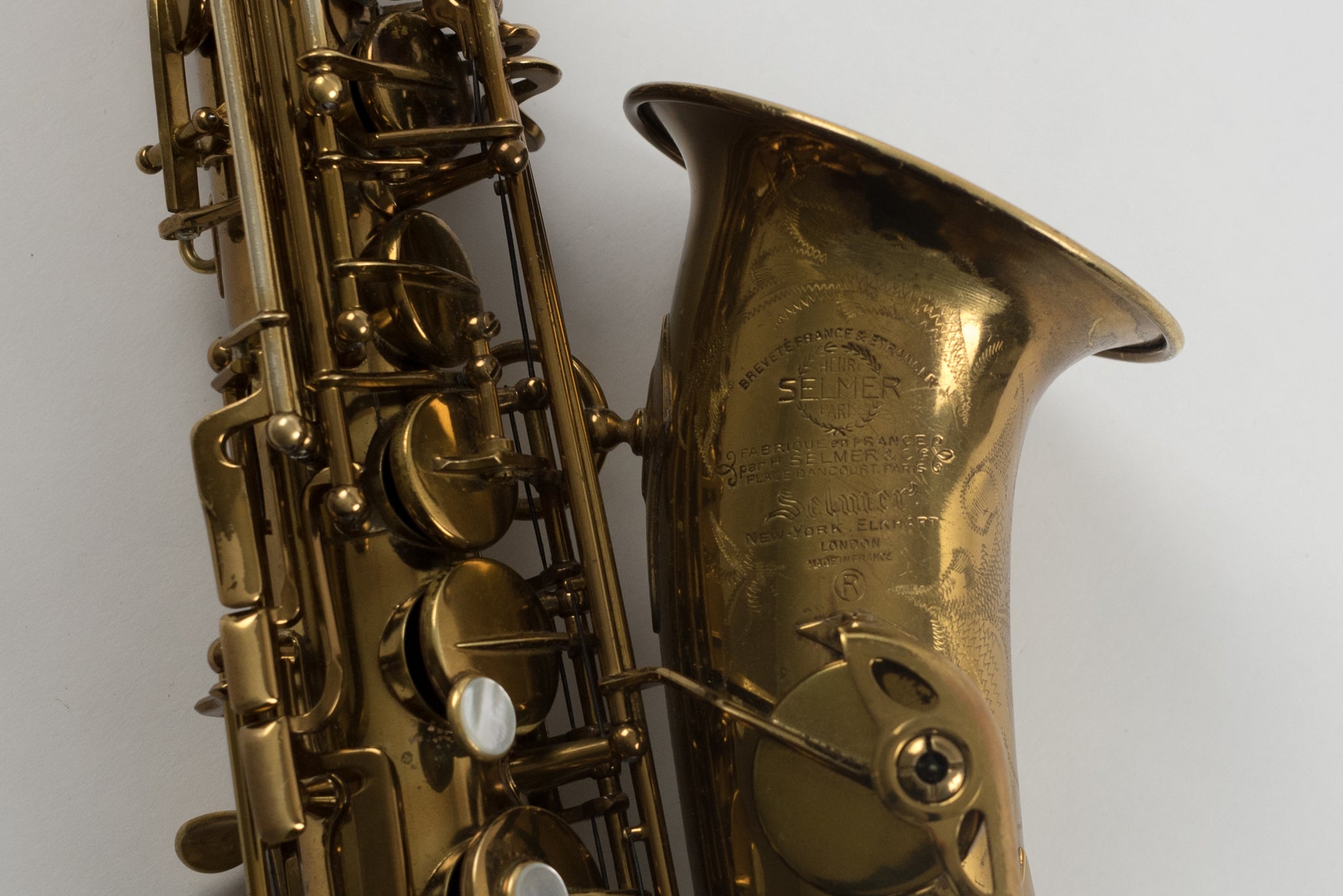 71,xxx Selmer Mark VI Alto Saxophone, 99% Original Lacquer, Fresh Overhaul, HIGH F#, Video
1957 71,xxx Selmer Mark VI alto saxophone with approximately 99% original lacquer. I've held onto this horn for awhile now not knowing if I want to sell it or keep it for myself. I've played several gigs on this horn and absolutely adore it. It's one of the best 5-digit Mark VI altos I've ever played, and worthy of your consideration if you're in the market for one of the best playing Mark VI's out there.
This sax just received a full mechanical overhaul from Aaron Barnard, who is the best in the business. Aaron's overhauls are magical. There's an energy and presence in the horn, that I doubt was ever there with the vast majority of Mark VI's that see his workbench. Horns that receive his overhauls are remarkably even and powerful, and the entire range just pops out. This horn is typical of the quality that Aaron brings to the horns he overhauls. 
This horn has everything that I look for in a Mark VI. Wonderful, punchy articulation, a singing sound, and one of the most evenly responding VI's I've ever played. Aaron removed a mic pickup with a flush patch that is almost invisible to the eye. Take a look at the closeup picture of the neck, and you'll see that his work is nearly invisible, and will not make any difference whatsoever in how it plays. The neck has a 111,xxx serial number, which may have been switched out by the previous owner because it's a better match for the horn. This was relatively common to exchange necks out for better playing ones, and I suspect that this was the case. It fits perfectly, and is an incredible match for this horn. The sax comes in a new/never used Bam Cabine case, which is a top of the line case that I personally use for my horns.