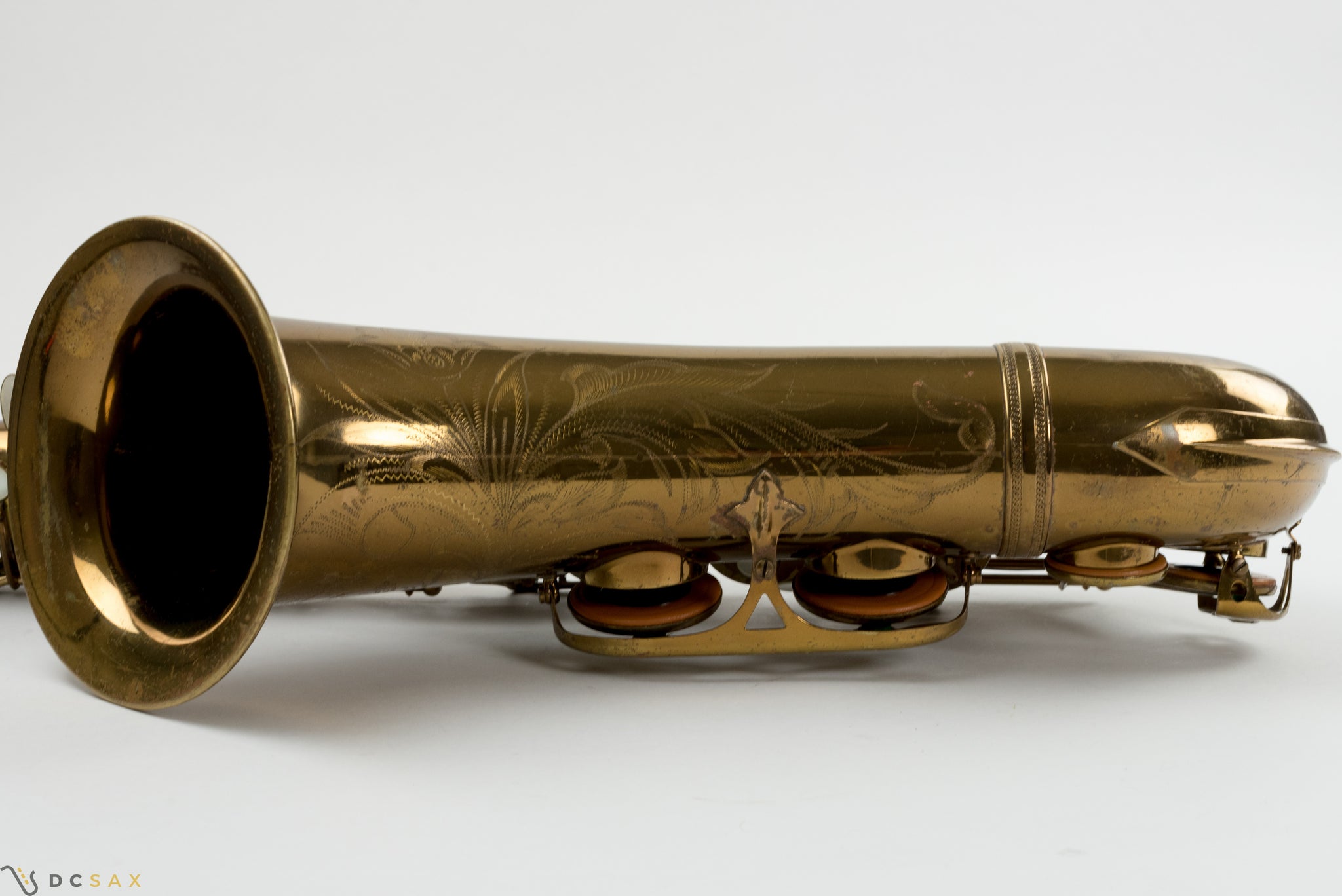 77,xxx Selmer Mark VI Tenor Saxophone, 90% Original Lacquer, Overhaul
1958 77,xxx Selmer Mark VI tenor saxophone. This just arrived and is scheduled for a full service from my tech. It will be ready by the end of July. In the meantime, the sax is available for sale and will be shipped out as soon as it's back from my repairman.
Overall, this horn is in outstanding condition. The neck looks perfect and has a matching serial number. The lacquer is original and approximately 90% remains. The key guard feet are all intact and have never been resoldered. The previous owner repadded the sax and it got very little playing time after this. The pads are in nearly new condition and will last years. The Chesterfield case is original, although it's in poor condition, as the outer layer is mostly frayed and there is some wood separation. I think my repairman will be able to do a decent job getting the case back in shape, or I can offer the new owner a great deal on a new Bam Cabine case.