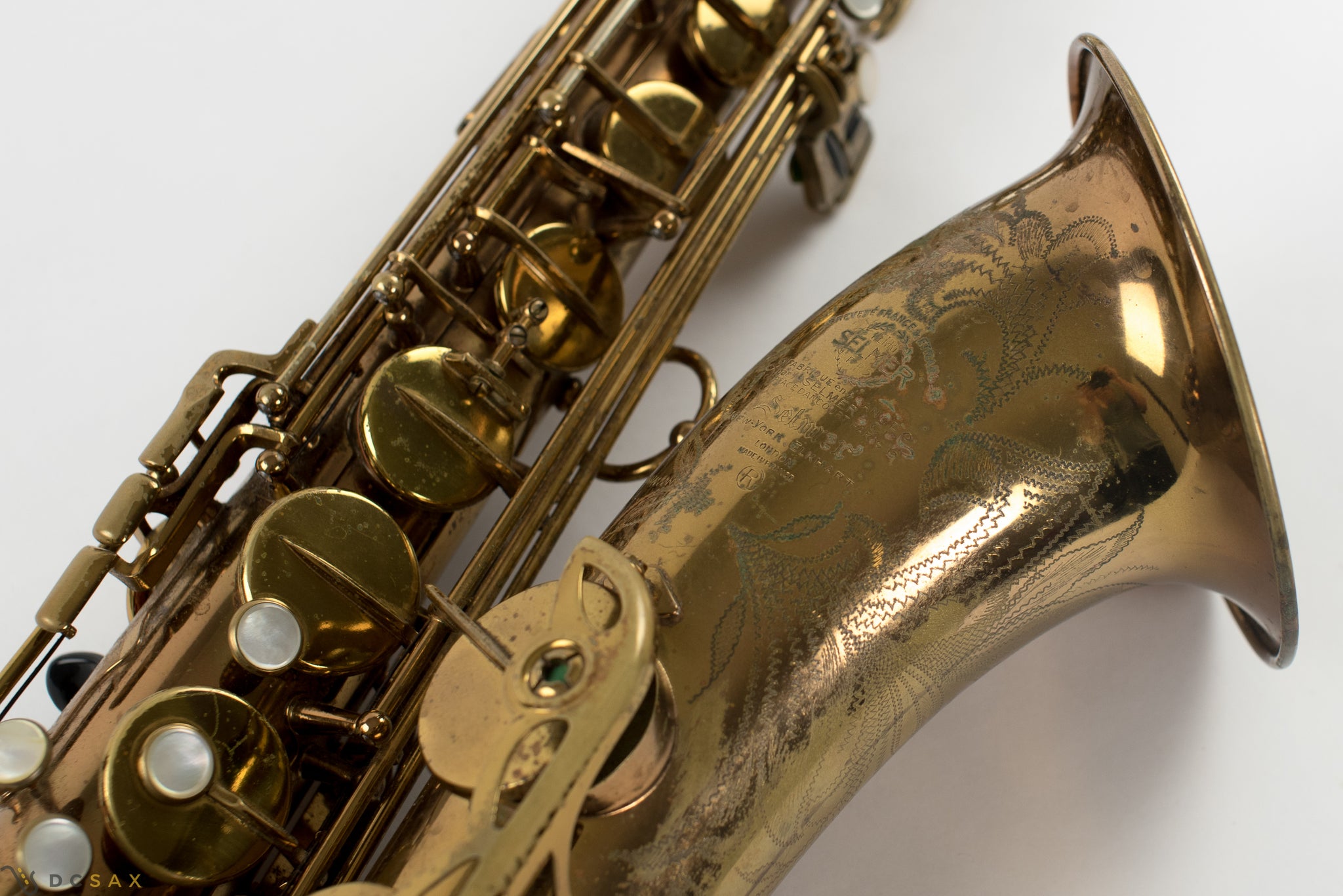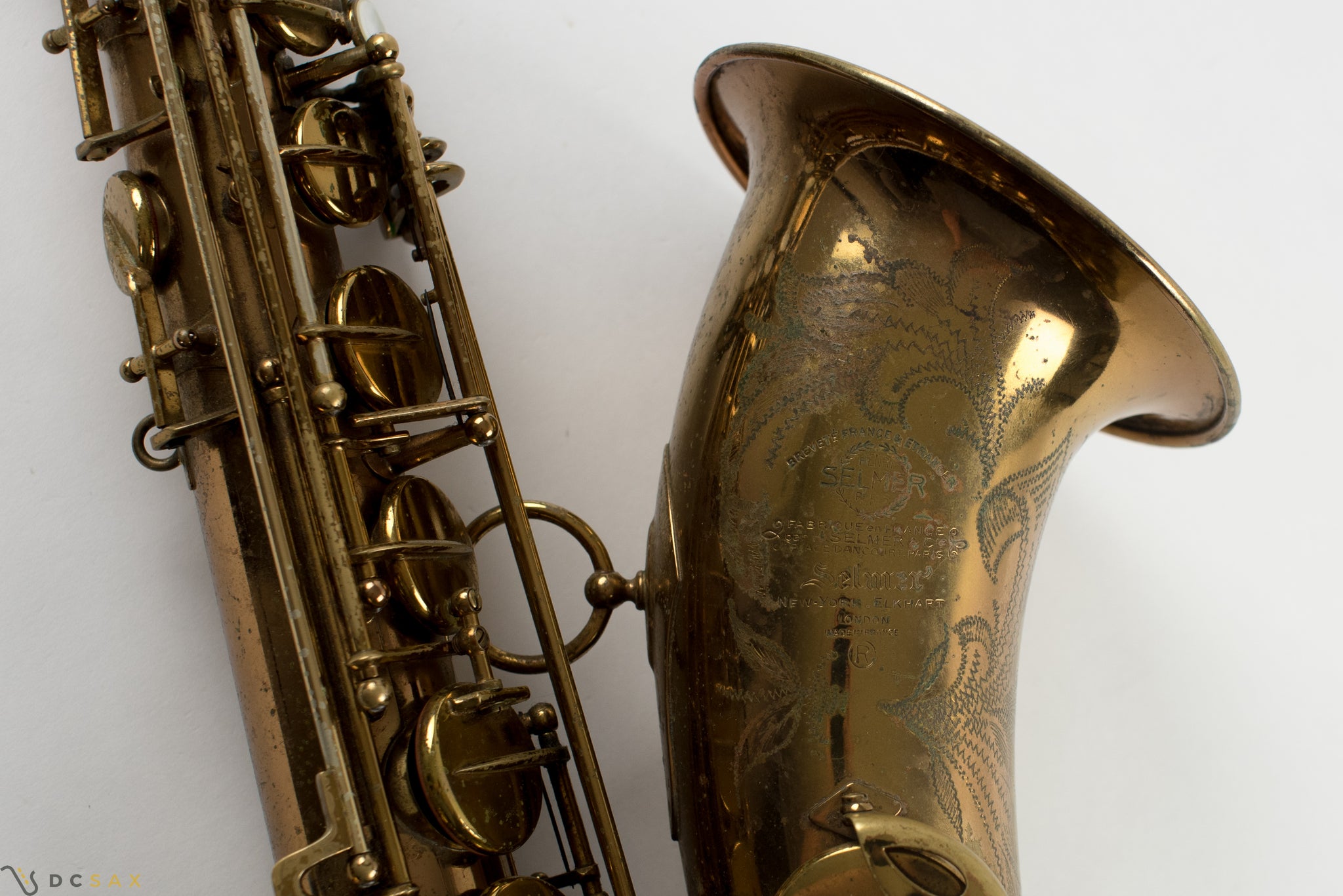 80,xxx Selmer Mark VI Tenor Saxophone, 90% Original Lacquer, BRECKER S/N
1959 80,xxx Selmer Mark VI tenor saxophone with approximately 90% original lacquer. This is a one-owner horn that just arrived in the shop. It arrived with many of the original pads. The previous owner was a professional saxophonist who mainly played alto, so this one is in excellent shape. The neck is in wonderful condition and has a matching serial number. There are no resolders or signs of damage. There are a few small dings that will be taken out. The sax comes in the original Chesterfield case. All latches work, but most of the leather piping around the edges has frayed off over the years.
This serial number range has a tremendous reputation and it has set the market for tenors for good reason. This horn is a wonderful example of a Brecker-range tenor. The sound is incredibly full textured and complex. Even with pads that need replacement, there's a sense of ease with how the sax responds to my air. 
Eric Beach has just begun a full mechanical overhaul on this horn, and it will be available after March 17. The price includes the full overhaul. I can't wait to get this one back!